Tim Roth Gets Candid About Returning To The MCU In She-Hulk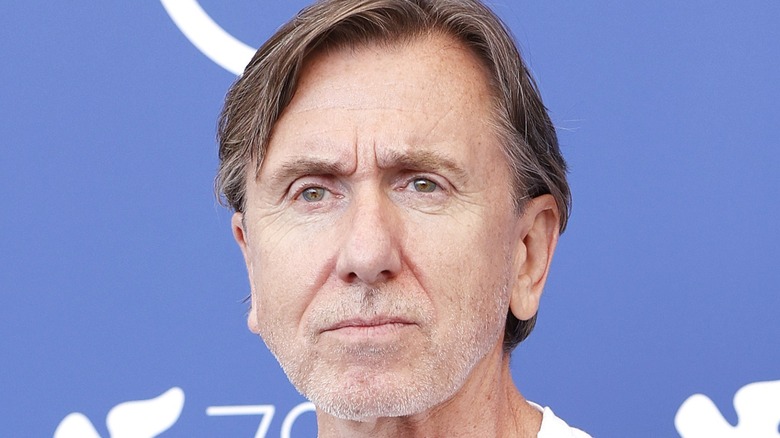 John Phillips/Getty Images
The Marvel Cinematic Universe is getting exponentially bigger thanks to the live-action shows on Disney+ — just look at how "WandaVision" and "Loki" toy with mystical forces and the multiverse itself. But Marvel Studios is also getting ready to introduce completely new heroes into the MCU thanks to shows like "Moon Knight," "Ms. Marvel," and "She-Hulk." The latter will follow "Orphan Black" star Tatiana Maslany as Jennifer Walters, who (in the comics) gets a blood transfusion from her cousin Bruce Banner and winds up getting similar gamma-enhanced powers.
Mark Ruffalo is already confirmed to appear in the project as Dr. Banner/the Hulk, so it'll be interesting to see how the MCU adapts Jennifer's comic origin. Walters is also a lawyer, and she often balances her super-heroics with her day job. Kevin Feige previously told Emmy Magazine that the project is a "half-hour legal comedy" and is something that Marvel Studios has "never done before," which is already a good sign.
Just look at the idiosyncratic approach to Scarlet Witch (Elizabeth Olsen) and Vision (Paul Bettany) in "WandaVision" — that was a gamble that paid off in the studio's favor, as the show recently won Marvel its first Emmy awards. Maslany and Ruffalo will be joined by another star who hasn't been seen in the MCU since 2008: Tim Roth. That's right Emil Blonsky/Abomination is back. The giant hulking monster briefly shows up in "Shang-Chi and the Legend of the Ten Rings," and Roth provided the vocals for the character (via IMDb).
But the actor recently opened up about "She-Hulk" and what it was like returning to play Abomination again.
Tim Roth found it difficult to begin with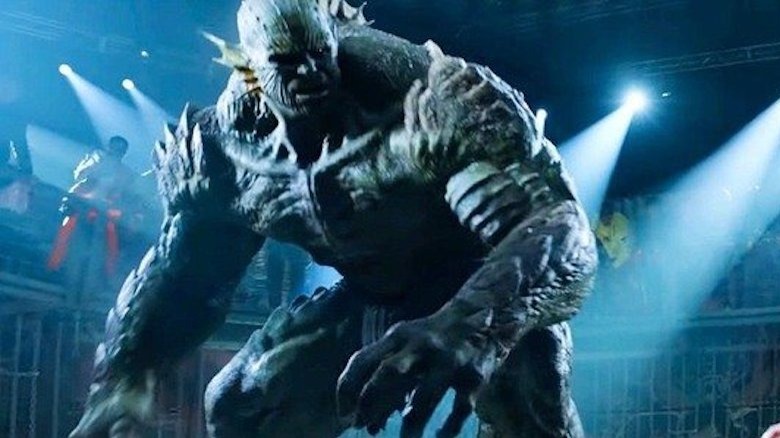 Disney/Marvel Studios
The news that Tim Roth is returning to play Abomination arrived in December 2020 and whipped fans up into a frenzy. When the actor played Emil Blonsky in 2008's "The Incredible Hulk," he was acting against Edward Norton's version of Bruce Banner — so it'll be interesting to see if or how the series tackles that at all. But when speaking to The Hollywood Reporter about his upcoming projects, Roth touched on his work with Marvel, saying, "I did 'The Incredible Hulk' years ago, just because I thought my kids would be embarrassed by it."
He followed it up by saying, "I did it for them, and I really enjoyed making it." It makes sense why he's willing to come back to play the character again. He explained, "So when they came to me and said: 'We're adapting the She-Hulk thing. Can you come back as that character again?' I was like, sure."
However, it sounds like the experience was a little different from when Roth first played Abomination, as he noted, "I was very surprised though because it was difficult at first." It sounds like it took the star a minute to get back into the flow of motion capture acting rather than a typical performance. But he said watching his co-star Ruffalo helped, saying, "It was only when Mark Ruffalo came in to shoot his stuff that I went: 'Oh, that's how you do it! With a sense of humor!'"
It'll be interesting to see whether the film transforms Blonsky from being the Abomination back into his human form at any point when "She-Hulk" eventually arrives on Disney+.