Here's Where You Can Watch Sausage Party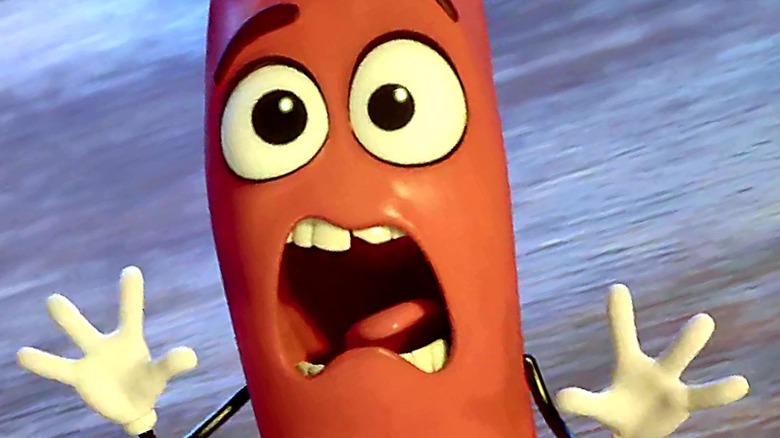 Sony Pictures
There have been many CGI animated comedies over the past decades but none of them have looked or felt quite like this Seth Rogen comedy. The first CGI animated film to be rated R by the MPAA, 2016's "Sausage Party" is a ridiculously filthy, shocking satire that asks what would happen if our food had emotions and desires like anybody else.
The movie takes place at a grocery store filled with sentient, talking food, such as sausage Frank (Seth Rogen) and his bun girlfriend Brenda (Kristin Wiig). The grocery items dream of the humans, who they revere as gods, taking them to the idyllic Great Beyond. But when Frank discovers the horrific truth, he goes on a journey to escape his fate and maybe change the lives of the other food items forever.
Despite controversy over the film's production, the movie did well with critics (Rotten Tomatoes) and at the box office, making $140 million worldwide on a small $19 million budget.
Few movies are quite as bizarre or darkly funny as "Sausage Party," so here's where you can see the animated comedy for yourself.
You can watch Sausage Party on Fubo TV and FX Now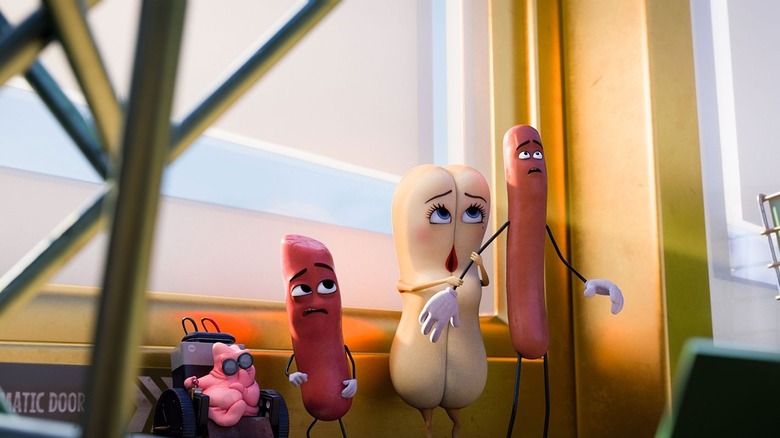 Sony Pictures
"Sausage Party" is available to stream, rent or buy through a number of different avenues. You can currently stream the animated film on Fubo TV if you have a subscription, as well as FX's subscription service FX Now. DirecTV and Spectrum On Demand are also hosting the movie but you'll need a subscription to either service to access it.
There are also plenty of options to rent or purchase a digital copy of "Sausage Party." Amazon and Vudu both have the film available to rent for $2.99, while Microsoft, Redbox, DirecTV, Itunes, Google Play, and YouTube have a copy for $3.99. AMC On Demand is asking for exactly 3 dollars to rent the movie.
If you'd like to purchase a digital copy, almost every service has "Sausage Party" priced at $12.99, though Vudu is asking for $13.99 to buy the film.
And of course, the film is available to own through physical media such as DVD and Blu-Ray.