Tye Sheridan Reveals What It Was Really Like Working With George Clooney On The Tender Bar - Exclusive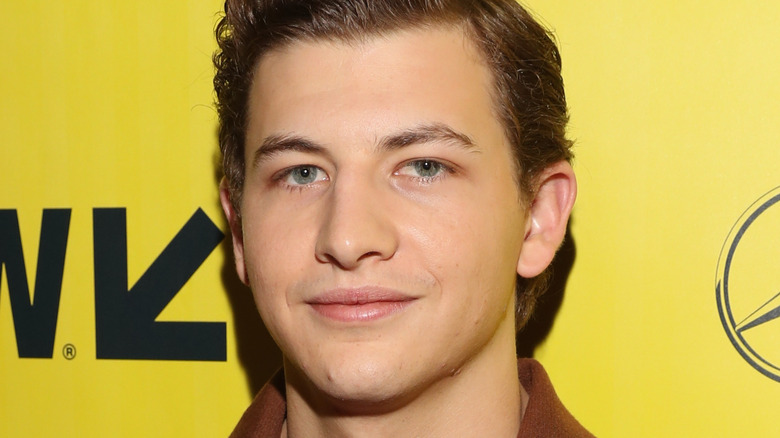 Hutton Supancic/Getty Images
Since making his acting debut at age 15 under the direction of the legendary Terrence Malick in 2011's "The Tree of Life," Tye Sheridan has already had an unusual amount of opportunities to work with some of our great filmmakers and actors.
Following "The Tree of Life," he starred opposite Matthew McConaughey in Jeff Nichols' "Mud" (2012), worked with Nicolas Cage in David Gordon Green's "Joe" (2013) and shared the screen with Mark Rylance, Olivia Cooke and Ben Mendelsohn in "Ready Player One" (2018) under the direction of one Steven Spielberg.
He also clashed with Oscar Isaac, Jessica Chastain and Michael Fassbender as young mutant leader Scott Summers, AKA Cyclops, in 2016's "X-Men: Apocalypse" and 2019's "Dark Phoenix," before getting the chance to work with Isaac again in the newly released "The Card Counter," written and directed by Paul Schrader ("Taxi Driver").
In short, it's been a busy decade for Sheridan since he started acting professionally. But his next movie, "The Tender Bar," has given him yet another experience that's a first for the young actor. "I don't think I've ever done that before, so that was fun," Sheridan tells Looper.
What made working with George Clooney different for Tye Sheridan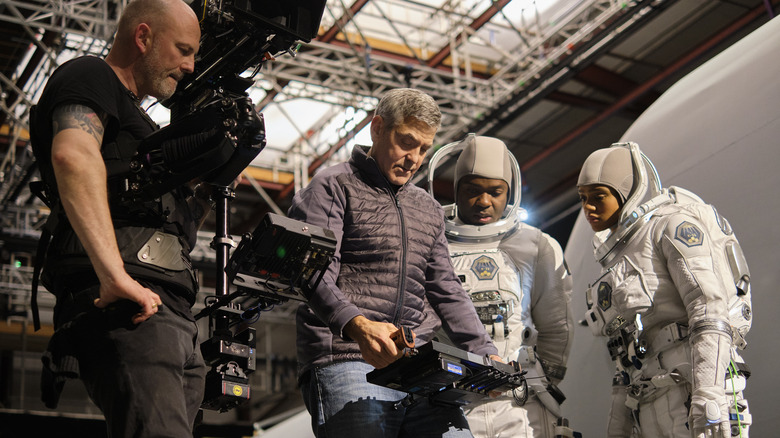 Philippe Antonello/Netflix
Sheridan's next film is "The Tender Bar," in which he stars opposite Ben Affleck, Lily Rabe, and Christopher Lloyd. Based on a 2005 memoir by journalist and author J.R. Moehringer, the movie centers around a young Moehringer (Sheridan) and his cultivation at a local bar of a makeshift family away from his own chaotic home life.
The movie was directed by George Clooney, making it his eighth directorial effort, and was shot on locations in Massachusetts in early 2021. "We wrapped earlier in the year in April," says Sheridan about the shoot. "It was a great experience. Everybody had a lot of fun, even though we were making the movie in the midst of the pandemic. I had a great time and I was super excited about the film."
The one aspect of doing the film that was new for Sheridan was working with a director who's also an extensively experienced actor, which Sheridan found to be invigorating. "I don't think I've ever done that before, so that was fun," he says. "I think you could think about it two ways. You could think, 'Well, George Clooney is a really great actor and he's going to be watching every take that I do,' and you can feel a bit intimidated by that, but it's the total opposite."
Sheridan continues, "[Clooney] does a really good job of making people feel comfortable. He gets it. It's almost like he's right there acting with you and it becomes really fun. So it had a different dynamic. I think our relationship had a different dynamic than I'd ever had with any other filmmaker before, so I really enjoyed it."
"The Tender Bar" does not yet have a release date but will come out under the auspices of Amazon Studios. In the meantime, you can watch Sheridan now in "The Card Counter," which is out in theaters in limited release.