Tye Sheridan Dishes On Working With Oscar Isaac And A Possible Return To X-Men - Exclusive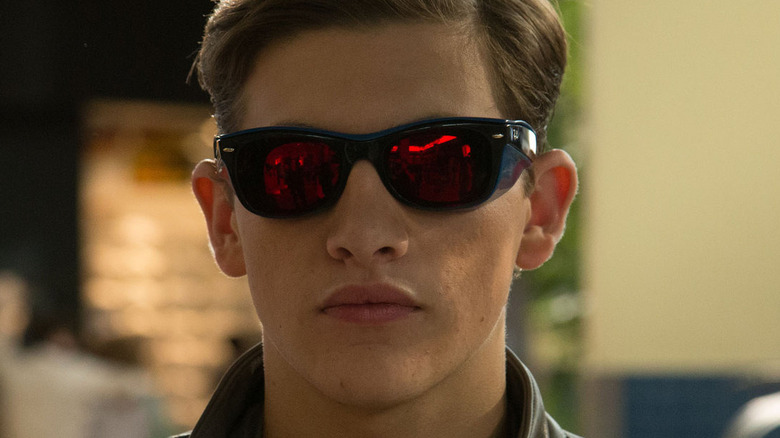 20th Century Studios
The new thriller "The Card Counter" reunites actors Oscar Isaac and Tye Sheridan, who last appeared together in 2016's "X-Men: Apocalypse." Sheridan made his franchise debut in that film as a young version of original X-Men member Scott Summers aka Cyclops (previously played in "X-Men" films by James Marsden), while a heavily made-up and costumed Isaac appeared in the title role, an ancient mutant named En Sabah Nur, who awakens after thousands of years and plans to remake the world — even if it destroys humanity in the process.
"The Card Counter" is quite a different animal. Sheridan and Isaac both play lonely men, adrift and haunted by the ghosts of their unexpectedly connected past, with nary a blast beam nor CG-enhanced super-being in sight. In an exclusive interview, Sheridan told Looper that he enjoyed getting to work with Isaac on a straight acting piece, and commiserated with what the latter went through when he played En Sabah Nur.
"I just felt so bad for him [on 'X-Men'] because we were outside shooting in Montreal in the summer," recalled Sheridan. "It can get really muggy and warm. It's a bit like New York. He just had all these prosthetics and this crazy cape thing, and I remember the way he would sit down. He couldn't even sit in a chair. He just had to sit on a stool that was elevated. He just looked uncomfortable all the time. I just remember looking at him sometimes and feeling so sorry for him. So this was a much better experience as far as comfortability."
Sheridan doesn't know if he would return to the X-Men movies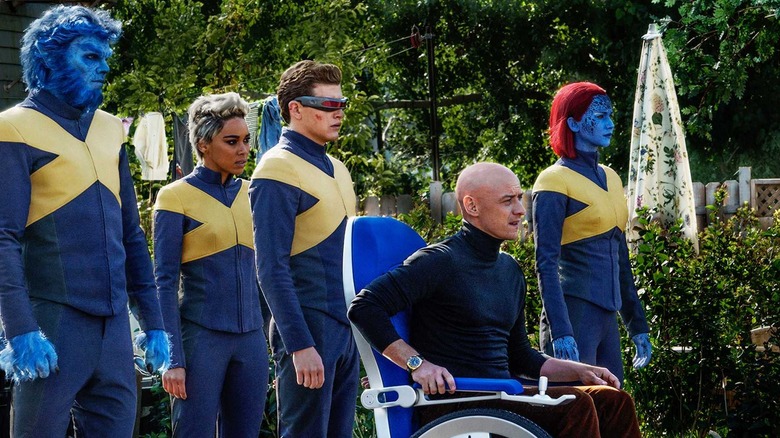 20th Century Studios
It's no secret that the Disney-owned Marvel Studios plans to reboot and reintroduce the X-Men as part of the Marvel Cinematic Universe sometime in the next few years, although whether they'll retain any previous cast members or start completely from scratch remains unknown. Looper asked Sheridan if he feels like he has unfinished business with the "X-Men" cycle and would be interested in returning as Cyclops, this time in the MCU.
"I don't really know," he said frankly. "I mean, I think what I love about the 'X-Men' franchise is that it's exploring really important things, I think historically. If the franchise kept that going, that would be really interesting to me. But I think it's obviously, the context of who's involved, what the films are about — I think it's hard to say."
It's more likely than not that Marvel begins with a clean slate, so Sheridan may be done with optic blasts and mutant wars for now. In the meantime, you can still see him in "The Card Counter" and the upcoming "The Tender Bar" (directed by George Clooney), with the actor moving effortlessly between behemoths like the "X-Men" films or "Ready Player One" and smaller, more intimate dramas. 
"I don't really have a preference, whether it's a big movie or a small movie," he said. "It's mostly about telling a good story at the end of the day."
"The Card Counter" is out in theaters now.