What Is Former AHS Ensemble Actress Chloe Sevigny Doing Now?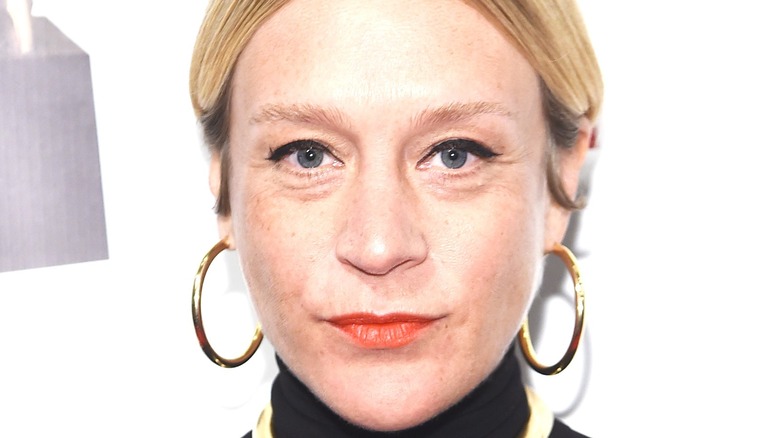 Jamie McCarthy/Getty Images for Writers Guild of America, East
Although Chloë Sevigny has been working in film and television since the '90s, fans of "American Horror Story" recognize the actress from her roles on the horror anthology series. Sevigny began modeling and interning for Sassy magazine at the age of 17. After appearing in Sonic Youth's video for "Sugar Kane," spreads in Paper and Details, and being cast in the film "Kids," The New Yorker's Jay McInerney anointed Sevigny the "It Girl" of the moment in 1994.
Before "American Horror Story,' Sevigny appeared in a series of independent films, and she earned an Academy Award nomination for Best Actress in a supporting role for her role as Lana Tisdel in 1999's "Boys Don't Cry." Sevigny's other big-screen credits include "American Psycho," the controversial "The Brown Bunny," "Party Monster," and "Shattered Glass." From 2006 to 2011, she starred as Nicolette Grant, the second wife of Bill Paxton's polygamist Bill Henrickson on the HBO series "Big Love." In 2012, Sevigny joined the cast of "AHS: Asylum" playing nymphomaniac Shelley, who is tortured by Briarcliff Manor's resident physician, mad scientist, and former Nazi Dr. Arthur Arden (James Cromwell). Sevigny returned for Season 5 "Hotel," playing Dr. Alex Lowe, a mother grieving the loss of her kidnapped son.
Following "Hotel," Sevigny has yet to appear in another installment of the Ryan Murphy series, though the actress did tell Bustle in 2016 she would be up for working with Murphy again, calling him "one of the greatest forces in television today." So what is Chloë Sevigny doing now?
The '90s 'it' girl has appeared in many TV shows and given birth to her first child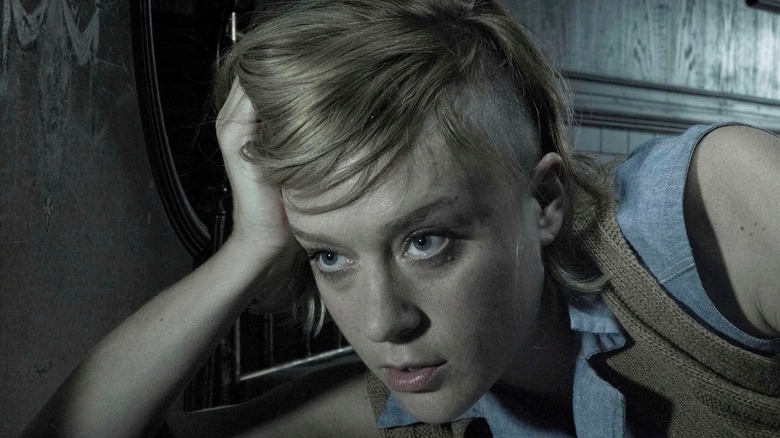 FX
Aside from maintaining her status as a fashion icon, Chloë Sevigny has continued to build her acting resume. She appeared in the TV series "Portlandia," "The Mindy Project," "Bloodline," and "The Act." Despite starring in films opposite Richard Gere and Laura Linney ("The Dinner"), Michael Fassbender ("The Snowman"), and other A-listers, Sevigny still feels like she has something to prove. In 2017, she told Paper, "I've mostly played in ensemble films. I don't have that same experience that other actresses have, doing big studio films. It's not like I'm a movie star, I'm not on the level of those other girls...I just don't feel like I'm there, like I'm at the table," she said.
In May 2020, Sevigny gave birth to her first child with her husband, Sinisa Mackovic. She spent much of her pregnancy filming the HBO coming-of-age drama "We Are Who We Are" in Italy (via Los Angeles Magazine). In the series, directed by Luca Guadagnino ("Call Me By Your Name"), Sevigny plays the lesbian army commander Sarah. In August, Variety announced Sevigny was joining the cast of the Hulu limited series "The Girl from Plainville" based on an Esquire article about Michelle Carter's "texting-suicide" case.
In addition to acting, Sevigny is a fashion designer, and in 2021, she collaborated with Richardson streetwear on a line that includes T-shirts with her face on it (via Vogue).