The Dr. Arden Scene In American Horror Story: Asylum That Went Too Far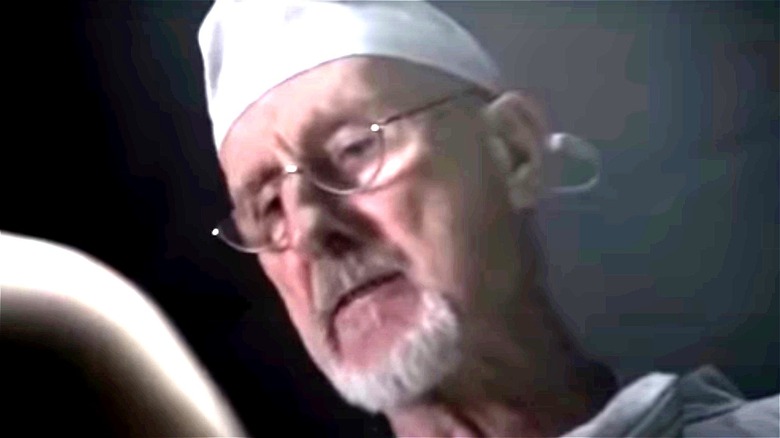 FX
"American Horror Story" is no stranger to controversy. The FX anthology series is known for mirroring real-life terrors, from characters imitating infamous serial killers to replicating true crime scenes. However, sometimes that can go too far.
The darkest season to date, "Asylum" explores religion, insanity, and white supremacy. Dr. Arthur Arden (James Cromwell), the head physician at Briarcliff Manor, is a fugitive Nazi war criminal conducting violent, anesthesia-free experiments on his patients in an attempt to "improve" the human race. Previously named Hans Grüper, the sadistic doctor worked in concentration camps where he tortured prisoners.
His violent tendencies on the series even extended to "Freak Show," where it was revealed that he amputated both of Elsa Mars' (Jessica Lange) legs in a snuff film. The cruel character often took things way too far, but one scene in particular was too brutal to watch.
So, which "Asylum" scene went too far?
Another amputation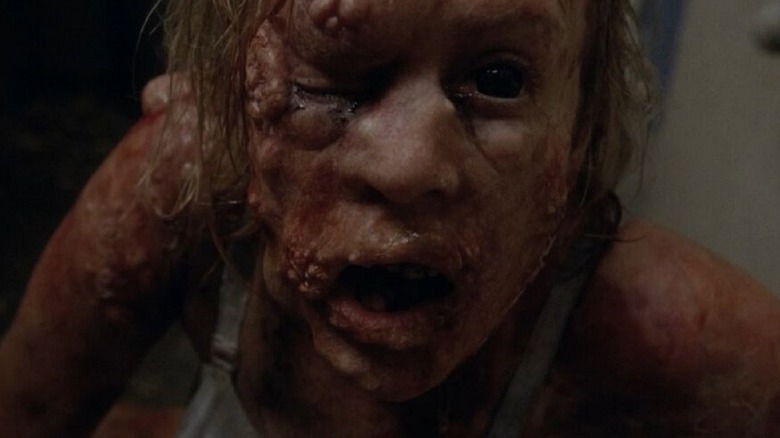 FX
One of the most blood-chilling moments of the series is Dr. Arden's vicious treatment of Shelley (Chloë Sevigny), who has been diagnosed with nymphomania. Dr. Arden openly despises promiscuous women and has difficulties with her as a patient.
The storyline starts in "Nor'Easter," when Shelley is caught attempting to escape Briarcliff. Dr. Arden brings her to his office and attempts to rape her but becomes frustrated when she mocks him. He knocks her unconscious and drags her to a secluded part of the asylum to become one of his guinea pigs.
The episode entitled "Anne Frank" reveals just how brutal his quest for immortality is. Shelley's legs are amputated, and her face and body are covered in burns, boils, and scars. The experiments are so barbaric that she begs to be put out of her misery.
Cheat Sheet aptly describes it as being "one of the more grotesque moments" in the franchise, and fans are inclined to agree.
If you or anyone you know has been a victim of sexual assault, help is available. Visit the Rape, Abuse & Incest National Network website or contact RAINN's National Helpline at 1-800-656-HOPE (4673).