Black Panther Cast Is 'Highest-Class' Marvel Has Ever Had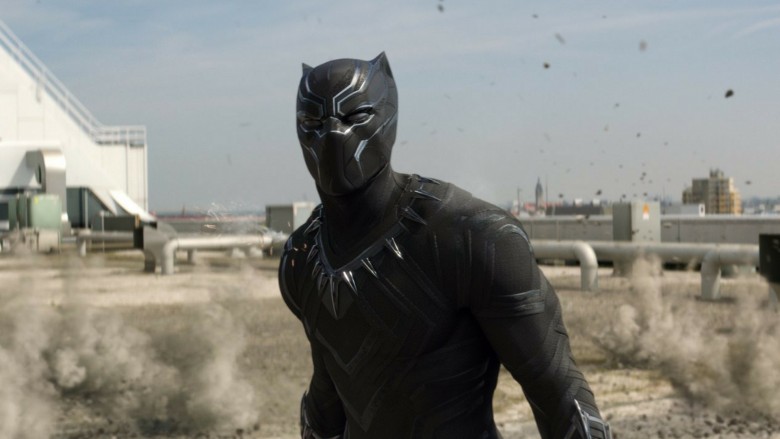 Kevin Feige thinks that the Black Panther cast might be the best Marvel has ever assembled. The cast, which includes Chadwick Boseman, Michael B. Jordan, and Daniel Kaluuya, recently completed filming on the upcoming superhero flick, which blew reporters away when the first gritty footage was shown at a recent Marvel Studios tour.
"I'm not sure we've ever shown raw dailies before," Feige told Vulture. "Every day, seeing that cast come together... it's just amazing. Across the board, it's the highest-class cast we've had on a first movie." That's some high praise from Feige, but it makes sense, especially considering the amount of awards spread out among the film's stars– including Oscar winners Lupita Nyong'o and Forest Whitaker, Oscar nominee Angela Bassett, and Golden Globe nominees Martin Freeman, Andy Serkis, and Sterling K. Brown.
However, Feige had the most praise for Boseman, who he says was Marvel's top choice for the role of T'Challa. "You always like your instincts being validated, and Chadwick was the first choice for us," he said. "He was the only person we ever talked to about the role, and one of the highlights of my career was calling him out of the blue on a speakerphone with [Captain America: Civil War directors] Joe and Anthony Russo and our executive producer Nate Moore, who's now executive producer of Panther. I said, 'Have you ever heard of Panther? Would you want to play him?'"
Black Panther will feature the most diverse cast of any Marvel movie thus far, and Feige says he is excited to see how that sets the film apart from the 17 movies that have come before. "It's really exciting that this part of the universe is so unbelievably diverse and looks unlike any of the other films that we've made," he said. "The cast looks different than any of the other casts that we've had. Both in front of and behind the camera, it's almost entirely people of color, which I think is a special, important thing, and one of the reasons the film will be unique and as great as I think it's going to be."
Overall, though, he says one of the primary reasons to see the film is the amount of potential surrounding the character and his future connections within the MCU. "Black Panther is a huge part of the Marvel Comics mythology, and has been for 50-plus years," he said. "Other than his awesome, relatively brief appearance in Civil War, his history has been relatively untapped."
Black Panther, directed by Ryan Coogler based on a script he co-wrote with Joe Robert Cole, is due out on Feb. 16, 2018. In the meantime, prep for the film by reading up on the character's surprising history.