Zachary Levi Says Marvel Promised The Warriors Three More Screen Time In Thor: The Dark World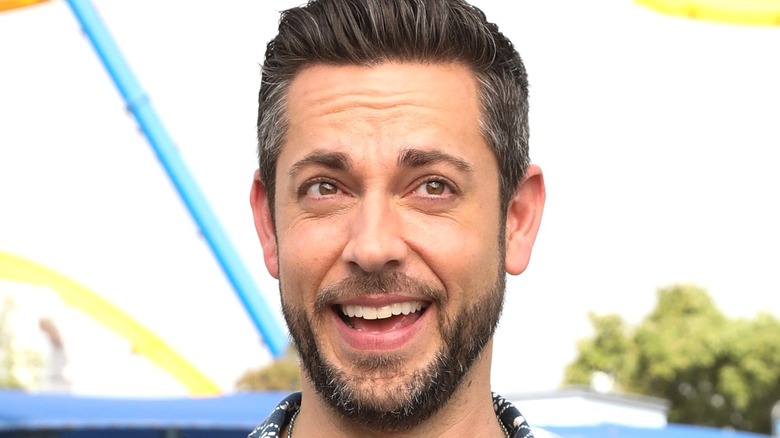 Victor Chavez/Getty Images
The Marvel Cinematic Universe has a history of underusing its characters. Even some of the Avengers, specifically Jeremy Renner's Hawkeye and Scarlett Johannsson's Black Widow, had to wait until 2021 to receive their own, proper solo outings. With a franchise as large and ambitious as the MCU, that's understandable. After all, Marvel has piled up so many characters across its numerous films and television shows that it would be impossible to do them all justice.
Nonetheless, it's a shame when a promising character is cut for time or is phased out of the MCU before getting a chance to shine, as was the case with the Warriors Three, a team of Asgardian warriors who fought on-screen alongside Thor (Chris Hemsworth) and were among his closest friends. They had a few minutes of screen time in 2011's "Thor" and 2013's "Thor: The Dark World," but were mostly killed off for good by Hela (Cate Blanchett), the Asgardian goddess of death, in 2017's "Thor: Ragnarok."
Speaking recently at Dragon Con 2021, actor Zachary Levi talked about why he got so little screen time as Fandral, a member of the MCU's Warriors Three, and revealed the promise that Marvel ultimately broke.
Marvel told Zachary Levi he'd be 'busy' in Thor 2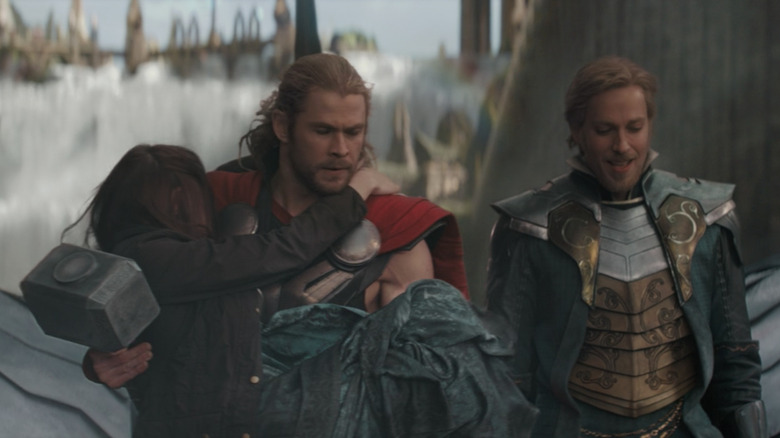 Marvel Studios/Disney
Zachary Levi was apparently told by Marvel Studios that if he took the role of Fandral in "Thor: The Dark World," he'd have plenty of work to do. "I had seen the first one," the "Shazam!" star said during his recent Dragon Con 2021 appearance (via The Direct), "and I didn't really feel like the Warriors Three were used all that well, so I was like, 'Hey, are you going to actually use these folks'... And they said, 'Oh no, we're gonna use the Warriors Three a lot in 'Thor: The Dark World.' A lot. Yea, you're going to be busy.' And I was like, 'Okay,' so I signed up for it."
Marvel did not actually end up following through on that promise, as anyone who has seen "Thor: The Dark World" will already know. Taika Waititi's brilliant "Thor: Ragnarok" didn't correct Marvel's lackluster treatment of the Warriors Three either. In fact, Levi's Fandral is actually killed wordlessly in that film by Hela as she asserts her control over Asgard, and the character's MCU death doesn't exactly sit right with Levi. "I knew I was going to die in the third one," the actor revealed. "I didn't know I was going to die, having said nothing. Even the few words they gave me were going to be taken away."
Fortunately, Levi doesn't seem to be taking his disappointing journey in the MCU too hard these days. "In hindsight, I got that journey, I died in the Marvel Universe... and then I got reborn in the DC Universe," Levi said. "I can't even tell you how unbelievably cool that is and how grateful I am for that."