Here's Where You Can Watch Perfect Blue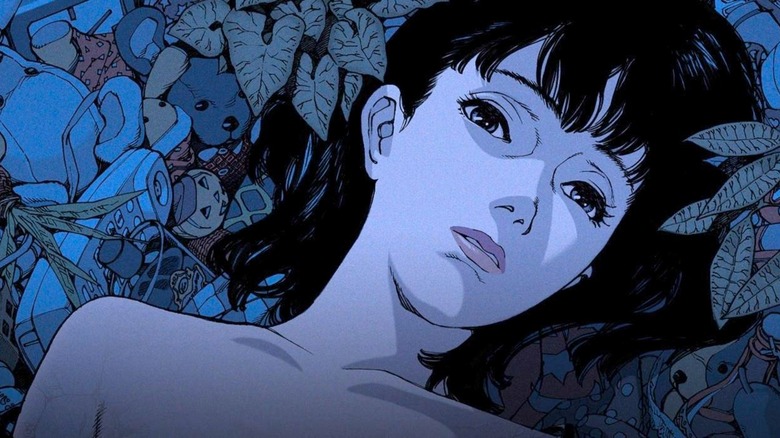 Rex Entertainment
The 1997 anime film "Perfect Blue" by "Paprika" filmmaker Satoshi Kon, is a hallucinatory, provocative psychological thriller that dissects voyeurism and celebrity with razor-sharp skill. The best comparison is to directors like Brian DePalma or Alfred Hitchcock but Kon also subverts the expectations of the suspense film with his own reversals and twists.
Mima Kirigoe (voiced by Junko Iwao) has left her former J-pop group at the beginning of the movie to become a full-time actress. She begins filming an asinine detective drama, but the stress of making the series, combined with fan harassment and an active stalker, leads Mima to experience psychosis. The lines between reality and fantasy blur, with Mima unsure what's part of the show and what's in front of her. And all of this happens before the murders even start.
A huge influence on director Darren Aranofsky, who recreated a scene from the movie as part of "Requiem for a Dream," "Perfect Blue" has been heavily praised in the years since its release. /Film even named it the scariest animated film ever made.
If you're an avid anime fan who's never watched it, here's where you can see "Perfect Blue" for yourself.
You can rent or buy Perfect Blue on a number of platforms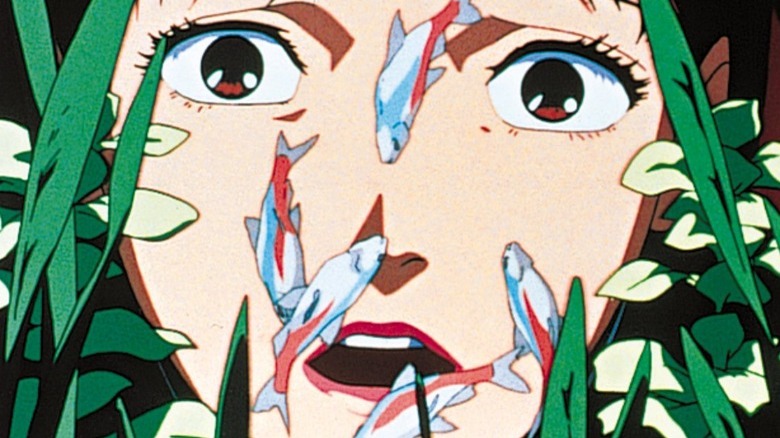 Rex Entertainment
"Perfect Blue" is currently not streaming on any subscription service, unfortunately. Luckily you can still rent or purchase the film through a number of platforms. All of the versions on the platform are in the original Japanese audio with English subtitles. 
You can rent the film for $1.99 from Amazon, or rent it in HD for $2.99. Amazon is also offering a digital copy of the movie for $6.99 standard edition or in HD for $9.99. YouTube asks for the same if you want to watch the film through them: $1.99 rental in standard definition, $6.99 for a standard definition copy.
Similarly, Google Play offers a rental "Perfect Blue" at $1.99 and to buy a copy costs $6.99. Vudu meanwhile is charging more: $2.99 for a standard rental and $3.99 for an HD rental. If you'd like to buy a digital copy, they're asking $9.99 for a standard definition copy and $12.99 for an HD edition.
Microsoft meanwhile is charging $2.99 for a standard rental and $7.99 to buy "Perfect Blue." Finally, iTunes has a digital rental for $3.99 in HD and to buy a copy costs $9.99.
And of course, the film is available to purchase through physical media such as DVD and Blu-Ray.