The Surprising Actor Who Refused To Play Yara Greyjoy On Game Of Thrones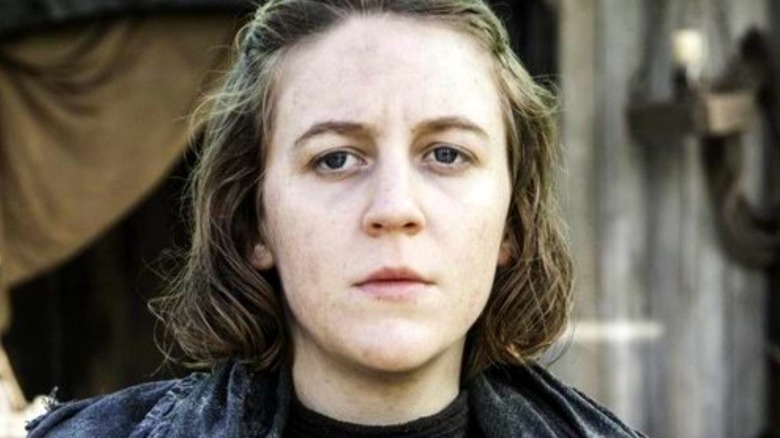 HBO
There's a high likelihood that, if you ask any given "Game of Thrones" fan to name their favorite characters in the show's expansive ensemble, they'll cite Theon Greyjoy (Alfie Allen) among their choices. The tragic, intense, drawn-out redemption arc of House Greyjoy's youngest child was among the most engrossing and satisfying stories told on the show. Theon's primary foil on that long journey was his sister, Yara.
The Lady of the Iron Islands, Yara Greyjoy defies custom to become the first woman to rule the Greyjoys' archipelagic stronghold on Pyke, something she's able to achieve by proving herself as one of Westeros' bravest and most implacable warriors as well as a brilliant, natural-born leader. Her pairing with Theon, meanwhile, is one of "Thrones'" most complex and captivating dynamics through-and-through, as they remain loving and faithful to each other, despite constant disagreements and mounting wartime turbulence.
Gemma Whelan's performance in the role is pretty much irreproachable; it's hard to even imagine another actress providing Yara's sharp quips and withering stare — to say nothing of her improvisation. But one particular actress who allegedly turned down the part would have been such a fascinating casting choice that we can't help wondering what her take on Yara might have looked like.
Lily Allen claims she was offered the part of Yara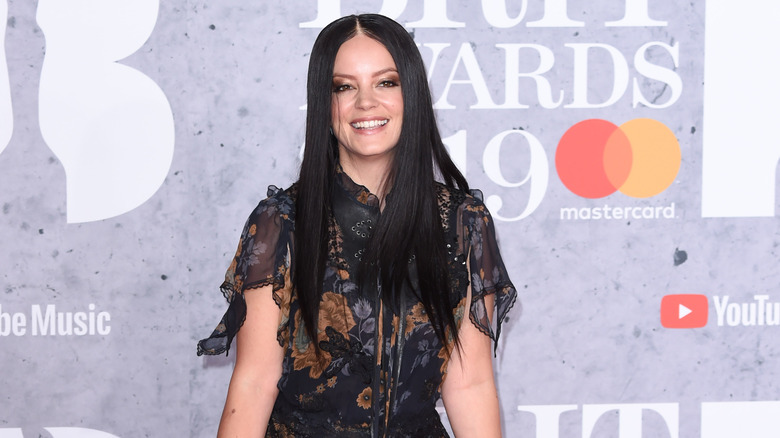 Featureflash Photo Agency/Shutterstock
It's no secret that Alfie Allen's sister, multi-hyphenate Brit music icon Lily Allen, has a knack for ribbing him in a way that calls to mind Yara's own tough-love dynamic with Theon. After all, back in the day, Allen even put out a hit song about how much of a deadbeat her brother was. Therefore, the mind boggles at the thought that they could have actually brought their real-life dynamic into "Game of Thrones."
During a 2014 Reddit AMA promoting her album "Sheezus," Lily answered a question about her feelings on Alfie's post-"Alfie" lift-off with a behind-the-scenes tidbit: "I've been asked to do a Game of Thrones cameo, they asked me if I'd be interested in playing Theon's sister, and I felt uncomfortable because I would have had to go on a horse and he would have touched me up and s**t. Once they told me what was entailed, I said no thanks," the singer wrote.
Indeed, the Season 2 scene in which Yara tests Theon by posing as a commoner and letting him attempt to seduce her is already uncomfortable enough as it is, making Allen's decision to reject the part a completely understandable one — fun as it might have been to see what the UK's sharpest tongue could have brought to the role of the Iron Islands' biggest badass.
But alas, according to Alfie Allen himself, that was never actually in the realm of possibility.
Alfie Allen has contradicted his sister's claim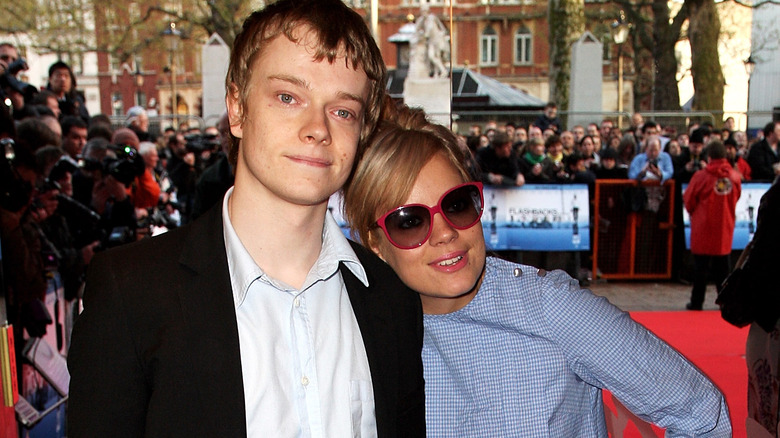 Dave Hogan/Getty Images
Soon after Lily Allen's 2014 Reddit AMA, her response to the "Game of Thrones" question was brought up during a Vulture interview with Alfie Allen. Asked point-blank if Lily's claim was true, Alfie said, "I heard about this, yeah. The only thing I'm going to say on that is that it's not true. And also that Gemma Whalen [sic] was always their first choice for the part. And she's fantastic. And that's the only thing I'm going to say about that."
In the years since 2014, fans have had to live with that she-said-he-said impasse, as neither Alfie nor the singer seem to have brought up the subject again to clarify their divergence. Lily, whose public persona is as associated with shocking candidness as it is with a somewhat jocular attitude towards the entertainment press, could very easily be some kind of elaborate troll. It's hard to imagine her committing to a role as big as Yara for so many seasons.
Whatever the truth is, everything seems to have turned out for the best for all parties involved.