Game Of Thrones Fans Just Got Huge News From HBO Max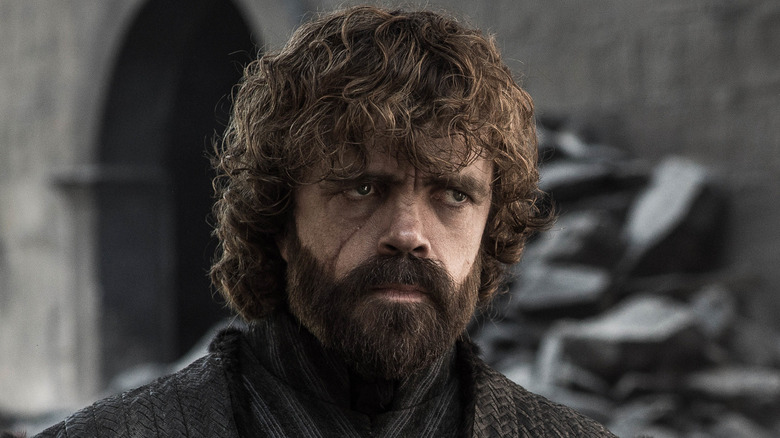 HBO
Winter is coming — as are more "Game of Thrones" shows. The Hollywood Reporter just revealed that HBO Max is working on a total of three animated series set in the universe of the HBO series. One animated series was reported a while back, but now, THR is reporting that HBO Max is working on two additional series — one of which will be set in the land of Yi Ti, a part of the fantastical world of "Game of Thrones" that was never really explored during the show's original eight season run on HBO. 
The Golden Empire of Yi Ti is inspired by Imperial China, and is in the far east part of Essos, the large continent which sits to the east of Westeros. Although Westeros is where most of the action in "Game of Thrones" takes place, the land of Essos is far older, and Yi Ti in particular is considered to be one of the most advanced civilizations in the known world. Here's everything we know so far about these new animated "Game of Thrones" projects reportedly coming to HBO Max.
There's no way to tell which Game of Thrones spin-offs will actually air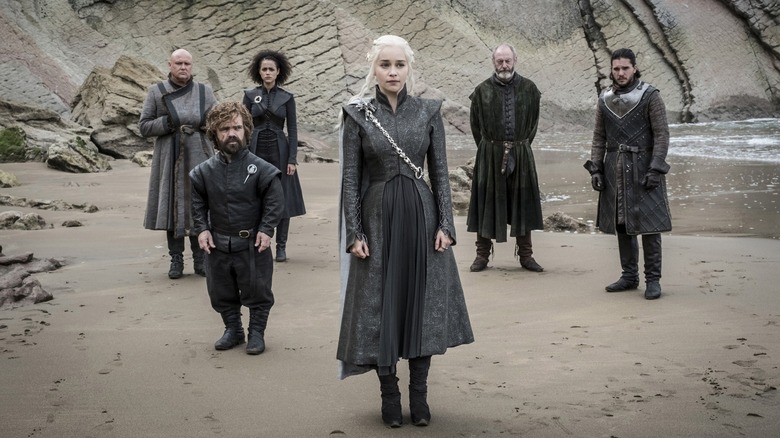 HBO
In the same article, THR also reported that "Flea Bottom," one of the potential live-action spinoffs to "Game of Thrones" that was in the works, has been scrapped by HBO. The project was obviously supposed to be set in Flea Bottom — the slums of King's Landing — and would have taken place before the events of "Game of Thrones." According to THR's sources, the idea was in extremely early development, and HBO never officially confirmed that it was in development. 
Although HBO Max may be working on three animated series set in the world of "Game of Thrones," fans should be cautious about their expectations as to which will actually air. BO has announced a number of potential series that would be set in the world of the show, but some of those ideas have already been scrapped, and others are still in development. Aside from "House of the Dragon," only time will tell which "Thrones" series make it to the small screen.
House of the Dragon is set to debut in 2022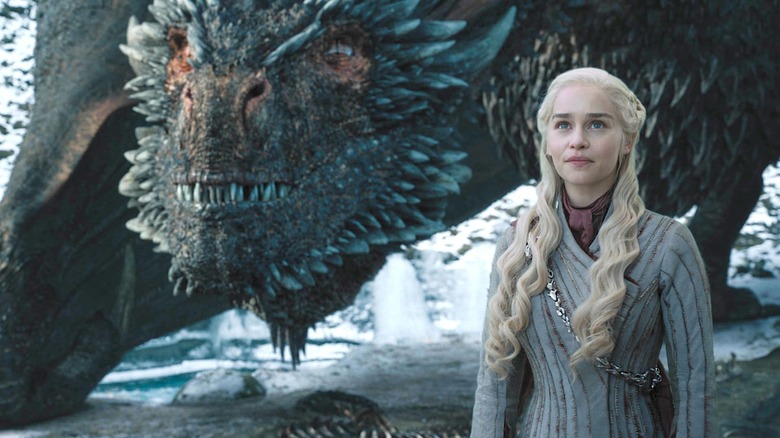 HBO
"House of the Dragon," which is set during the Targaryen Civil War, is the only "Game of Thrones" spin-off that's started shooting, and is currently set to begin airing on HBO in 2022. The show stars Emma D'Arcy, Matt Smith, Olivia Cooke, Paddy Considine and Steve Toussaint, with the latter playing Lord Corlys Velaryon, a traveler who, to bring things full circle, once sailed to the land of Yi Ti. 
Velaryon is also at the center of another potential "Thrones" spin-off, potentially named "9 Voyages" that would be written by "Rome" creator Bruno Heller. Another potential spin-off that's been discussed is called "10,000 Ships," and tells the story of Nymeria, the famous warrior queen who is an ancestor of the Martell family and is responsible for the founding of Dorne. "House of the Dragon" was created by George R.R. Martin, the author behind the original "Song of Ice and Fire" series of novels, and Ryan Condal, a screenwriter who has written for movies like "Rampage" and "Hercules." Meanwhile, as fans wait for "House of the Dragon" to air, they'll likely get more news about all of the other rumored "Thrones" projects in development now.