Actors Who Refused Game Of Thrones Roles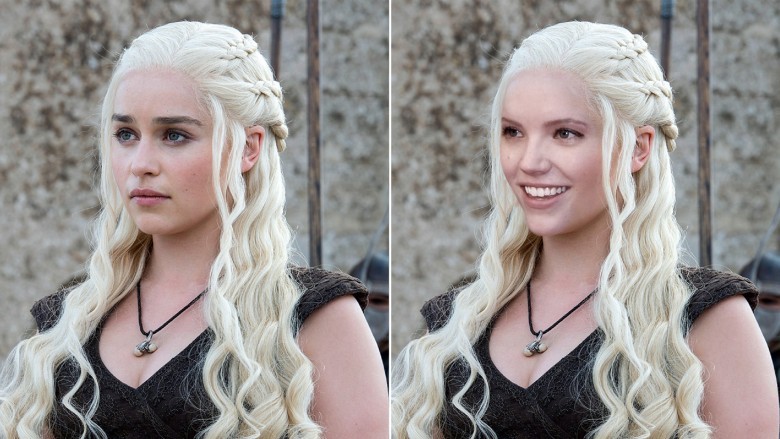 Branden Stall
Most actors would probably love a chance to score a role in HBO's Game of Thrones, and there've been plenty of A-list celebs who've tried to get on the hit series to no avail. But there was a time when the show wasn't yet the guaranteed starmaker it became. Whether it was because of the grueling overseas filming schedule, gripes with the cast's payscale, or sheer confusion over the George R.R. Martin-inspired story, these stars decided not to become a part of the Realm.
First, let's start with Tudors star Tamzin Merchant, who was originally cast as the Khaleesi Daenerys Targaryen for the show's original, unaired pilot and walked away from the reshoot for unknown reasons, leaving the part open to recasting. The first version of the pilot was, according to showrunners Dan Weiss and David Benioff, a "massive problem," and 90 percent had to be redone. It was so bad, in fact, that HBO reportedly almost scrapped the series altogether, so perhaps that has something to do with Merchant's decision to abstain from returning. Whatever the reason, the Known World now recognizes Emilia Clarke as their queen of the show, but we did a little Photoshop work here to show you what Tamzin may have looked like if she'd kept the role.
Jennifer Ehle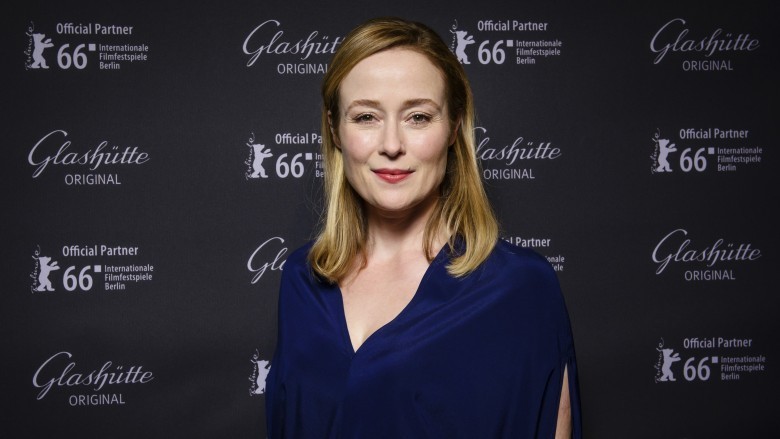 Getty Images
Merchant wasn't the only original Game of Thrones star to walk away after its early problems. Actress Jennifer Ehle was also brought on as the original Catelyn Stark for the original series premiere, but she, too, walked away after the first take spelled trouble, due to unavailability for the reshoots. She went on to star in films such as The King's Speech, The Adjustment Bureau, and Zero Dark Thirty, and she also nabbed a part in the television series A Gifted Man, so her career hasn't been hurt by her decision to skip out on the role that ultimately went to Michelle Fairley.
Jamie Campbell Bower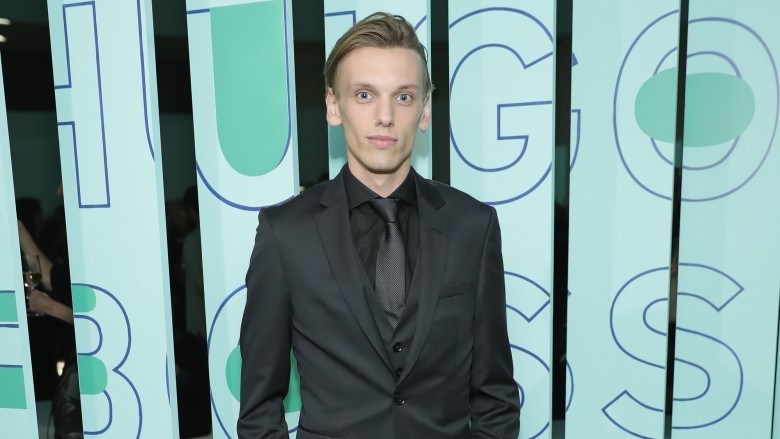 Getty Images
Actor Jamie Campbell Bower, on the other hand, has had much less luck in Hollywood since walking away from his Game of Thrones post. The Twilight and Harry Potter actor was originally cast for the role of Night's Watchman Waymar Royce, but became unavailable once reshoots were scheduled. Around the same time, the actor was starring in the small screen series Camelot and readying for a lead role in The Mortal Instruments, so he was replaced by Rob Ostlere. It might not have made much of a difference for his career, since the character had just a single episode appearance, but who knows what might have been.
Lily Allen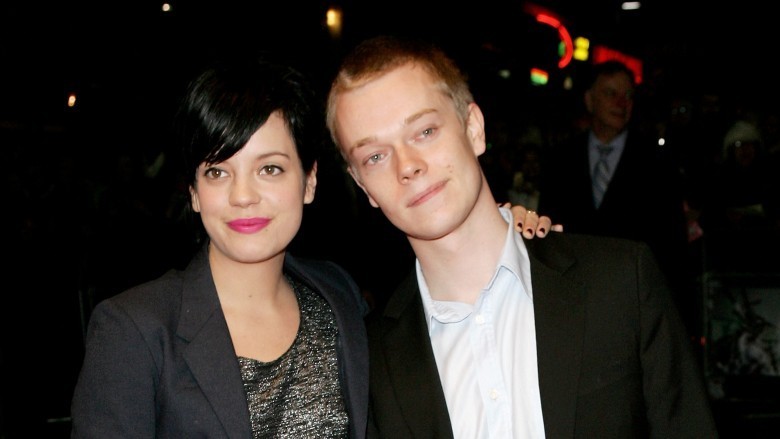 Getty Images
According to Lily Allen, she turned down the chance to star in Game of Thrones opposite her real-life brother Alfie Allen—she would've been Yara Greyjoy to his Theon/Reek—because of the ick factor associated with the roles. She wrote in a Reddit AMA in 2014, "I've been asked to do a Game of Thrones cameo, they asked me if I'd be interested in playing Theon's sister, and I felt uncomfortable because I would have had to go on a horse and he would have touched me up and s***. Once they told me what was entailed, I said no thanks. I would be open to doing a musical cameo like Sigur Ros, though." Her brother himself later came forward to dispel her claim, telling Vulture that her words weren't true and that Gemma Whalen was always the original choice for the role. However, author Martin is reportedly a fan of Lily Allen's, so it's a total case of she said-he said for now.
Brian Cox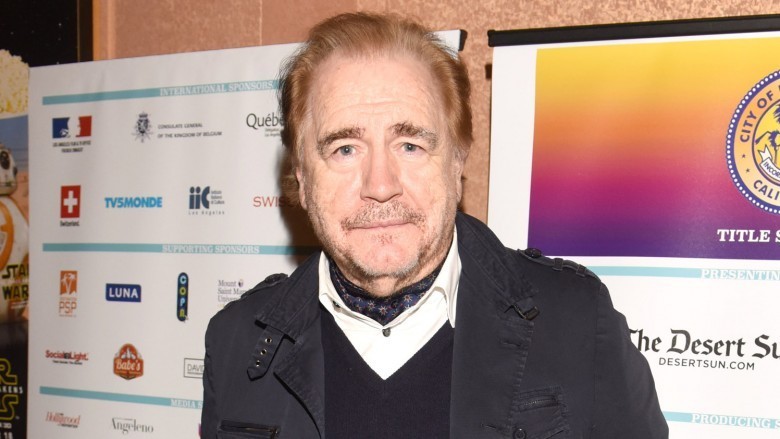 Getty Images
Given his lengthy history with period pieces, Scottish actor Brian Cox might seem like a good fit for one of the Seven Kingdoms, and somebody on the show must've agreed—he admitted he was once offered a role early on but turned it down over the lack of loot. He told Vodzilla, "stupidly, I turned it down in the early days because they didn't pay enough money. Now they have more money. And I was silly. I was silly, it was silly, because I'm a complete addict now." Cox admitted that he regrets missing out on his chance, especially since it's featured some of his old friends; he hopes he hasn't closed the door on that opportunity for good. "I don't know what I could play. Maybe I could do—I mean, I just watched my friend Ian McShane, and I thought, 'Ooh, Ian's in it', so I settled down to watch him. And I thought, 'Ian did that?' and immediately I thought, 'God, they must have paid him well, because I know Ian!' I'm still waiting for the call for Game of Thrones and if they've got more decent money, I'll be there!"
Dominic West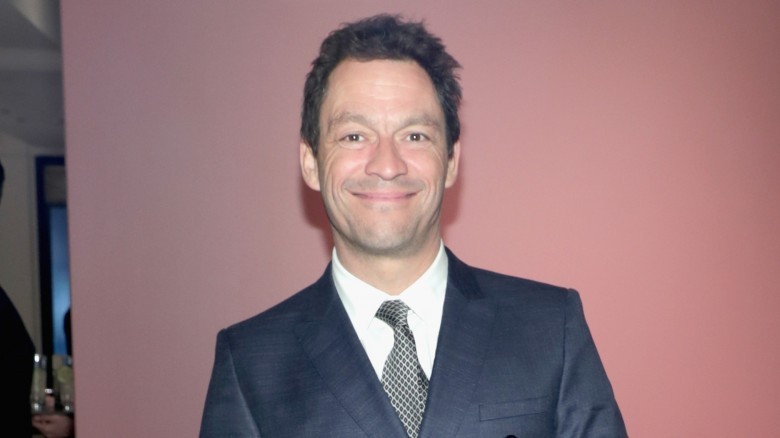 Getty Images
While it's not quite known which Game of Thrones role Dominic West was originally courted for, many suspect The Affair star may have been asked to star as Mance Rayder, the former Night's Watchman who became known as "The King Beyond the Wall" for his affiliation with the Free Folk. Whatever the role, though, West said in 2012 that he had to decline the "lovely part" because of familial obligations. As he told Huffington Post in 2012, "I was offered something on Game of Thrones and unfortunately, I hadn't seen it, but my nephew and his father said, 'Gosh, Game of Thrones is the only great show on!' And I felt terrible, because I'd just turned them down... It was a lovely part, a good part. I'm going to regret it... My problem is, I've got four kids, and at the moment, I'm reluctant to be away from home for a long time. I can get a lot of work in London and still be at home."
Gillian Anderson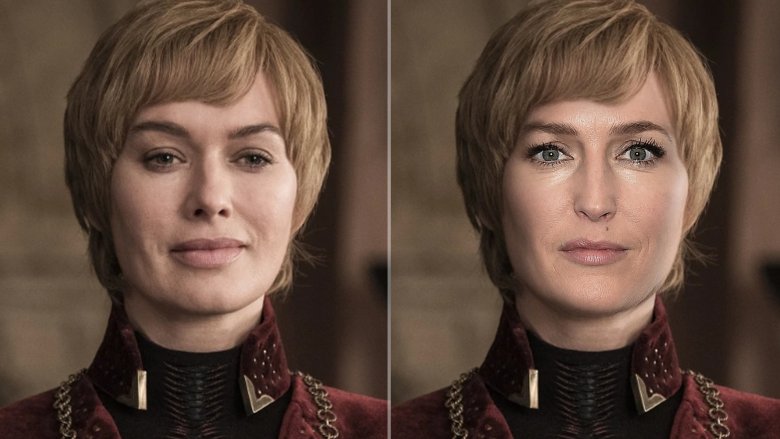 Looper
X-Files star Gillian Anderson also had to say "no thanks" to a chance at Game of Thrones due to her obligations as a parent. She told Stylist Magazine in 2013, "Whether it's Game Of Thrones or Downton Abbey, my 18-year-old cannot believe I've turned down things she loves. But with a four and six-year-old, I can't justify spending that kind of time away from home, unless I'm working with [Martin] Scorsese." While Anderson didn't share which role she might've been offered, many speculate that, due to her famous red locks, she may have been a match for Melisandre the Red Witch or perhaps even Cersei Lannister.
Jonathan Pryce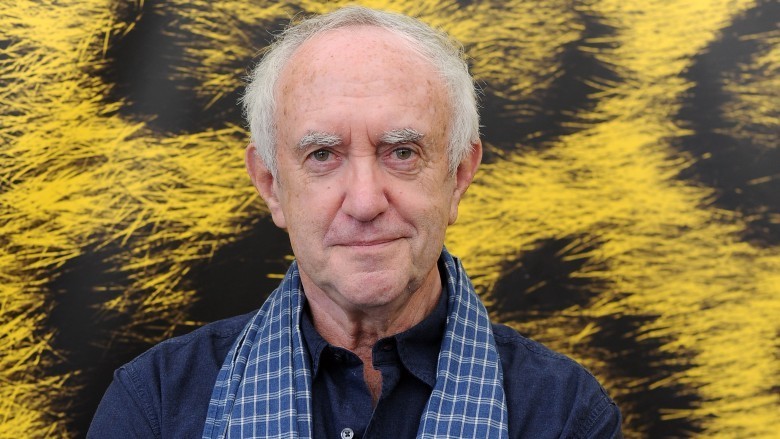 Getty Images
Game of Thrones fans will undoubtedly recognize Jonathan Pryce as the actor who portrayed the duplicitous High Sparrow in Seasons 5 and 6, but he was asked to join the show long before that—and turned it down. As he told BBC Radio 4, "I'd said no to the very original series of Game of Thrones and all I did was flip through and look at the names, look on these strange names, strange dialogue and I thought 'Oh, it's not for me.'" What changed his mind, he said, was the meat of the High Sparrow's personality and presence. "High Sparrow, it's a great character. He comes into the story—everyone's well established, the goodies and the baddies, and they're all baddies in some shape or form—and High Sparrow comes in as again quite relevant because of the present Pope who presents himself as a man of the people who'll get down washing their feet and stuff ... yet he is this incredibly powerful figure who has the wherewithal to dispense justice."
Perdita Weeks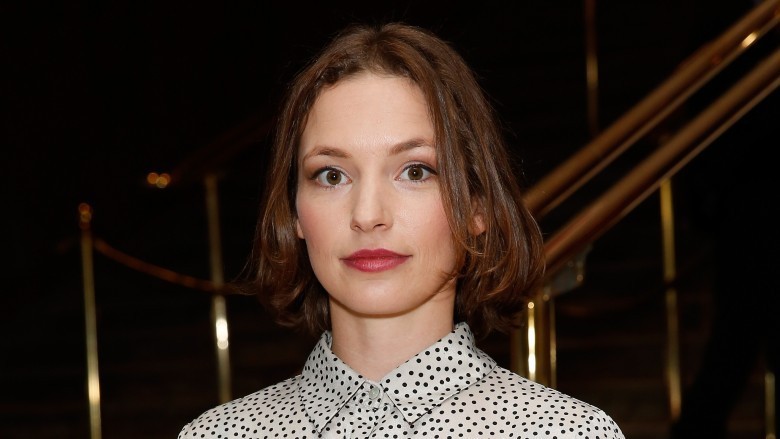 Getty Images
This one simply has to hurt. The Tudors actress Perdita Weeks was originally cast to star as Roslin Frey, Edmure Tully's wife, but she backed out of the show to star in a now-defunct series called The Heretics. As she told The Daily Mail in 2012, "I gave up a role on Game of Thrones to take the part and even rang the producers to beg for it back once I'd heard the news about Romania, but it was too late." The role was ultimately played by Alexandra Dowling, although Weeks might not have missed out on much, as the character has appeared in just one episode and was notably absent when her husband returned in Season 6.
Ray Stevenson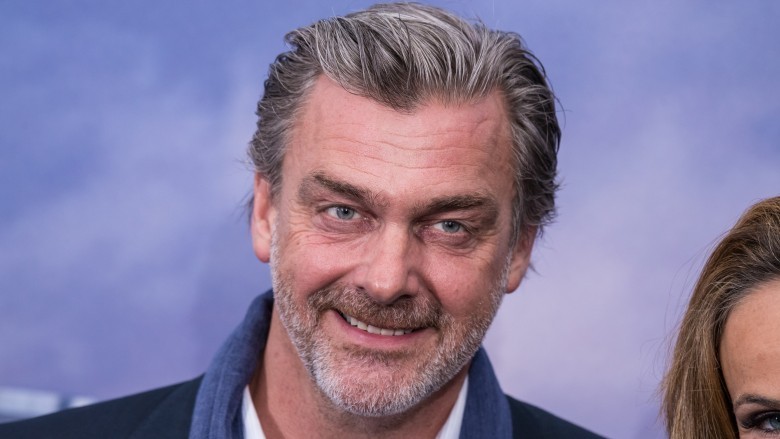 Getty Images
Irish native Ray Stevenson was also given a chance to star in Game of Thrones in its earliest episodes, but he told Movies.com that he turned it down because he was simply not into the TV scene at the time and that he's not willing to join it now since it's already too developed at this point. "I was offered [a role]. I also saw them before they even started, very early on. I would rather have been [cast] at the beginning," he explained. "I think it's wonderful, but it's not something I would come into at this point. I don't know if I would add anything to it at this stage ... I would rather have been involved in the growth of a show, even though everyone gets bumped off left, right and center. I kept seeing all the people I knew from Rome in it! But I can't, man! I can't! But good on them." Of course, Stevenson is far from immune to stepping into a series past the midpoint—he joined Dexter in Season 7 and Black Sails in Season 3, for example—but the man must have his reasons.
Charlie Hunnam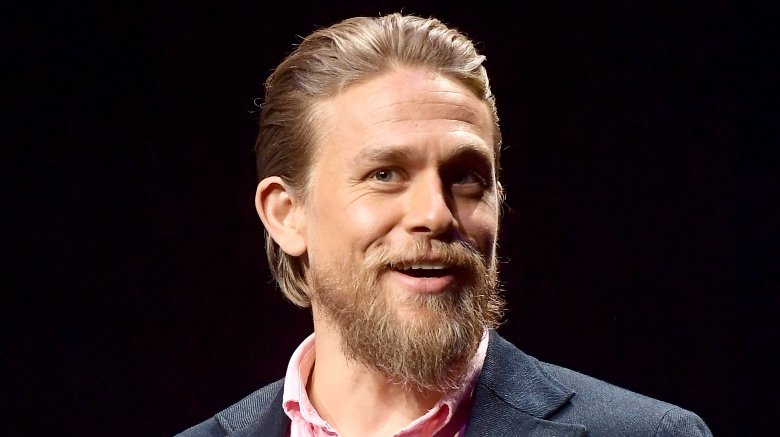 Matt Winkelmeyer/Getty Images
A guy famous for starring in one ultra-violent cable TV show with a devoted following almost starred in another one. Charlie Hunnam, who played SAMCRO leader Jax Teller on FX's Sons of Anarchy, certainly has the beard to play a knight, warrior, or king in Game of Thrones' facially follicled world of Westeros. And he had the swordplay experience, too, taking the title role in King Arthur: Legend of the Sword. While promoting that film in 2017, Hunnam told the Associated Press that joining the cast of Game of Thrones interested him, but he literally couldn't do it. "I would love to do a Game of Thrones cameo, they offered me a cameo on that show a little while ago but I was shooting something else so I wasn't able to do it, but maybe in the future, who knows." Hunnam didn't say what part he was offered, and now that the series is done, he never got the chance to do it.
Ian McNeice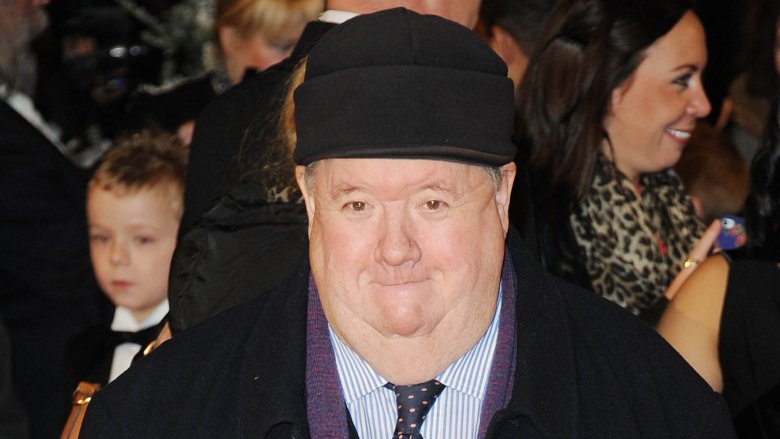 Stuart C. Wilson/Getty Images
While not an important main character on the level of a Stark, secret Targaryen, or Lannister, Illyrio Mopatis's actions set much of the Game of Thrones plot in motion. This Magister of the Free City of Pentos was a wealthy benefactor to the Targaryen family, and certainly helped Daenerys along her ultimately doomed path. English actor Roger Allam played the role in two first-season episodes, stepping in after the actor previously hired had to take his leave. Celebrated stage actor (and Rome cast member) Ian McNeice portrayed Illyrio in the original, unaired Game of Thrones pilot. But when some scenes had to be reshot, McNeice had a scheduling conflict — he'd booked another acting gig — necessitating the recasting of another actor entirely. So while McNeice missed out on the international attention and acclaim Game of Thrones would've brought, he at least got to go on to play Winston Churchill on Doctor Who.