Why Naomie Harris Was So Confused About Her Skyfall Auditions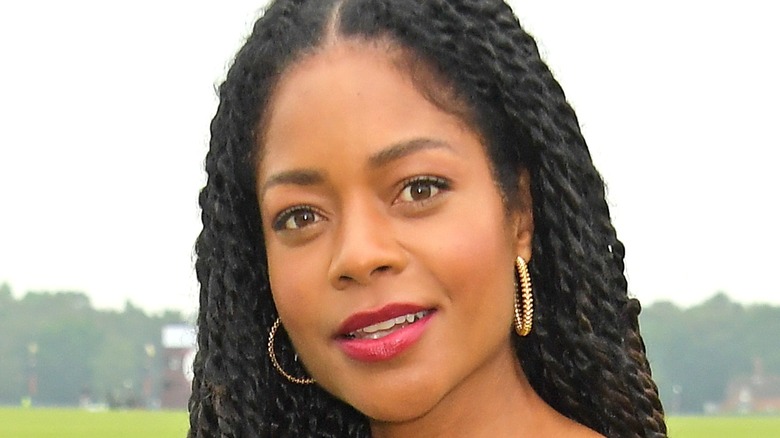 David M. Benett/Dave Benett/Getty Images
The current era of James Bond films are about to end with "No Time To Die" as Daniel Craig's James Bond goes up against mysterious new villain Safin (Rami Malek). Although many fans have speculated that he's actually an updated version of Dr. No (Joseph Wiseman), director Cary Joji Fukunaga confirmed he's definitely not to SFX Magazine. Of course, it wouldn't be the first time a director has debunked a theory to keep a film under wraps — yes, "Star Trek: Into Darkness" director J.J. Abrams, we're looking at you.
Regardless of Safin's (possible) real identity, Bond will have several allies on his side to help take him down. Returning to "No Time To Die" are Lea Seydoux as Madeleine Swann, Jeffrey Wright as Felix Leiter, Ben Whishaw as Q, Ralph Fiennes as M, and Naomie Harris as Miss Moneypenny.
Moneypenny is one of the most famous recurring characters in the James Bond franchise — and she's been played by several stars over the years. Harris follows Samantha Bond, Lois Maxwell, Caroline Bliss, Barbara Bouchet, and Pamela Salem. But before she joined "Skyfall," Harris revealed she was confused about her auditions for the 2012 film.
Naomie Harris had no idea who her audition was for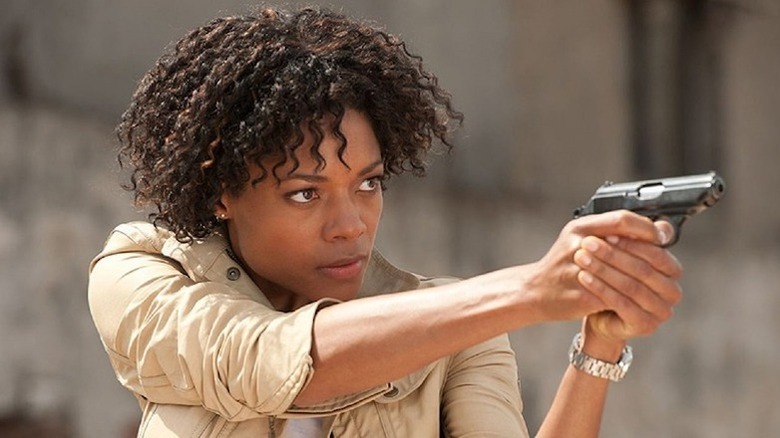 Sony Pictures
When Naomie Harris shows up next to Daniel Craig in "Skyfall," her version of Miss Moneypenny is much different from previous character iterations. Not only is Moneypenny a field agent, but she's a competent asset — even if she accidentally shoots Bond in the opening scene. She eventually picks up desk duty by the film's end, but she's not just another woman for 007 to seduce.
The actress appeared on "No Time To Die: The Official James Bond Podcast" to talk about her role in the franchise, and she confessed that her initial auditions for "Skyfall" were a little confusing. Harris explained, "I was told initially I was auditioning for the role of a Bond woman. So I had no idea that I was playing Moneypenny." The star explained that she thought she was too old to play a Bond woman, adding, "I was kind of like 'I think I'm a bit old to play a Bond woman.' Now we know that's not true, and [women] any age can play a Bond woman."
Harris clearly impressed the "Skyfall" producers, with her noting, "They kept calling me back for recalls." After the third callback, producers Barbara Broccoli, Michael G. Wilson, and Sam Mendes offered her the role of Moneypenny. The star also wasn't sure she'd reprise the character in subsequent films, saying, "I don't think anybody knew that I was gonna last this many movies... I certainly didn't!"