Why Hollywood Won't Cast Tom Welling Anymore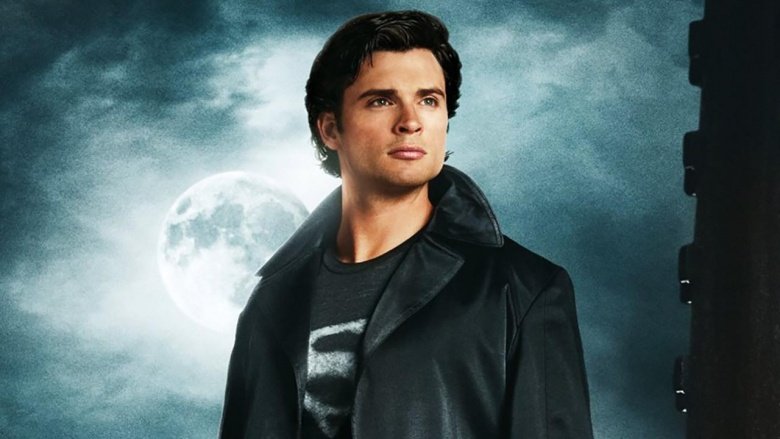 Tom Welling has been fairly quiet in Hollywood since appearing as Clark Kent on the CW's Smallville. Although he was the OG superhero on a network that has since become known for its comics-derived shows, Welling has yet to capitalize on the show's success to push into the next stage of his acting career — all while Henry Cavill and Tyler Hoechlin have assumed the role of Superman in other corners of the DC film and television universe.
In late 2019 and early 2020, Welling returned as Clark Kent as part of the CW's sprawling Crisis on Infinite Earths crossover event, which united all corners of the Arrowverse while reuniting fans with some beloved familiar faces. Fans loved seeing Welling back in action, but where's he been all this time? Here are the reasons Hollywood won't cast Tom Welling anymore — and what he can do to turn his career around.
He had very limited acting experience before appearing on Smallville
Tom Welling was new to Hollywood when he booked a six-episode arc on the CW's Judging Amy, playing karate teacher Rob Meltzer in a total of six episodes over the course of the six season series. What recurring role could a karate teacher play on a legal drama about a Connecticut judge trying to raise a daughter on her own? As Judge Amy's love interest, of course! That's right: Welling's Rob Meltzer taught karate to Lauren, Amy's daughter, and he and Amy hit it off and begin seeing each other.
Welling scored the role of the hunky karate teacher when he was 24 years old, and the appearances led to his starring role as a high school student on Smallville, also on the CW. Despite his six episodes on Judging Amy, his overall lack of acting experience was still pretty obvious in some of the earlier episodes of Smallville, and it also meant that Clark Kent became Welling's most immediately identifiable role, making it even harder for him to break out into other parts later.
He didn't have the time to take on many other roles while filming Smallville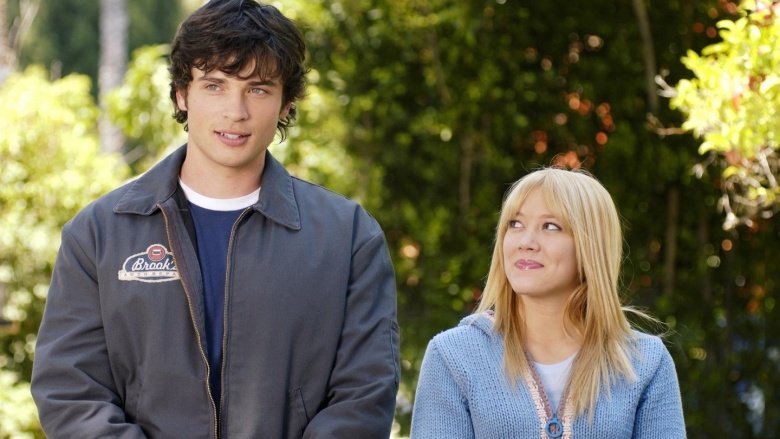 There are many actors who started out with easily identifiable early roles on huge, long-running TV shows, but they were able to still jumpstart their career in other directions by appearing in films while the show was in progress. However, the innovative visual effects that Smallville demanded meant that Welling was on set more than other actors, giving him less time for other projects.
The roles he did appear in include the ill-received horror film The Fog with Maggie Grace and Selma Blair, and, most notably, the role of Charlie Baker in the Cheaper by the Dozen series. Welling wasn't called upon to carry a lot of dramatic weight in any of the roles; coming out of Smallville, the TV series remained the most impressive thing on his résumé.
After Smallville, he wanted to take some time off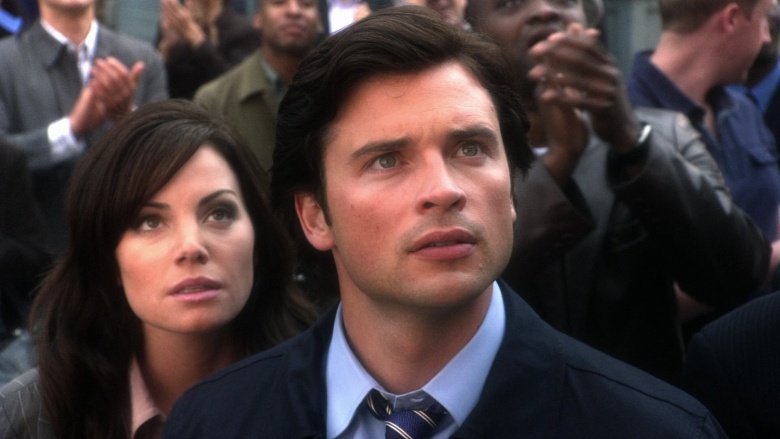 Smallville was so much work for Welling that afterwards, he took a self-imposed six-month hiatus.
"I needed a break," he told BuzzFeed. "I needed to figure out what was going on in my head a little bit. There was some adjusting that I needed to get back into real life and to make up for lost time as well. I was like, 'Guys, I'm out of here.' The two months that you spend at the beach loses some of its intrinsic value when you don't have anything you're running away from or have to go back to. I felt like I was basically retired and it sort of woke me up. But it needed to happen."
When he did decide to get back into acting, he decided he wanted to be more selective about his roles.
"I wanted to play a human and I wanted to be a part of a film whose theme was bigger than whatever character I was playing," he continued. "By being on Smallville for 10 years, I was able to make some really fantastic choices with that character, but now I'm drawn to real people trying to live real lives."
He has been very picky in the roles he chooses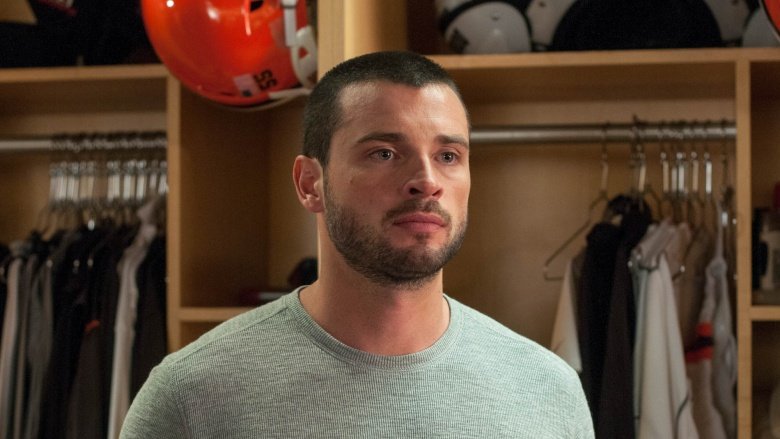 Welling spent ten years on television, which can be very tiring for an actor, and it makes sense that he'd want to take a break from life in front of the cameras after having to head to the same set year after super-year. It should come as no surprise that, because of that decade-long grind, Welling has been very selective in the roles he's taken since the end of Smallville's run.
In fact, he's only appeared in three films since the show's 2011 finale: the Zac Efron and Billy Bob Thornton-starring mystery drama Parkland, the Ivan Reitman-directed and Kevin Costner-starring sports drama Draft Day, and the Nicholas Sparks romance The Choice. While none of the movies made much of an impact on audiences or critics (more on that in a moment), it is safe to say that Welling had a chance to stretch himself as an actor in all three roles. 
In The Choice, Welling played Ryan, a doctor and former flame of the movie's leading lady, Gabby Holland. Meanwhile, in Parkland, Welling took the role of a Secret Service agent working during JFK's assassination. Draft Day offered a third occupation for Welling to try out: that of a washed up quarterback for the Cleveland Browns. Clearly Welling was going for range with those roles — no tights, capes, or superhero-themed jackets in any of them.
The roles he's chosen haven't been very well received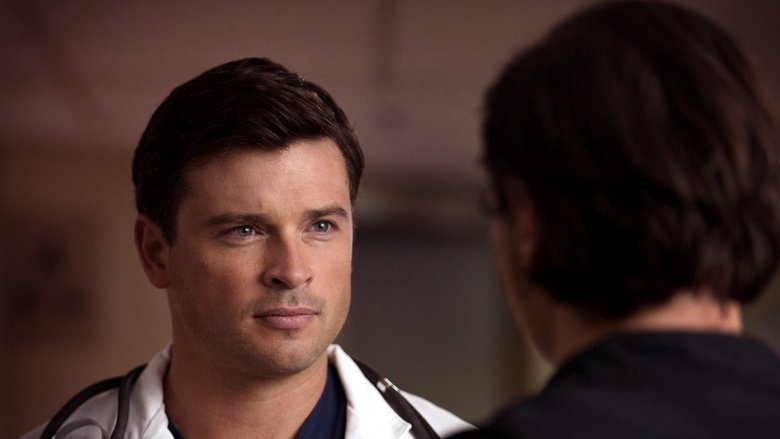 It's not always the actor's fault when a film doesn't do well, but it can definitely affect their potential for future success. Welling's pickiness makes it even more important that the films chooses make an impact; unfortunately, none of the films he's appeared in have resonated with critics or audiences.
2013's Parkland earned a 50 percent on Rotten Tomatoes, but even worse was the fact that it only made $1.4 million at the box office against a $10 million budget. 2014's Draft Day did slightly better, earning a 60 percent on Rotten Tomatoes and bringing in a box office haul of $29.5 million against a budget of $25 million.
2016's The Choice did the worst of all three with critics, earning only a 12 percent on Rotten Tomatoes. It wasn't a total box office failure, though, grossing just over $23 million worldwide against an approximately $10 million budget.
None of the three were impressive enough to stand out and prove Welling's star power outside of Smallville, which could make studios nervous to cast him in big-budget films.
He wants to spend more time behind the scenes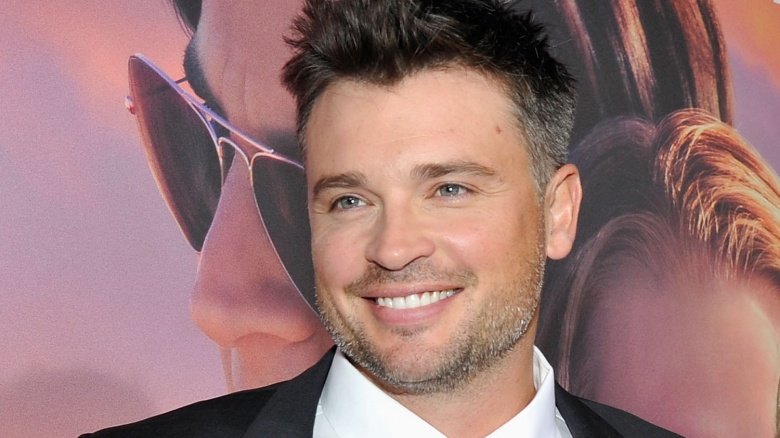 Welling launched Tom Welling Productions towards the end of Smallville's run with the goal of spending more time behind the camera. Welling, who began executive producing during the later episodes of Smallville, served as an executive producer on the CW's cheerleader dramedy Hellcats in 2011, and was attached to serve as an executive producer on a potential TV show project in 2015 (more on that later).
Welling also directed a few episodes of Smallville over the years, and told the L.A. Times after the show ended that directing was a new ambition. It's possible that his acting career lost some momentum because he's focused on pursuing other opportunities behind the camera.
He decided he didn't want to do television anymore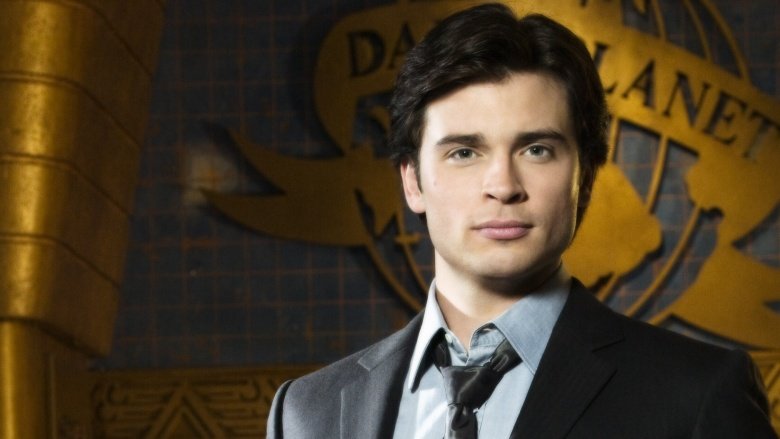 As we've already mentioned, for Welling, Smallville was more than just a full time job. The actor spent hours on set every day, filming in Vancouver, far away from his New York-based family. This was very difficult for the young star, who felt lonely and isolated at times.
"I spent 10 years where my life was 6AM to 1AM on set," he told BuzzFeed. "From an emotional standpoint, I was basically cut off from everyone... I just put my head in a hole and I basically blocked everybody and everything out."
Because of this, Welling decided that, after Smallville, he didn't want to do another TV show for awhile. Movies, which take less time to film and offer more of a break, were more in the lane of what he was looking for, but it can be very hard for a TV actor to make the jump to film. Welling's aversion to TV may have led to him turning down potentially lucrative and popular roles after Smallville.
His TV pilot did not get ordered to series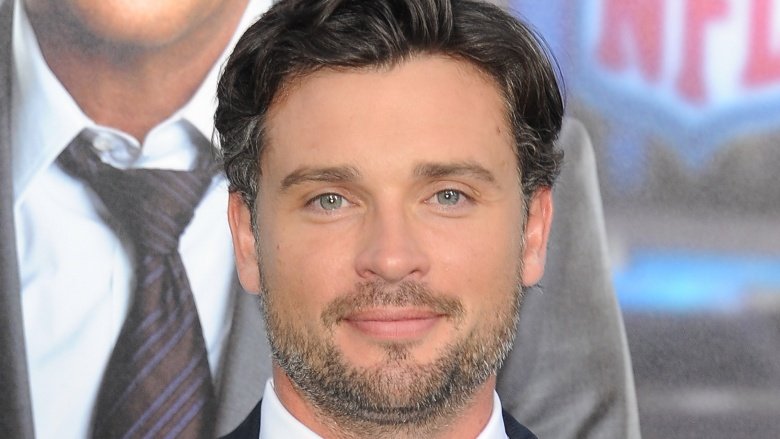 Getty Images
When Tom Welling did decide in 2015 that he was finally ready to return to the small screen, the project ended up not working out. Arguably his highest-profile project since Smallville, Section 13 was set to follow Welling as a CIA black ops officer who becomes a private contractor in a covert organization "devoted to carrying out the most difficult and dangerous high-stakes assignments."
The project, from Tom Welling Productions, would also be executive-produced by the actor, allowing him to fulfill his onscreen and behind-the-camera goals. However, the season was crowded for CBS that year, and the pilot was not ordered to series.
He seems to be enjoying his time off
Tom Welling may not be appearing on stage or in front of the cameras too much for one simple reason: he just doesn't want to right now. The actor's social media accounts show that he seems to be having a pretty good time out of the spotlight, taking fun vacations (including some with past costars), seeing concerts, going to the beach to soak up some sun, and more. 
He's even hit the slopes and encountered fresh powder and a red dinosaur named Ski-asaurus Rex. Weirdly enough, encountering dinosaurs in the modern era might be something of a trend for Welling, judging by his Instagram account. Here's yet another random dino hanging out by a pool in Malibu. Maybe this is Welling's way of hinting that he'd like to be a part of the Jurassic World franchise...
Anyway, Welling could just be having so much fun in his time off that he just isn't in a rush to get back on set. After playing a Superman in training for ten years, would you?
He's back on TV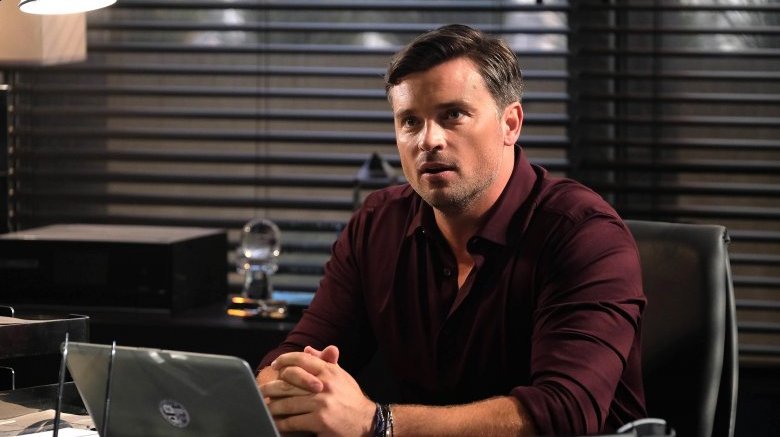 While his post-Smallville profile might not have been what anyone expected from Welling, sometimes the patient approach can really pay off—as evidenced by his recent small-screen comeback courtesy of Lucifer. Welling joined the cast of the supernatural Fox drama during its third season in 2017, playing a police lieutenant named Marcus Pierce. Positioned as a potential love interest for main character Chloe Decker (Lauren German), Pierce is the polar opposite of the series protagonist—who, as readers of the comics that inspired the show know, is literally the Lord of Hell.
Although Lucifer represents a return to DC-derived fare for Welling, it's obviously a far cry from playing Clark Kent; in fact, as he told reporters after joining the cast, one of the things that drew him to the role was the opportunity to move in a "very different" direction. Here's hoping this is just the beginning of an exciting second act in his career.