Mission: Impossible 7 Just Hit A Major Production Milestone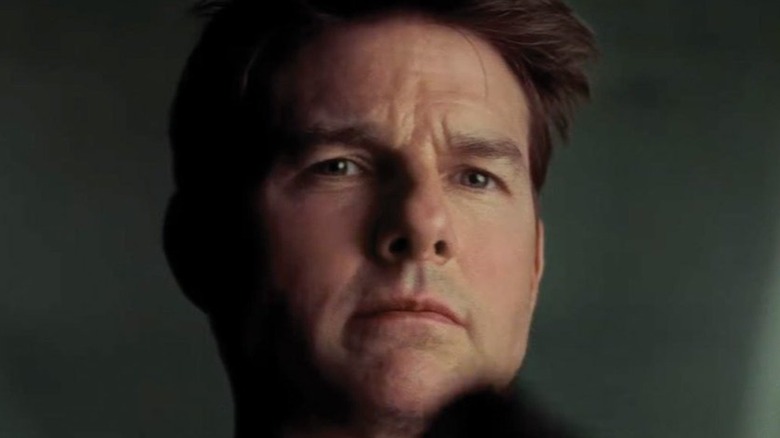 Paramount
May of 1996 saw what would become one of the most influential action titles in history hit the big screen: "Mission: Impossible." The Tom Cruise-led flick went from a reinvention of the classic TV series of the same name to a full-on revolution in the spy thriller genre, blending tried and true tropes with innovative special effects to create an undisputed hit. To put it mildly, moviegoers ate it up and made it clear that they wanted more, to which Paramount Pictures, Cruise, and the rest of the "Mission: Impossible" team happily obliged. 
Throughout the 2000s and 2010s, the "Mission: Impossible" IP became a sprawling franchise. As of 2021, it currently boasts a total of six installments, having brought in talented filmmakers like Christopher McQuarrie and J.J. Abrams, in addition to skilled actors like the late Philip Seymour Hoffman and Hayley Atwell along the way. Of course, in an age of endless sequels, audiences won't have to say goodbye to Ethan Hunt — or Tom Cruise's insane stunts — just yet, with both "Mission: Impossible 7" and "8" currently on their way down the pipeline.
Where exactly is the next "Mission: Impossible" installment in the production process, you ask? Well, it just hit a major milestone that is sure to have fans of the saga jumping for joy.
Mission: Impossible 7 has finally made it to the finish line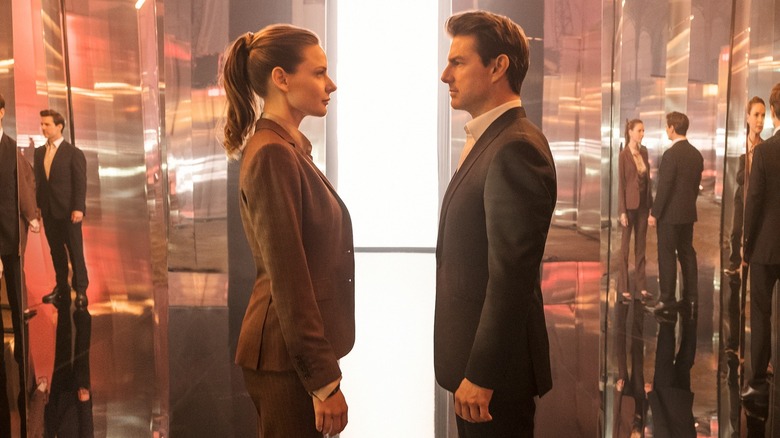 Paramount
As reported by Collider on September 10, 2021, "Mission: Impossible 7" has finally wrapped up filming. The publication points to an Instagram post made by one of the gaffers on the project, Martin Smith, who was elated to share the completion of the long-awaited sequel with the world. "2 years ago we accepted a mission. Today that Mission was complete," he wrote, going on to commend the cast and crew that came together to make it a reality. Smith's reflective thoughts were accompanied by a photo that included a clapper with the words "Mission Complete!" written across it as well.
If you've followed the filming of "Mission: Impossible 7" closely, you'll know that getting the movie finished was hardly an easy feat. Not only did the COVID-19 pandemic force the shoot to suddenly shut down in early 2020, but once it was relatively safe to resume production, things stalled yet again. Positive COVID cases caused further delays that Tom Cruise was incredibly vocal about preventing, to begin with, dragging out principal photography to an especially frustrating degree. Nevertheless, that's all in the past now, and everyone's hard work and adherence to health and safety measures made it happen.
Barring any further release changes, "Mission: Impossible 7" will arrive in theaters on September 30, 2022.