Courteney Cox Offers Some Intriguing Remarks About Scream 5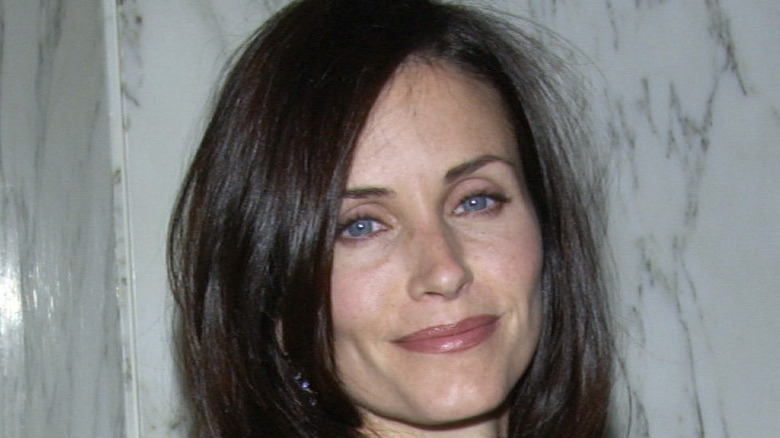 Shutterstock
Legendary horror filmmaker Wes Craven first made a name for himself in the '70s as the director of gritty, gory horror movies beginning with his debut, "The Last House on the Left," in 1972 (via IMDb). In the '80s, Craven released arguably his biggest hit in "A Nightmare on Elm Street," introducing the filmgoing world to a serial killer who appears in dreams, unbound to the laws of reality. Then, in the '90s Craven helmed yet another franchise-worthy hit when he directed "Scream." The film was influential for being one of the first big horror releases in which its characters are aware of the horror genre. Rather than falling into the same behaviors to which horror movie audiences had become all too accustomed, the cast of "Scream" joked about genre cliches and thus subverted certain audience expectations.
"Scream" then spawned three sequels. However, Wes Craven died in 2015, and "Scream 4" was the final film to credit him as its director. That said, a sequel is nevertheless on the way featuring co-directors Matt Bettinelli-Olpin and Tyler Gillett of "Ready or Not" fame. The film will feature the return of franchise stars David Arquette, Neve Campbell, and Courtney Cox in leading roles, though some fans have theorized that they will pass the torch, so to speak, to a newer and younger generation of actors.
"Scream 5," notably, will not be a meta-horror film but rather a horror film sans qualification. Thus, even though Craven can no longer contribute to the series, it will nevertheless return to his roots, putting faith in its scares rather than its cast's detachment from them. In a May 2021 appearance on "The Drew Barrymore Show," "Scream 5" star Courtney Cox shed new light on the nature of the upcoming "Scream" sequel (or is it a sequel?).
Scream 5 will not be a reboot or a remake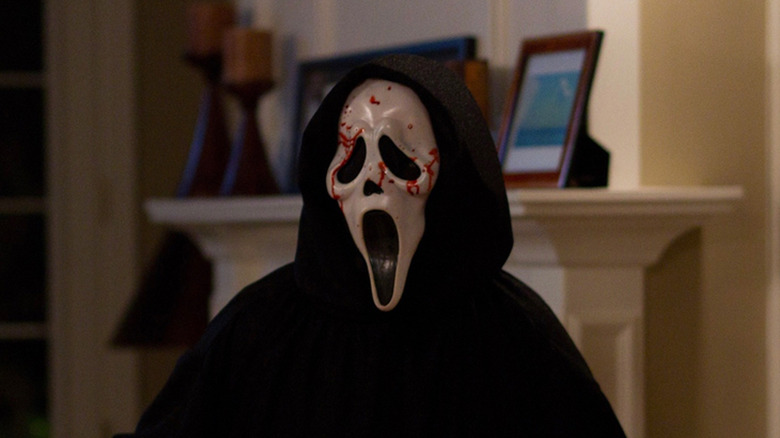 Dimension Films
While Barrymore's interview with Cox began with a discussion of her work on an upcoming "Friends" reunion, Barrymore eventually asked Cox outright, "What the heck is going on with 'Scream'? I'm dying to know."
Cox responded by defining the film as "not 'Scream 5'" but simply "Scream." That said, she went on to clarify that the lack of a number in the film's official title doesn't indicate that it's a reboot or even a remake. Rather, the film marks the beginning of a "new franchise."
In her assessment of the film, Cox also had nothing but kind words to say about both its directors and the film as a whole. While the particulars of what makes the upcoming "Scream" sequel neither reboot nor remake yet still the start of a new franchise will likely remain unclear until its release, the 2018 "Halloween" film could possibly serve as a point of comparison. Like the upcoming "Scream," "Halloween" is a late franchise sequel with no number in its title. That's due to the fact that "Halloween" is a sequel to the first film in the "Halloween" franchise, and purposefully retcons (though still acknowledges) the canon of all previous sequels.
Whether "Scream" will build on the success of David Gordon Green's "Halloween" and likewise ignore "Scream" continuity or serve as a more traditional "Scream 4" sequel should become clearer as its January 2022 release date draws closer.