Superman Joins The Justice League In New Promo Image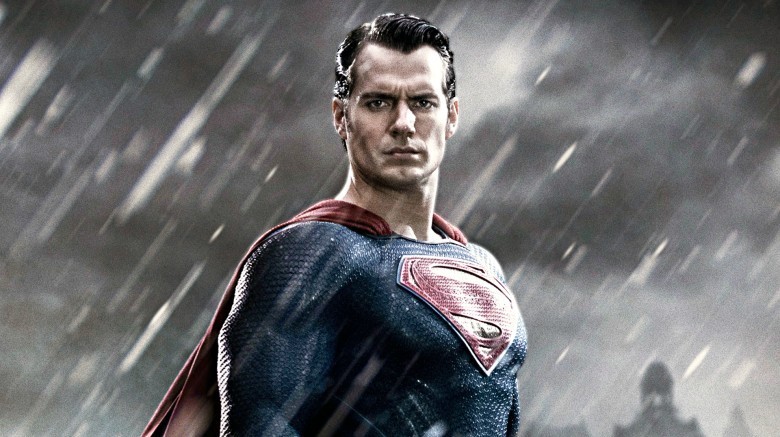 Warner Bros.
The League has finally united.
A new promo image for Zack Snyder's Justice League brings the Man of Steel together with the famed group of superheroes. Alongside Henry Cavill as Superman are Ezra Miller as the Flash, Ben Affleck as Batman, Gal Gadot as Wonder Woman, Jason Momoa as Aquaman, and Ray Fisher as Cyborg. Cavill stands smack in the middle of the powerful team, looking regal as ever.
The image was originally posted by Rubie's, a company that sells DC Comics-licensed costumes, as part of a promotion for its forthcoming costume line based on the Justice League film. Additionally, the reveal connects to the recently unveiled Justice League website launched by DC Entertainment, which offers fans the opportunity to enter sweepstakes, view exclusive content, and stay up-to-date with all the latest news.Fans got a tease of Cavill as the caped crusader during Comic Con 2016, but the promotional material, trailers, and film posters that followed barely featured the character at all. Director Snyder has kept details on Superman's whereabouts hidden for quite some time, causing many to question if Cavill would even don the S-emblazoned costume for Justice League at all.
Of course, Superman died at the end of Snyder's Batman v Superman: Dawn of Justice. Perhaps he'll spring up to join the superhero group, but it's possible that Cavill only appears in flashbacks in Justice League.
Here's the full plot synopsis for Snyder's Justice League: "Fueled by his restored faith in humanity and inspired by Superman's selfless act, Bruce Wayne enlists the help of his newfound ally, Diana Prince, to face an even greater enemy. Together, Batman and Wonder Woman work quickly to find and recruit a team of metahumans to stand against this newly awakened threat. But despite the formation of this unprecedented league of heroes—Batman, Wonder Woman, Aquaman, Cyborg and The Flash—it may already be too late to save the planet from an assault of catastrophic proportions."
We'll find out just how important Superman is in Justice League when the film is released Nov. 17. Until then, check out the film's official trailer, and find out why Justice League will be better than you think.