Which NCIS Characters Call Gibbs By His First Name?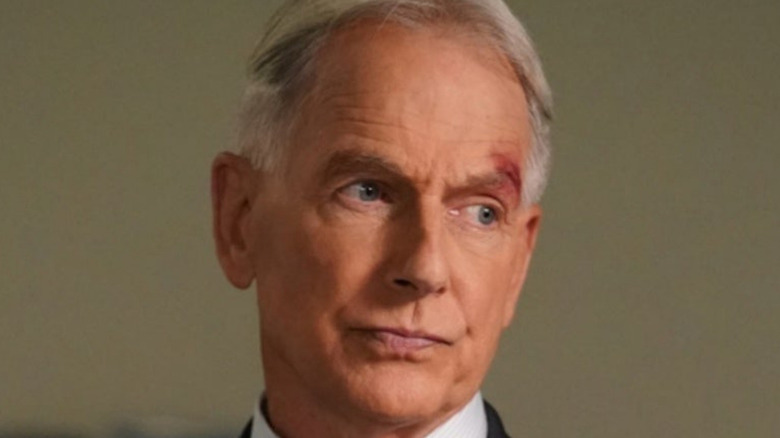 CBS
As the dedicated leader of the NCIS team, Leroy Jethro Gibbs (Mark Harmon) is on a surname-only name basis with almost everyone he knows. The taciturn leader of the crack team of investigators isn't known for being informal and rarely answers to his given names. Over the 18 seasons of "NCIS," the agents under Gibbs' command have only ever referred to him by his last name, and only a select few people can address him as either Leroy or Jethro and not run the risk of receiving the patented Gibbs death glare.
It's a small and select group of individuals who can use Gibbs' first and/or middle name, and to be given that measure of familiarity and comfort within the rock of the NCIS team is a rare badge of honor indeed. It takes someone especially close to the distant, stoic NCIS field leader to earn that trust. Here are the rare few who made the cut.
Gibbs' family and his ex-wives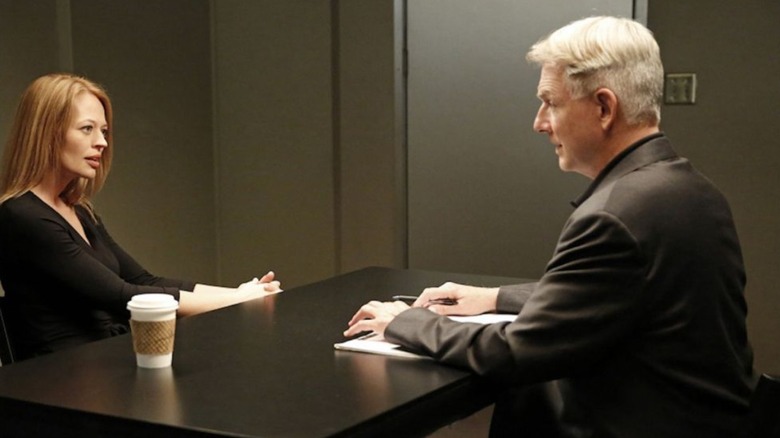 CBS
Naturally, Gibbs' late first wife Shannon (Darby Stanchfield) called him by his name, as did his many exes. Jenny Shepard (Lauren Holly), Diane Sterling (Melinda McGraw), Rebecca Chase (Jeri Ryan), Stephanie Flynn (Kathleen York), and Ellen Wallace (Erin Cummings) all refer to him as Jethro, as does Hollis Mann (Susanna Thompson) — an old flame from Gibbs' past. A few of them also refer to him as "Jay" or "LJ," as noted by multiple users in the "NCIS" subreddit. This speaks of Gibbs' desire to be closer to his romantic partners, even if he couldn't make the relationships last.
The only person who addresses Gibbs as Leroy was his father Jackson (Ralph Waite), who named his son after his best friend Leroy Jethro Moore (Billy Dee Williams). A pilot in the U.S. Air Force, Jackson's relationship with his son underwent its fair share of strain. Ultimately, the two mended fences and were close until Jackson died in Season 11's "Honor Thy Father." As a pilot during World War II, Jackson's life was spared by a German flier named Walter Beck. Jackson introduces Gibbs to Beck while he is on his deathbed in the Season 11 episode "Better Angels." He comforts Walter by telling him his act made Gibbs' birth possible and that his son had gone on to help a great many people and was the finest man he knew.
The sole exception to the rule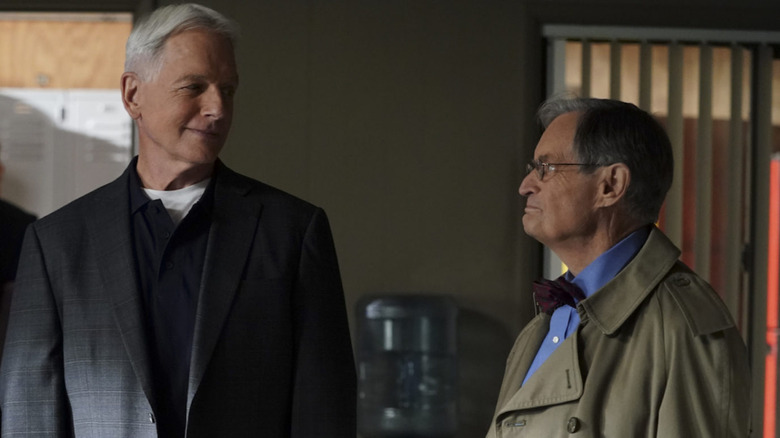 CBS
Among the NCIS team proper, only one person has permission to address Gibbs as Jethro: Dr. Donald "Ducky" Mallard (David McCallum) — Gibbs' longtime friend and former chief medical examiner of the government agency. The pair have known each other for 40 years, and their friendship has endured many trials. The ME offers comfort and counsel in equal measure as the duo deals with the worst that investigations into naval crimes can offer. While the other agents treat Gibbs with deference and are more than a little intimidated by their leader, Ducky is the one person who can speak to Gibbs on an even footing and offers him a sounding board when he requires one.
While Gibbs is a quiet and remote man, he's not entirely an island either. Those select few who can call him by his given name are a privileged circle — they're the people he dared to let in and have earned a place in his affections. For a man as reserved and distant as Gibbs can sometimes be, that is a rare privilege indeed.