What Happened To The Aerosmith Tour Van From American Pickers?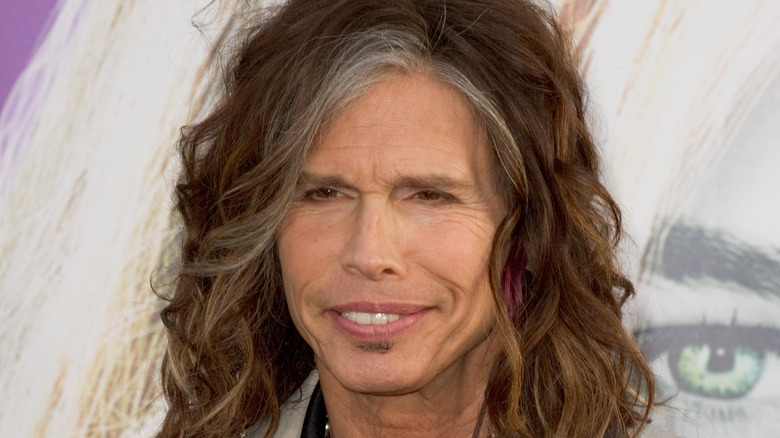 Christopher Halloran/Shutterstock
One of the most famous finds on History reality series "American Pickers" involved a very popular '70s rock band and a touring van previously thought to be lost. In Season 19, hosts Mike Wolfe and Frank Fritz discovered the van on a man's property in Chesterfield, Massachusetts. It turns out the van was used by New England band Aerosmith early in their career, and original member Ray Tabano helped confirm its authenticity (via Distractify). The "American Pickers" crew then bought the car and restored it as closely as possible to its original glory.
In the following season, Aerosmith themselves appeared on the show and were shown their iconic, newly restored former vehicle. The band members then reminisced about their days touring in the van and were happy to hear the driver-side door still made the same squeaky noise. Ultimately the van was one of the best finds ever for the whole "American Pickers" crew.
Fans of the reality series might be curious about where it wound up. Here's everything we know about what happened to the Aerosmith touring van after the show.
Aerosmith now owns the van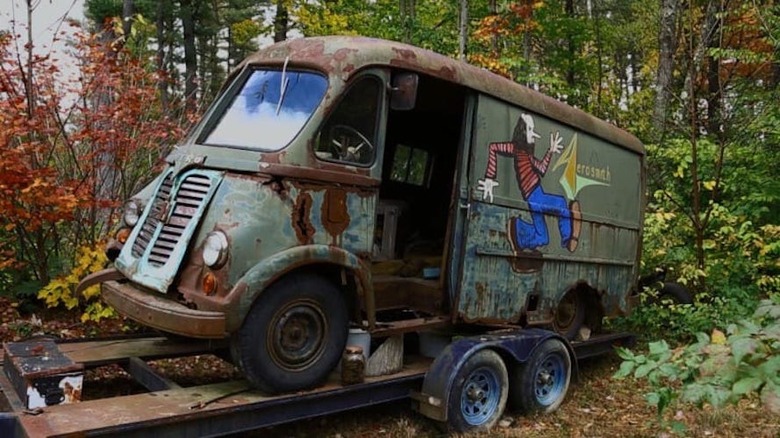 History
Aerosmith actually bought the van from the "American Pickers" crew, so the vehicle is officially in their possession now. This was a beautiful ending to a long journey, and the van is back in the hands of its original owners. The restored vehicle was displayed outside the Park Theater for quite some time, where the rock group held a Las Vegas residency (via Fox News). According to Aerosmith's official Facebook page, the residency came to a screeching halt due to the COVID-19 pandemic, and the van was packed up and taken away.
It's uncertain where the van is currently located, though we know that Aerosmith still owns the vehicle. Lead guitarist Joe Perry commented on "American Pickers" that he'd like the van to make its way into the Rock and Rock Hall of Fame in Cleveland, Ohio. The band may have started negotiating for precisely that to happen, or the van could simply be in storage somewhere until the pandemic ends. Whether Aerosmith can resume their residency again in the future remains to be seen, but we're just happy knowing that their tour van is back home.