The Surprising Marvel Characters Tony Leung Calls His Favorites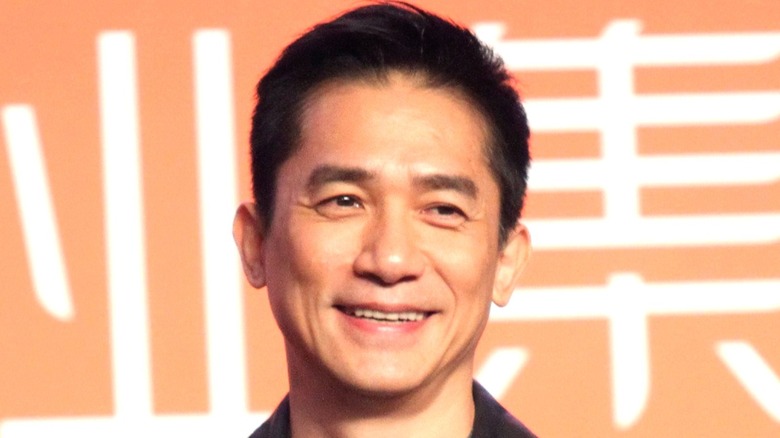 TPG/Getty Images
"Shang-Chi and The Legend of the Ten Rings" has smashed box office records and delighted audiences, with Marvel fans praising the film for its engaging origin story and incredible action sequences. Inspired by classic martial arts movies, the hand-to-hand combat in "Shang-Chi" is some of the best that has ever been shown in the MCU, and that's largely thanks to the work of Brad Allen. The fight choreographer, who sadly died while the Marvel film was in post-production, worked with none other than Jackie Chan on films like "Mr. Nice Guy," "Shanghai Noon," and "The Tuxedo."
Of course, a great choreographer needs performers who can carry out their moves — and "Shang-Chi" is full of actors who are incredibly gifted when it comes to action. Tony Leung, however, might be one of the best. In the film, the famed Hong Kong-born actor plays Wenwu, the villainous leader of the Ten Rings organization and Shang-Chi's (Simu Liu) father. Leung has had a long and illustrious film career, but "Shang-Chi" marks his MCU debut. 
In anticipation of the film's release, the acclaimed actor recently revealed what Marvel characters he thinks are the best.
Tony Leung's favorite Marvel characters may surprise MCU fans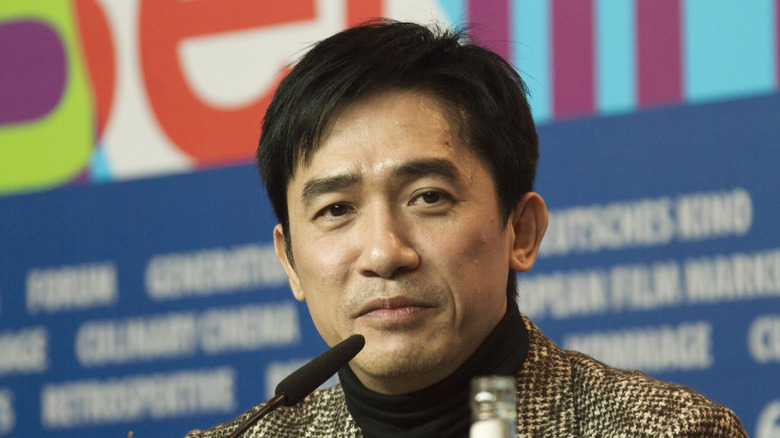 Denis Makarenko/Shutterstock
In a recent interview with Popcorn Movies TW, "Shang-Chi and the Legend of the Ten Rings" star Tony Leung opened up about his favorite Marvel movie characters. The actor revealed that his favorite MCU character is Iron Man (Robert Downey Jr.) — an interesting choice given that film audiences first met the Ten Rings in 2008's "Iron Man." In the comics, the Mandarin was also one of Iron Man's greatest foes, but audiences never got to see the two face off on-screen. However, despite the infamous Mandarin fake-out in "Iron Man 3," "Shang-Chi" still has some strong connections to the solo "Iron Man" films.
Leung also mentioned his love for Deadpool (Ryan Reynolds), who will be making his MCU debut in the next few years, thanks to Disney's acquisition of Fox. The lovable, foul-mouthed Wade Wilson has no connection to the characters or story of "Shang-Chi," but the character is beloved by many fans, including Leung.
For his part, Leung's future in the MCU remains uncertain following the events of "Shang-Chi." That said, regardless of whether he'll appear again on-screen as Wenwu, audiences will still be able to continue enjoying his incredible performance as the character during their many inevitable rewatches of the film.