The Ending Of Hotel Del Luna Explained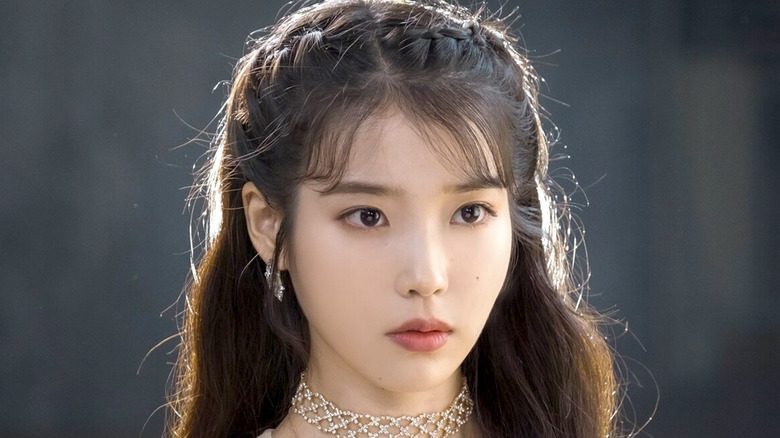 tvN
Korean dramas, also known simply as K-dramas, are growing in popularity internationally, and Netflix has quickly become the place to go to watch the best dramas from over the years. Along with that, there have been many great new shows co-produced by the streaming platform, with some hit Netflix K-dramas being the mob drama "Vincenzo" and the romcom series "Crash Landing on You." Recently, Netflix also surprised K-drama fans by hosting one of the most popular K-dramas from the past few years, "Hotel del Luna." 
Originally airing in 2019, "Hotel del Luna" stars Lee Ji-eun, mainly known by her stage name IU, as Jang Man-wol, the owner of Hotel del Luna, a guest house for ghosts and souls who have unfinished business or must atone for past sins before passing over. Having run the hotel for over 1,000 years, Man-wol has been cursed ever since she committed a horrible sin to run the hotel until her heart finally changes. Then comes along Gu Chan-sung, played by Yeo Jin-goo, a human whose father made a deal with Man-wol, resulting in Chan-sung becoming the manager of the hotel and helping all the ghosts there overcome their issues and pass on to the afterlife. Throughout their time together, Man-wol and Chan-sung grow close, with Man-wol warming and becoming a better person thanks to her love for the new manager. 
The popular K-drama "Hotel del Luna" only has one season and 16 episodes, portraying a complete story of Man-wol and Chan-sung's journey together. At the end of the season, Man-wol must make a decision between staying on as owner to live out Chan-sung's lifetime with him, or finally passing on to the afterlife. What does she decide? Here's the ending of "Hotel del Luna" explained. 
Chan-sung sends Man-wol off to the afterlife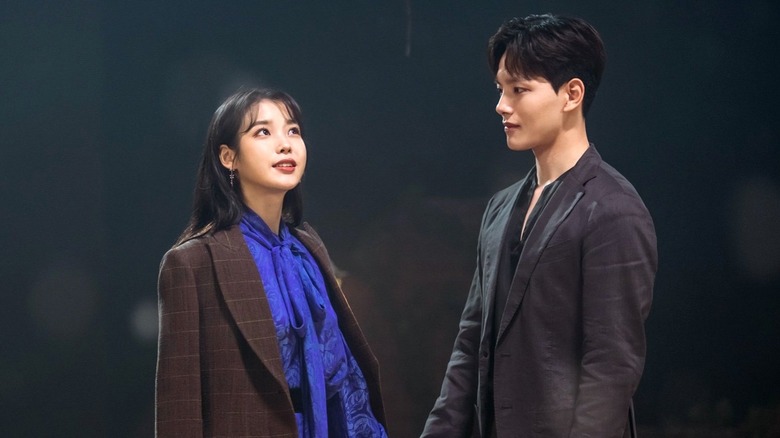 tvN
Although Man-wol is given the opportunity to stay at the hotel with Chan-sung by drinking moon flower wine, he asks her not to, and she listens. Because of his position as the only human on staff at Hotel del Luna, it is Chan-sung's responsibility to guide all of the ghosts over to the afterlife — and that includes Man-wol. Once it's decided that she will not stay on at the hotel, the two have a bittersweet night as they spend their last moments together. Man-wol doesn't even know whether she will go to Heaven or not, but she hopes that she's learned and done enough to make up for past sins. 
When it comes time to finally say goodbye, the show reveals that the couple did actually cross paths once in a past life, with Chan-sung planting the seed of thought that would lead Man-wol to the hotel in the first place, allowing their relationship to come full circle. In the present, Man-wol and Chan-sung must separate, promising to be reunited in a future life, as Man-wol walks confidently away to her fate. While this ending seems inevitable, many fans hoped that the two would end up happy together somehow. But even from the start of "Hotel del Luna," Chan-sung's role is clear. He must help all of the ghosts move on, including his love Man-wol. 
A new manager takes over the hotel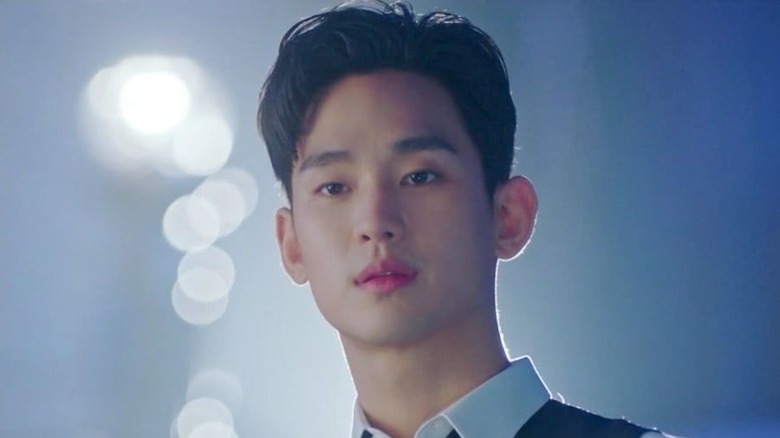 tvN
With Man-wol no longer running Hotel del Luna, the place is in need of a new manager. Luckily, one quickly steps in, and for longtime fans of K-dramas, he is a familiar face. The final episode of "Hotel del Luna" features a major cameo, with actor Kim Soo-hyun playing the unnamed new manager. One of the most popular actors in Korea right now, Kim appeared in past dramas "My Love from the Star" and "The Producers," the latter of which he starred alongside IU. After his cameo in "Hotel del Luna," Kim went on to star in the Netflix Original Korean drama "It's Okay to Not Be Okay." 
In "Hotel del Luna," Kim's character is chosen by the deity Mago to take over after Man-wol, and he renames the establishment Hotel Blue Moon. Like Man-wol, he likely has some unfinished business on Earth, but the finale gives no further information about a possible backstory for the character. It can be assumed that Chan-sung does not stay on at the hotel after Man-wol departs — although he does keep the ability to see and interact with ghosts — so it's up to your imagination whether or not Chan-sung and the new manager meet. After the finale aired, many fans of the series hoped that Kim would lead a second season, but it unfortunately doesn't look like this will be happening, at least not anytime soon. 
Do Man-wol and Chan-sung find each other again?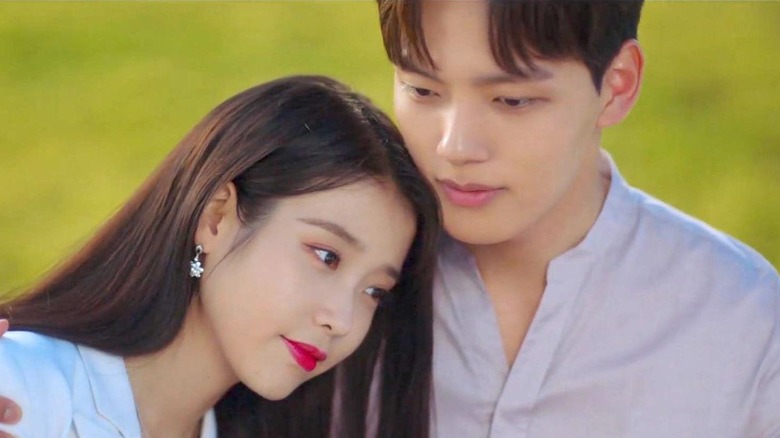 tvN
In an epilogue of sorts at the end of "Hotel del Luna," there is a scene that shows Chan-sung and Man-wol reuniting in a park, but it's unclear whether this is his imagination or a real memory from their next life. While it's left open to interpretation, the writers of "Hotel del Luna," the Hong sisters, spoke a bit about what they intended the final scenes to mean. In an interview with Soompi, the writers explained that "since Jang Man-wol is dead and Gu Chan-sung is alive, it was impossible for them to be together in that lifetime, unless unnecessarily forced." They always intended to have Man-wol move on, leaving Chan-sung behind, but that doesn't mean that their love is necessarily over.
Directly addressing the scene in which Man-wol and Chan-sung meet again, the writers explained that they see this as Chan-sung imagining the ideal possible future. The Hong sisters said that the scene "shows that though [Chan-sung] may not know how much later it is, or what lifetime they are in, he hopes for all of the ghosts to be reborn so they can meet and love one another all over again." So once viewers finish Season 1 of "Hotel del Luna," it really is up to them to imagine whether or not Man-wol and Chan-sung come together again after being reincarnated. While it's almost certain that the supernatural romance K-drama will not be returning for Season 2, the open-ended finale allows the story to continue on in fans' imagination.