The Most Expensive Find On American Pickers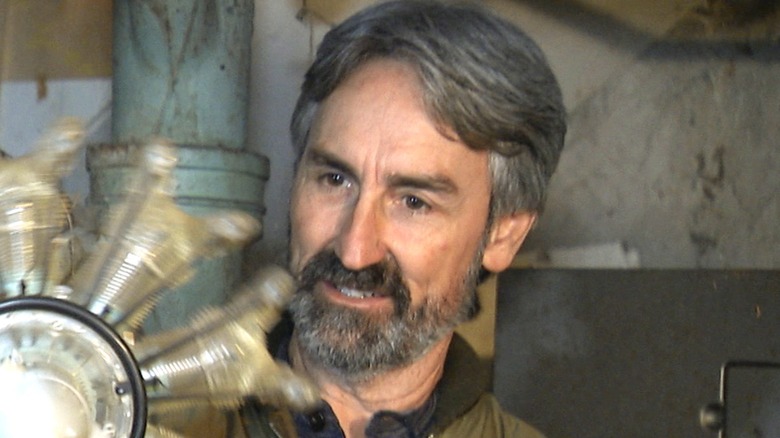 History
History and our understanding of it are made up of a handful of important elements. People, conflicts, stories, and the like are touted as some of the essentials when it comes to analyzing the evolution of our world, but one would be remiss not to highlight the relevance of physical stuff in the historical conversation. From weapons designed to wage war to inventions that make working just a bit easier, humanity has created innumerable artifacts as the centuries have gone by. Naturally, these trinkets are rendered obsolete at some point or replaced by a superior model, but what becomes of them then?
That's where the "American Pickers" crew steps in, having spent the past decade and then some exploring the United States for all-things antique, collectible, and more. Hosts Mike Wolfe, Danielle Colby, and formerly Frank Fritz have traveled from sea to shining sea to pay top dollar for items worthy of filling out their Antique Archaeology stores — sifting through countless garages, front yards, storage units, and even private collections. Once they pull out a one-of-a-kind find, they don't hesitate to crack open their collective checkbook, haggling with owners to get the most bang for their buck.
"American Pickers" has showcased some truly incredible buys throughout its television run, but the enormous price tag attached to one in particular stands head and shoulders above the rest.
The Pickers paid a pretty penny for a few classic motorcycles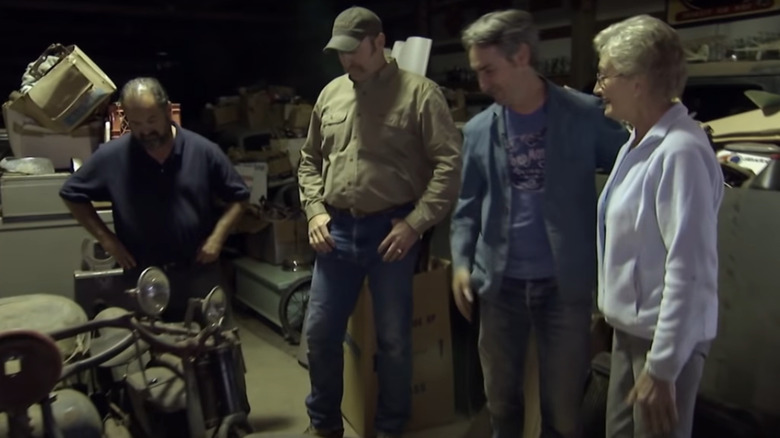 History/YouTube
The most expensive purchase on "American Pickers" came on the appropriately-titled debut episode of Season 17, "The $90,000 Question." As recalled by The Outsider, Mike Wolfe and Frank Fritz visited an old barn house that the seller's late father packed with his remarkable motorcycle collection. While the majority of them were nothing more than worn-out bikes that weren't worth much, the Pickers' fortunes changed once they came across one from the 1920s. It wasn't just any old bike, though, but one produced by the short-lived Ace Motor Corporation.
The bike's age combined with its rarity made it a must-have for Wolfe and Fritz, although it needed extensive repairs if it ever wanted to see the road again. They paid roughly $45,000 for it alone, tossing in the rest of the collection with it to sweeten the deal. The additional bikes drove their final bill up to $90,000, making this haul their priciest to date. At the time of this writing, four years have passed since "The $90,000 Question" aired on History, and so far, not a single find has come close to surpassing the $90,000 mark.
As the years wear on and more people step forward with pieces of Americana to sell, surely someday the "American Pickers" team will make an even more staggering deal than the one detailed above. However, for the time being, $90,000 is the number to beat.