Why Xialing From Shang-Chi Looks So Familiar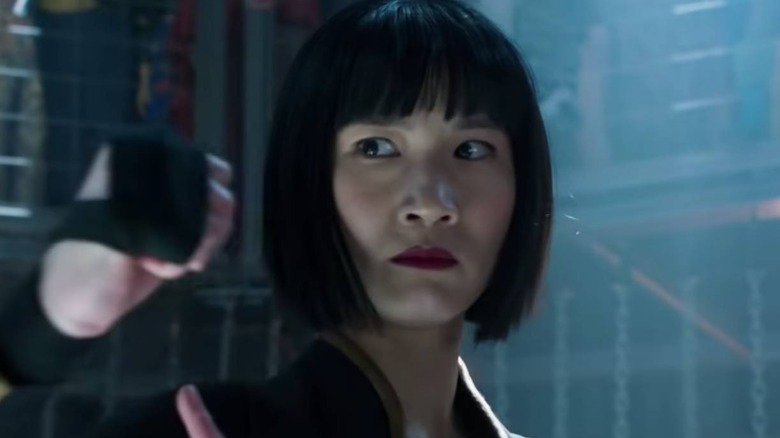 Marvel Studios/Disney
"Shang-Chi and the Legend of the Ten Rings" officially brings new heroes, villains, and companions into the Marvel Cinematic Universe. While the titular martial artist will likely receive the lion's share of attention moving forward, there are plenty of other characters introduced in the film who could play prominent roles moving forward in the MCU. A lot of characters impress, but few make as much of a lasting impression as Shang-Chi's estranged sister, Xu Xialing, as played by Meng'er Zhang.
As the sister of Shang-Chi and daughter of the Mandarin (Tony Leung), she often finds herself between rocks and hard places as she attempts to find her place within the changing dynamics of the world. She has a cold exterior, but deep down, you can tell there's a good person underneath her complex exposure, making her a delight to watch throughout the film. The character's played to perfection by Meng'er Zhang, and with such talent, you'd expect her to have a lengthy resume. But the truth is that "Shang-Chi and the Legend of the Ten Rings" is her first film role ever. She doesn't even have any TV credits to her name, but one thing's clear after seeing her in the Marvel film: Big things are in store for the talented actress.
Meng'er Zhang has a theatre background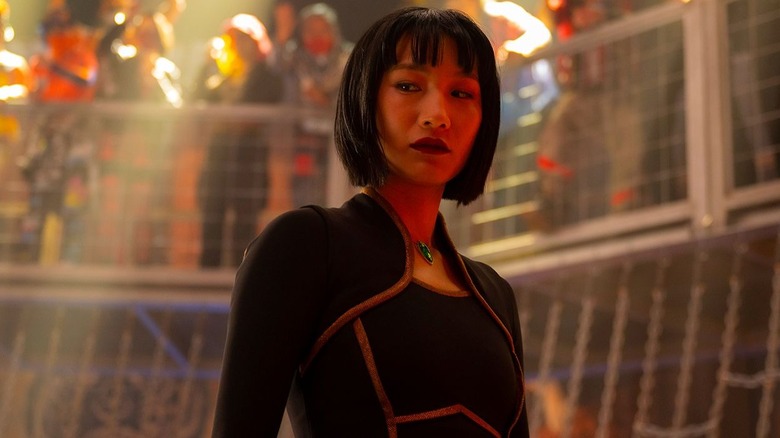 Marvel Studios/Disney
Looking at her background, it appears Meng'er Zhang was destined for a life of performance. Vogue chronicles the actress's background, which involved having an actor and a stage designer as parents. She chose to follow the former path as she began working in theatrical productions around Nanjing and Shanghai, China. She went international to hone her skills further, studying acting at London's East 15 Acting School as well as the Russian Institute of Theatre.
Even more amazing is that she had no idea she was auditioning for a Marvel movie when she sent in her audition tape. As she told Looper in an exclusive interview, "I sent my self-tapes without knowing anything. And when I got a call back and when they flew me to do a screencast with Simu, I found out while I was auditioning for 'Shang-Chi.'" This entailed learning how to perform martial arts, which she admits she didn't have a ton of knowledge on prior to filming. But she got the hang of it quickly thanks to months of training to where if you watch the movie now, you'd assume she'd practiced her entire life.
With "Shang-Chi and the Legend of the Ten Rings" in theaters now, the sky's the limit for Meng'er Zhang. It's incredibly exciting to think of where the young actress may pop up next.