The Untold Truth Of Shang-Chi's Ta-Lo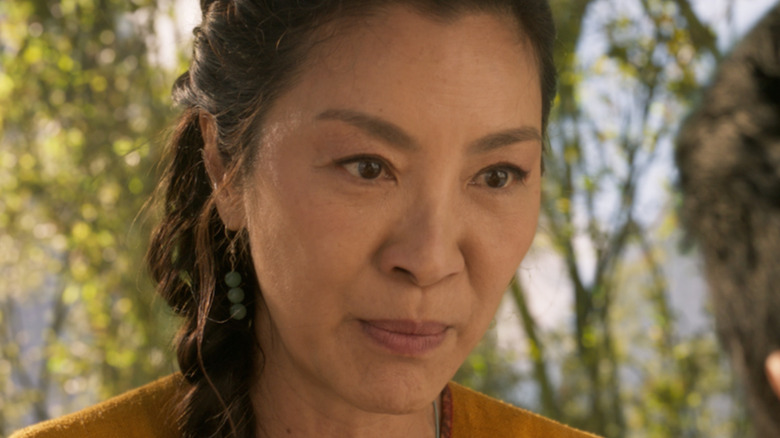 Marvel Studios/Disney
Contains spoilers for "Shang-Chi and the Legend of the Ten Rings."
In doing its best to make up for an unexpectedly disappointing 2020, Marvel Studios is firing on all cylinders as of late. Disney+ has become a hotbed for Marvel Cinematic Universe additions, with the likes of "WandaVision" and "What If...?" taking the world by storm, and trailers for "Eternals" and "Spider-Man: No Way Home" have gripped the social media world. At the same time, the studio hasn't quite let go of its true bread and butter: the movies. "Black Widow" impressed moviegoers in July 2021, and "Shang-Chi and the Legend of the Ten Rings" appears to be following suit in September.
Serving as the grand introduction for the titular Marvel hero (played by Simu Liu of "Kim's Convenience" fame), "Shang-Chi" tells the tale of a family in distress. His father, the immortal warlord Wenwu (Tony Leung), is dead-set on rescuing his supposedly imprisoned wife, and he doesn't care who he and the Ten Rings organization have to mow down to do it. That includes both Shang-Chi and his sister, Xialing (Meng'er Zhang), but in reality, his crusade is based on a lie. Pretending to be his late wife, dark forces beckon him to the mysterious Ta-Lo — her homeland where he truly believes she was taken.
Ta-Lo is a new locale for the MCU, but it's hardly unfamiliar to seasoned readers of Marvel Comics. Here's the truth about this tranquil and nigh-unreachable haven.
Ta-Lo isn't a frequently visited Marvel location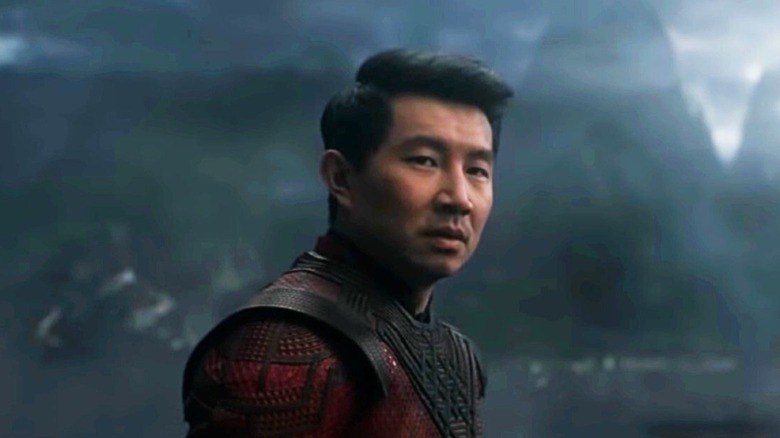 Marvel Studios/Disney
When thinking of the mystical, imaginative worlds that reside in the Marvel canon, the likes of Asgard and Wakanda surely spring to mind immediately. Ta-Lo isn't exactly a common example, given that it only popped up in print a handful of times before really going mainstream via "Shang-Chi and the Legend of the Ten Rings." Introduced back in 1980 for "Thor" #301, it's described as a small pocket dimension and one of the God Realms, seeing as it's the home of a race known as the Xian — also recognized as the Taoist Gods.
Of course, Daluo Tian, or "The Great Canopy of Heaven," is home to a host of mythical creatures as well. That includes the Fenghuang, Haetae, Pixiu, and in the MCU's case, Dijiang, like the lovable Morris. When it comes to accessing Ta-Lo in the source material, it's reached through interdimensional nexuses located at each of the Five Great Mountains: Hua Shan, Nan Heng Shan, Tai Shan, Bei Heng Shan, and Song Shan. As we see in the MCU's "Shang-Chi," this is changed to an ever-shifting tree maze that's nearly impossible to navigate.
Blood was shed on its sacred ground, but much of Ta-Lo and its people were left standing by the time the credits rolled on "Shang-Chi and the Legend of the Ten Rings." Hopefully, we'll get to learn more about this largely unexplored dimension and strengthen its connections to its comic book counterpart as its corner of the MCU continues to expand.