The Cringe Comedy Hidden Gem You Can Stream On HBO Max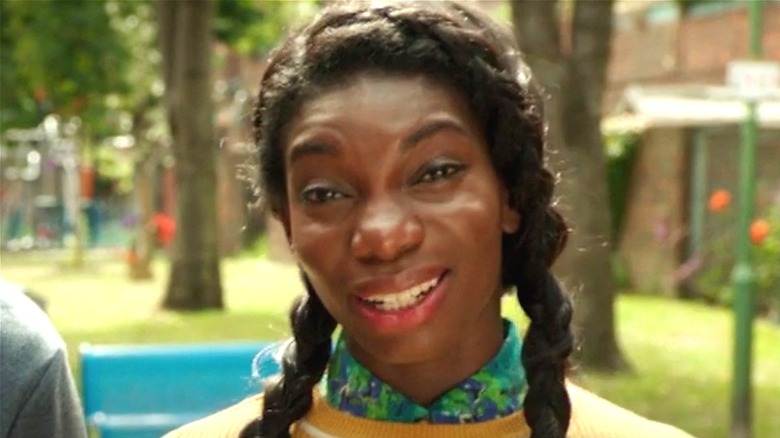 HBO
If you're looking for irreverent humor, then you should look no further than one of the many cringe comedies that have become popular in recent years. There are some amazing shows of this sub-genre out there — from NBC's "The Office" to Hulu's "Pen15" to Comedy Central's "Nathan For You," they all make the most socially awkward situations into hilarious, laugh out loud TV.
One of the best cringe comedies of recent years is one you may not have even heard of — and it was created and written by none other than rising star Michaela Coel. Coel recently rose to prominence with her 2020 HBO drama, "I May Destroy You." That series — which she created, wrote, starred in and co-directed — earned Coel a mass of award nominations, including several Emmy nods. She'll next be seen in the highly anticipated sequel to the MCU's "Black Panther" in 2022 (per Variety).
But before bringing "I May Destroy You" to HBO Max, she also created and starred in a cringe comedy called "Chewing Gum." That series was praised by critics, but still managed to fly under the radar, so it may still be fresh content for Coel fans to check out — and luckily, both of its seasons are available to watch now on HBO Max. Here's why "Chewing Gum" is worth checking out.
Chewing Gum is a hilarious watch led by a talented Coel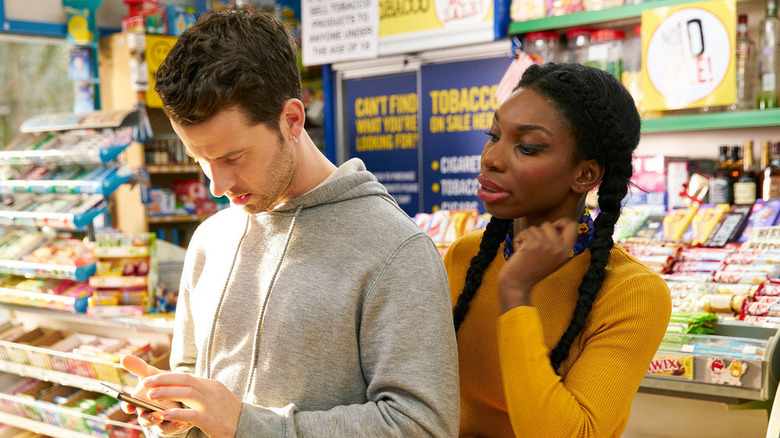 HBO
"Chewing Gum," which is based on Michaela Coel's 2012 play titled "Chewing Gum Dreams" (because, along with all of her other talents and credits, Coel is also a playwright), is set in London and focuses on the life of 24-year-old shop assistant Tracey Gordon (Coel). Tracey is devoutly religious and a virgin — until she decides that it's time to lose her virginity to her boyfriend of six years, Ronald (John MacMillan). Of course, her attraction to street poet Connor (Robert Lonsdale) complicates her plan.
Judging by the show's perfect 100% Tomatometer rating on Rotten Tomatoes, it's safe to say that "Chewing Gum" was adored by critics. In fact, the Guardian even compared Coel to one of the most beloved comedians of all time, writing, "Michaela Coel's incredible timing, warmth and gift for physical comedy basically make her, in my eyes, the second coming of Lucille Ball[.]"
Meanwhile, The New Republic called the show "one of the sharpest social commentaries on television right now." The rave review continued, "Chewing Gum throws its punches and gets its laughs by taking antic situations to their extreme." Vanity Fair also had nothing but praise for the comedy, writing, "For those two seasons, Chewing Gum was one of the rare modern comedies to revolve around Black women simply existing, instead of stuffing them into stereotypical extremes. It also operated as light, yet razor-sharp social commentary on class."
Basically, "Chewing Gum" is smart, funny, unique and utterly compelling. If you're convinced and want to check out Coel's comedy, then you can find both of its seasons on HBO Max to stream.