The Underrated Martin Lawrence Comedy That Has Netflix Subscribers Howling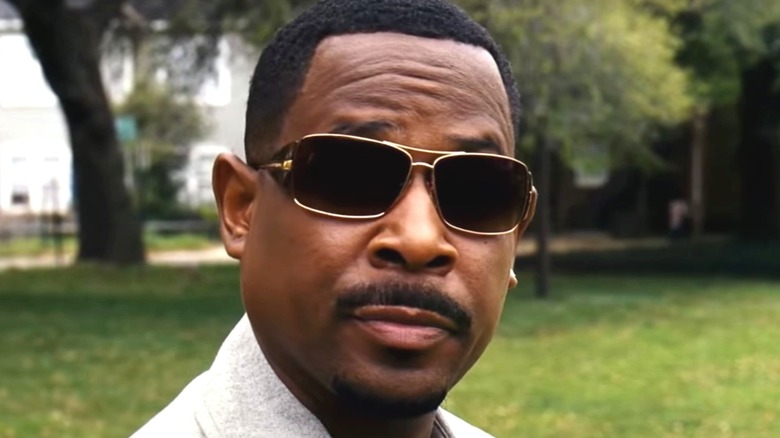 Universal Pictures
Martin Lawrence has starred in some big comedy hits over the years, including the "Bad Boys" franchise, "Big Momma's House," and "Blue Streak." Even if they had plenty of big laughs, not all of his movies were big box office hits. Arguably his most underrated comedy is "Welcome Home Roscoe Jenkins," which was released in 2008. Writer-director Malcolm D. Lee blames its box office underperformance on its title, according to California Sunday Magazine.
"Roscoe Jenkins" may not have been a box office hit in 2008, but it's a movie people watched over and over again on cable and on DVD. It's being rediscovered on Netflix, where it's currently #4 on the streaming service's Daily Top 10 movies chart and #7 overall. Netflix subscribers are enjoying the movie's slapstick gags and impressive ensemble cast.
"Welcome Home Roscoe Jenkins" tells the story of the title character, who became a very successful talk show host but turned his back on his family and the small Southern town where he came from in the process. He goes by Dr. R.J. Stephens instead of his down-home given name, despite not even being a real doctor. He's engaged to Bianca Kittles (Joy Bryant), a former "Survivor" winner, who's as competitive as she is beautiful.
He takes Bianca home to meet his family, going home for the first time in nine years. His old resentments against his family immediately come back up, and he gets humiliated over and over again as he clashes with his father, his siblings, and his cousins. But eventually, with the help of his son, who's proud to be a Jenkins, he remembers who he really is.
Welcome Home Roscoe Jenkins is highly rewatchable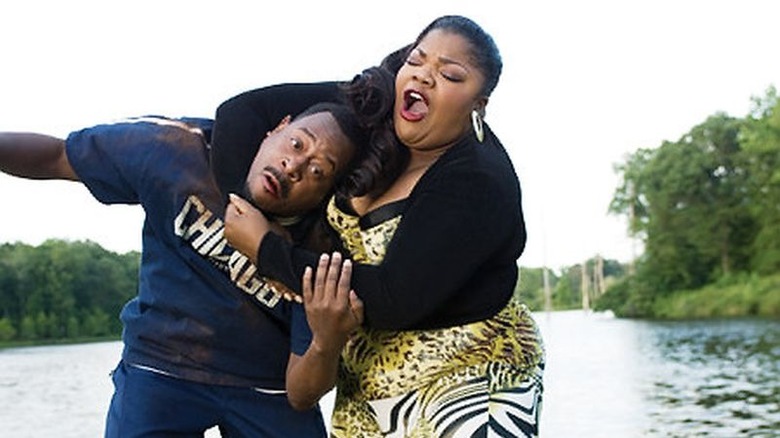 Universal Pictures
Martin Lawrence leads a stacked ensemble cast that includes Mike Epps as Roscoe's scheming cousin Reggie, Cedric the Entertainer as his cousin/nemesis Clyde, who's dating Roscoe's ex Lucinda (Nicole Ari Parker), Mo'Nique as Roscoe's bullying sister Betty, the late Michael Clarke Duncan as his tough brother Otis, and the legendary James Earl Jones as his father, Roscoe Sr.
Comedy fans on Twitter are thrilled to be watching "Roscoe Jenkins" again. "'Welcome Home Roscoe Jenkins' is the funniest I done watch that movie twice since it been on Netflix & guess wa? I bouta watch em again now," tweeted @__marab.
"Yo did anybody watch Welcome Home, Roscoe Jenkins in the theater? Cause this s— is underrated," @Nosakhare tweeted. "Like I gladly enjoy this s— now as opposed to 2008. Whole cast was funny as f—! Every rewatching still got me dying."
According to people who haven't seen it before, it's not just funny through the lens of nostalgia. "It's my 1st time watching welcome home Roscoe Jenkins and I'm crying," @trickyWayy tweeted.
They don't make 'em like they used to, according to @StoneyHustle2Gz. "Need more movies like Welcome Home Roscoe jenkins," he tweeted.