The Latest Blade Director Opens Up About The Pressures Of Rebooting The Property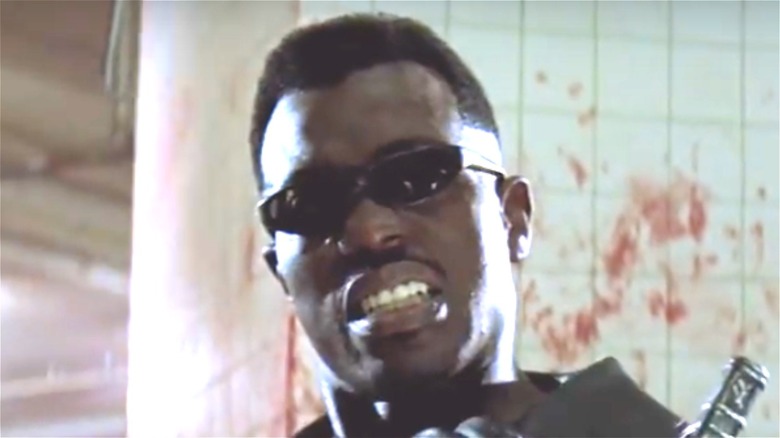 New Line Cinema
Would you like to take a look into the MCU's distant future? Yes, it's that magical time once more — "Blade" time.
Blade, the character who originally ushered the world of Marvel to the hallowed halls of the big screen, is coming back at some point. The franchise originally starred Mr. "Passenger 57" himself, Wesley Snipes, and also featured a sequel directed by Guillermo del Toro. We know filming is happening in 2022, so maybe we'll see the film the following year, but, Olympic-level long-distance waiting aside, Blade fans are ravenous.
And why shouldn't they be ravenous? If you bring Mahershala Ali out onto a stage and say "new Blade, who dis," people are going to want to know more. We haven't heard much about the (half) vampire project, but we did hear not too long ago that the new "Blade" MCU film will be directed by Bassam Tariq. The young director's latest film, the Riz Ahmed starring "Mogul Mowgli," hits theaters on September 3, and while Tariq is out there doing promotional work for the film, he's also opening up about "Blade."
While speaking with The Playlist Podcast Network, Tariq dropped what is probably the most important piece of information: "First of all, I can confirm that I am directing Blade," he says. "Marvel is letting me do that." But obviously Tariq had more to say than that.
Imposter Syndrome and the Blade canon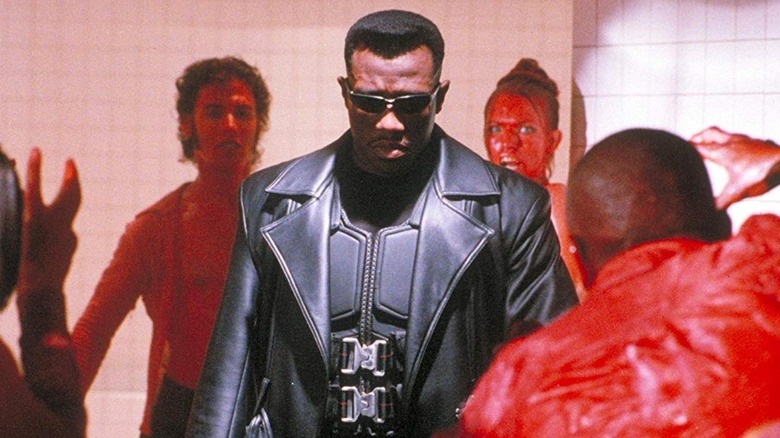 New Line Cinema
Whether or not you think superhero movies are capital "A" art or not, they are extremely high profile gigs. If you're a young director like Bassam Tariq who only has one feature-length, non-documentary film under your belt, it's a huge moment and opportunity.
"Just to be very honest, I'm honored, and it's a privilege," says Tariq. "I'm here in service of Staci Osei-Kuffour, who is the incredible writer that's writing the film. She wrote on 'Watchmen,' she wrote also 'Pen15' and 'Power' and 'The Morning Show;' she's just a phenomenal presence and a juggernaut in her own right. And Mahershala! For me, it's really working in their service, and I think that's how I'm trying to take it day by day because, to think of anything more is tough."
Tariq also talked a lot about how the "Imposter syndrome is real" for him and how he's spent time asking himself, "What am I doing here?" and "Oh my god, is this the day where something happens? Where I get found out as a fraud?"
Tariq was also asked if this "Blade" movie is a horror film or if there's anything else he can reveal. "What I can tease about it is that we care about character, it's very important for me, and character is something that...I don't think of genre, I think of character, and where our character has to go is gonna be really important," he explained of the film's direction. "What's so great is it's not as boxed in as I think people imagine it to be, which I thought it was. But it's quite exciting. And I think the reality is there no 'Blade' canon. If you ever read the comics, they're always changing."
Production for "Blade" begins in 2022.