Where Is Tammy Slaton From 1000-Lb Sisters Now?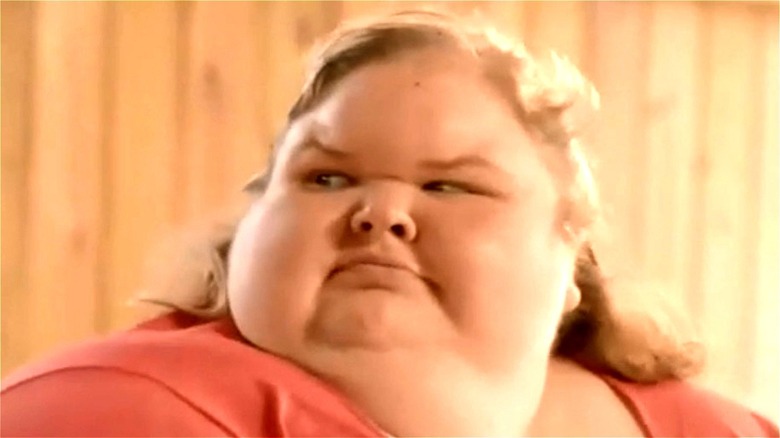 TLC
The Slaton sisters have gained a strong and loyal following on social media thanks to their exploits, as broadcast on their TLC reality show, "1000-lb Sisters." While Amy Slaton has shown progress in her weight loss journey, eventually qualifying for bariatric surgery, Tammy has frustrated fans and viewers. For every pound that Amy has lost, they complain, Tammy has seemingly gained. The end result is that Tammy failed to qualify for weight loss surgery during the first and second seasons of the show. 
The third season of "1000-lb Sisters" is on the horizon, and will likely begin filming soon. But fans of Tammy might be wondering what she's been up to in the interval between seasons. After contracting and surviving COVID-19 — an event that was documented during Season 2 of "1000-lb Sisters" — Tammy's colorful and busy social life has raised eyebrows and drawn eyeballs to her social media. Where is she now?
Tammy is still an Instagram mainstay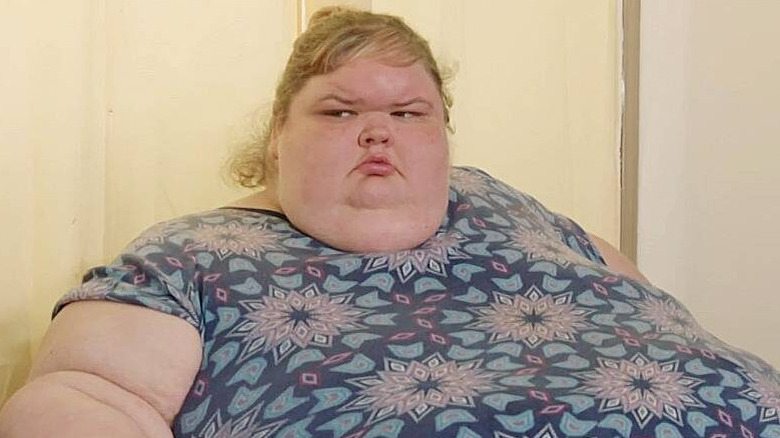 TLC
No, Tammy Slaton is not dead, contrary to rumors which spread across the internet in late August of 2021. The whispers seem to be a reaction to several pictures Tammy posted of herself wearing supplemental oxygen tubes in mid-August. She'd stopped wearing them in several late July selfies after first using them from late fall 2020 onward in the wake of her COVID-19 diagnosis. Fans were already worried after Tammy cleared out her entire Instagram account in late July, then posted pictures of herself vaping, which were soon deleted. 
The tempest ultimately amounted to nothing — Slaton simply began posting selfies again and resumed wearing oxygen in pictures she posted to her account by mid-August. She promptly shot down those death rumors by posting several selfies to her Instagram account, thereby confirming that she's hasn't shuffled off the mortal coil.
Aside from keeping her Instagram account updated, Tammy apparently went through a brief relationship with TikTok user Phillip Redmond, otherwise known as "Thebbwking." According to Metro, the two of them dated after Tammy's breakup with Jerry Sykes, whom she split from after discovering he was a married man. The latter breakup was chronicled during Season 2 of "1000-lb Sisters." She broke up with Redmond sometime in the summer of 2021.