The Doom Patrol Season 3 Trailer Has Fans Going Nuts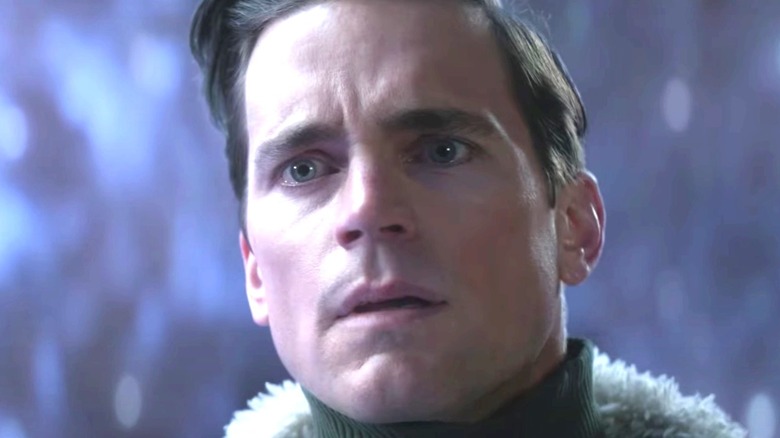 HBO Max
The wait for Season 3 of "Doom Patrol" is getting shorter, and today marks the first time we've seen an official extended preview. HBO confirmed the release date of September 23 as the premiere for the third season via the show's new trailer, which dropped today. In less than three minutes, they gave us a big glimpse at what's in store for  and already fans are very excited. Season 3, which is set to debut exclusively on HBO Max, will feature all of the original cast returning as well as some new faces. 
First and foremost is the introduction of the Doom Patrol's arch enemy, the Brotherhood of Evil, a sinister group of supervillains led by the Brain. In the trailer, we can see the Brain himself and Monsieur Mallah, the Brain's ape sidekick. Also shown is Madame Rouge, played by Michelle Gomez. No word yet on what other members of the the Brotherhood of Evil will be appearing, but there's still an entire season ahead of us, which will likely hold more than a few surprises for DC diehards.  
We already know that the Sisterhood of Dada will arrive to cause trouble for the Doom Patrol, but what do fans think of this latest trailer? Let's just say they're hyped.
This might be DC's most underrated property
As we type this article, the reaction for this trailer for "Doom Patrol" Season 3 is overwhelmingly positive. Fans commenting on HBO's YouTube post of the trailer are as excited as ever, with Nada Dwella proclaiming, "The chaotic energy they radiate this season is stronger than the previous two and I AM HERE FOR IT," capping their post with two crying emojis and a shooting star. With the atmosphere emanating from the trailer and a unique visual presentation not seen in many of the darker DC properties, we fully agree that the energy is palpable. 
Aaron Southan takes it a step further: "This show Is legit one of the best things DC has done recently. Yet still hasn't got the attention it deserves." Although "Doom Patrol" has been nominated for several awards, including an Emmy for Outstanding Stunt Coordination, it's hard to argue that it doesn't share the same spotlight given to bigger releases like the Snyder Cut of "Justice League" or Robert Pattinson's turn as Bruce Wayne in "The Batman."
The excitement isn't stopping with YouTube. The official Twitter account for "Doom Patrol" also showed off the trailer, and @KylerJohnson213 could not contain their excitement, replying, "The Brotherhood of Evil is making an official appeareance [sic]? With a talking Gorilla?? THE talking Gorilla Mr. Nobody was replaced with??? Sign me up for Season 3 now boi!" The official accounts for DC Comics and DC Titans also gave their endorsements, ensuring that this is a season we can't miss.