The Cast Of Doom Patrol Season 3 Is Expanding In A Major Way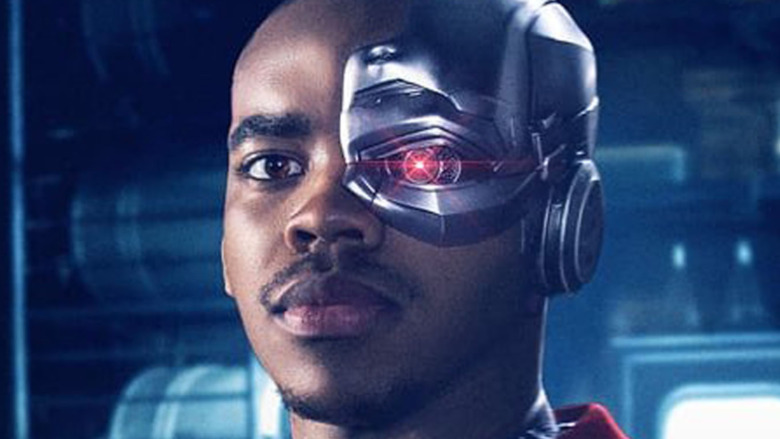 HBO Max
HBO Max's "Doom Patrol" is currently in production on its third season, and although a premiere date hasn't yet been announced, most likely it will drop sometime during Fall 2021. But for now, HBO has announced five big new additions to the Season 3 cast. Even better, it's announced which characters they'll be playing, which is great news for DC fan-folks.
If you're not familiar with "Doom Patrol," it's one of the darker superhero stories in either the DC or Marvel universes. The Doom Patrol is a team of superheroes who all gained their powers from traumatic events and currently struggle with PTSD. On the TV series, members include its leader the Chief, Elasti-girl, Crazy Jane, Negative Man, Robotman, and the team's newest member, Cyborg, whom you might have also seen in "Zack Snyder's Justice League," (although this Cyborg is played by Joivan Wade).
The Doom Patrol made their DC Comics debut in 1963 and have been a regular fixture in DC since then. The TV series mostly follows the stories and characters established in the comics. In other words, it's a weird, weird show. 
Here are all the new faces in "Doom Patrol" Season 3 and whom they'll be playing.
The Doom Patrol just found their new enemies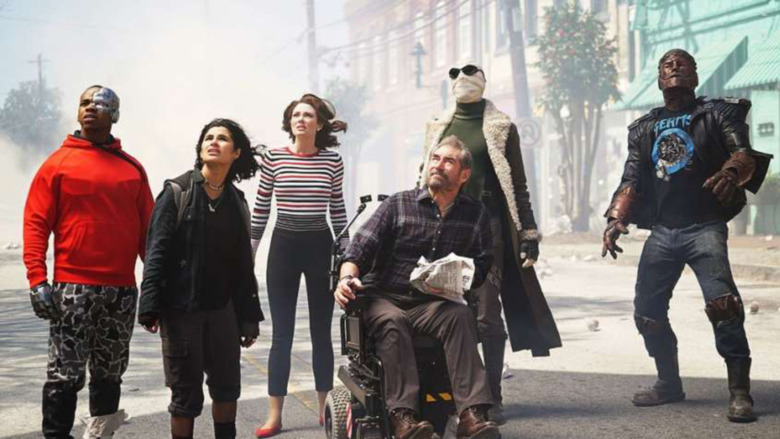 HBO Max
As reported by Deadline, five cast members will be joining the third season. They're all members of the Sisterhood of Dada, a supervillain team created by Season 2's big bad, Mr. Nobody. They're the traditional enemies of the Doom Patrol, and in the comics, they were called "The Brotherhood of Dada."
The first up is Micah Joe Parker. He'll be playing Agent !, who was also known as Malcolm in the comics. Agent ! actually comes from the second iteration of the Brotherhood of Dada. His main ability is to blend into crowds, making him impossible to spot. The "Doom Patrol" press release describes the character as "a quiet, sensitive and thoughtful soul who would often rather be invisible than face this unforgiving world."
Wynn Everett will be playing The Fog. In the comics, The Fog could transform into a smoky cloud that traps people's consciousnesses permanently. Miles Mussenden will be playing Frenzy, another original member who can turn himself into a cyclone. Anita Kalathara will be Sleepwalk. In the comics, she has superpowers like strength and endurance, but they can only be activated when she's asleep. The show version sounds a little different. Here, she's described as a party animal who rages when she's woken up.
Finally, Gina Hiraizumi will be The Quiz, "an enigmatic germaphobe whose crippling phobias mask awe-inspiring powers." The comics version is even wackier. That iteration of The Quiz was a germaphobe who had access to quite a few superpowers, but only when her teammates forgot about them.
It sounds like the Sisterhood of Dada will be quite different than their comics counterparts — they even have a different name. But it also sounds like they'll be bringing plenty of the weirdness "Doom Patrol" is known for.