The Best Episode Of Locke & Key According To IMDB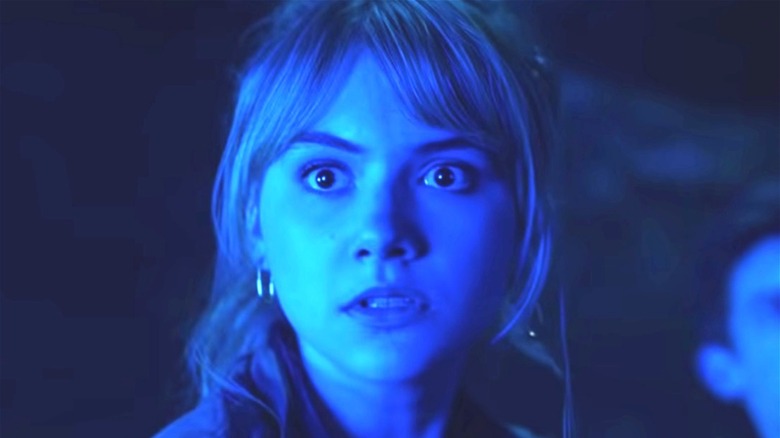 Nerflix
Ahead of its release in February 2020, Netflix's creepy comics adaptation "Locke & Key" was primed to be the streaming service's next big genre hit. While the show — based on Joe Hill and Gabriel Rodríguez's graphic novel series of the same name — didn't quite break out in "Stranger Things" or "The Umbrella Academy" fashion, "Locke & Key" clearly got its share of streaming love as Netflix bosses greenlit Season 2 just over a month after dropping Season 1 (per Deadline).
The second season of "Locke & Key" is set to hit the platform in October 2021, and it promises to expand the series' fantastical world in exciting and undoubtedly frightening new ways. As for the 10 incredibly binge-able first season episodes of "Locke & Key," they brought viewers into that world in such mind-melting fashion, fans have been clamoring to find out what's in store for the Locke kids and their foe Dodge (Laysla De Oliveira) ever since the credits rolled on its head-spinning season finale.
As thrilling as that finale was, it apparently wasn't the best of the Season 1 batch. In fact, the ratings from "Locke & Key" fans have given a pair of prior episodes that coveted honor on IMDB.
Locke & Key's best episodes to date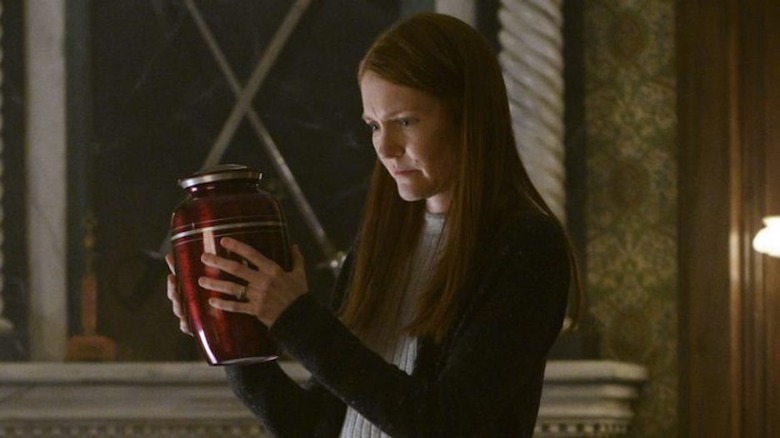 Netflix
There was indeed a tie for best episode honors in Season 1 of "Locke & Key," with episode 3 (titled "Head Games") and episode 8 (titled "Ray of F**king Sunshine") both scoring a 7.8 rating on IMDB. If you've already binged Season 1, you know those episodes are legit highlights, expanding the series' narratives in ways as viscerally thrilling as they are emotionally resonant.
The early season stunner "Head Games" finds the Locke kids continuing to struggle with the untimely death of their father Rendell (Bill Heck), and exploring the life of the mind with a little help from the wondrous Head Key. It also finds the youngest Locke, Bode (Jackson Robert Scott), uncovering a powerful new key and having an out-of-body experience that leads to a meeting with his long-departed Great Great Grandfather Chamberlain Locke (Chris Britton).
As for "Ray of F**king Sunshine," it also delivers its share of thrills and chills. However, it may also be the most emotionally-charged episode of the season. This episode finds the elder Locke kids Kinsey (Emilia Jones) and Tyler (Connor Jessup) discovering that their alcoholic mother Nina (Darby Stanchfield) has relapsed and is spiraling into a drunken haze of grief and confusion. Given everything the Lockes had already been through, this twist hits particularly hard, with the episode's mix of hard-hitting drama and fantastical thrills standing as a prime example of what's made "Locke & Key" so engrossing thus far. Here's hoping the magic continues in Season 2.