The Ending Of The November Man Explained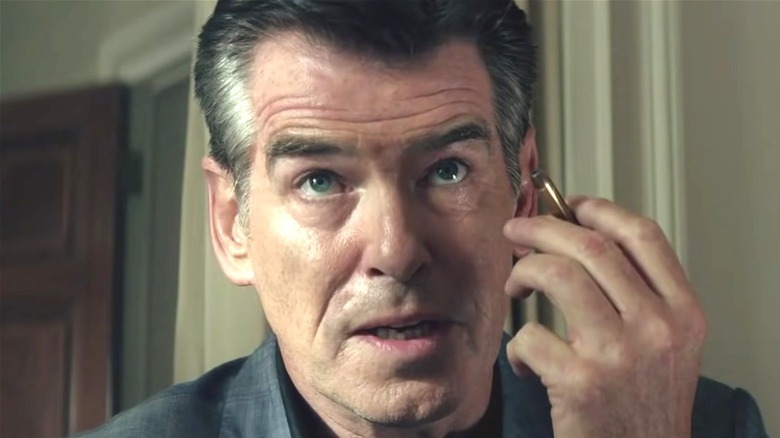 Relativity Media
You don't get to play James Bond and then jump into another spy franchise without dragging some of that history along with you. 
It was always going to be noteworthy when erstwhile 007 Pierce Brosnan came back to the espionage genre in 2014's "The November Man," especially when he brought another Bond's girl along with him. The film's story follows Brosnan's Peter Devereaux, a retired CIA operative called back into action by his former boss John Hanley (Bill Smitrovich) to extract his former lover, Natalia (Mediha Musliović), who has obtained a lead on a witness of war crimes committed by the Russian president-elect Arkady Federov (Lazar Ristovski).
Natalia is killed by Devereaux's old protégé David Mason (Luke Bracey), but not before telling Devereaux to find a woman, Mira Filipova (Olga Kurylenko) who can expose Federov. Devereaux rescues Filipova, posing under an alias, from both Mason and a Russian assassin, and together they uncover Federov's crimes and the CIA's involvement in them, winning Mason back to their side in time for the final showdown.
Brosnan had reportedly been trying to get the film made since 2005 (via IndieWire), just three years after his final outing as James Bond in "Die Another Day," so clearly he saw something in the project that would be an intriguing bullet point for his post-Bond career. What was it about this particular twisty intelligence agency thriller that set it apart for an actor with so much experience playing the spy — and how does that play into the movie's ending, which clearly envisioned sequels?
Why did Pierce Brosnan return to the spy genre with The November Man?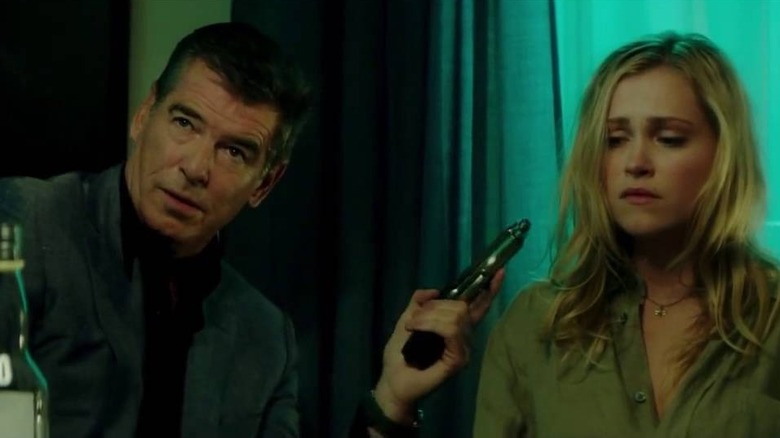 Relativity Media
In some ways, the film feels like it's trying to be a Daniel Craig-era Bond film for Brosnan. Brosnan even made this comparison explicit at the time, saying, as quoted by The Daily Express, "I think there's another room on the stage for another spy! Daniel (Craig) can't have it all to himself."
On the one hand, it's full of action sequences, complex gun battles between Devereaux and Mason, Devereaux and the Russian assassin Alexa (Amila Terzimehić), Devereaux and countless faceless intelligence agency goons. On the other, it tries to be far grittier than Brosnan's Bond ever got to be — no tanks driven through the streets or invisible cars in sight. Instead it's a simpler story of paternal ... umm ... bonds, between Devereaux and his protégé and Devereaux and his actual daughter (Tara Jevrosimovic), who winds up kidnapped by Hanley and saved by a repentant Mason, which in some ways feels like a premonition of "Batman v Superman: Dawn of Justice."
Trouble is, "The November Man," seems to want to exist in a world without another big turn-of-the-millennium spy franchise, pretending that Brosnan is breaking new ground by going from 007 to something more cynical about the profession. But in a post-"Bourne Identity" world, there has to be a little more to your movie than the lesson that the CIA might be the bad guy. "The November Man" perhaps proves that it's tough to teach an old spy new tricks.
How did The November Man set up a potential sequel?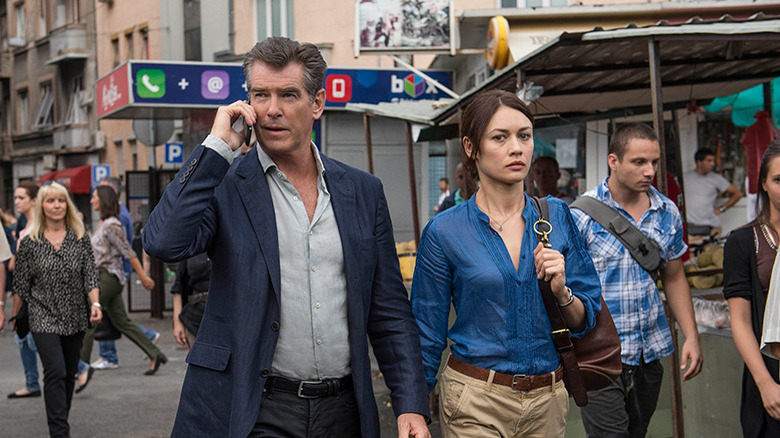 Relativity Media
Brosnan made no secret of his hope to turn "The November Man" into his latest spy franchise, but there are few clues in the first one about which direction it might have taken, particularly in regard to its ending. 
The film wrapped up this particular story pretty neatly: Filipova testifies before the International Criminal Court, dooming Federov's political ambitions. She tags along with Devereaux and Lucy afterwards, though the film is unclear about exactly where they're going. The film ends with the disgraced former candidate still leading a life of luxury on a yacht, until he's shot by an unseen sniper.
It's possible this mystery was meant to set up the potential sequel. Federov, after all, has no shortage of enemies, and if he wasn't useful as a politician to some sinister element somewhere, possibly still the CIA, then maybe they would have had him done in. But it seems more likely in the context of the film that his killer is one of the good guys. It's Mason, after all, who has shown the most sniping prowess over the course of the film, though his motives are harder to pin down unless someone ordered him to take the shot. Devereaux supposedly taught Mason everything he knows, so he must have experience as a long-range marksman too. 
And it's Filipova who has the most motive — she was sexually abused by Federov, which led to her vendetta against him. If she's leaving with Devereaux at the film's end, then perhaps he's taking her on as a new apprentice to help her get her revenge.
Why didn't a November Man sequel happen?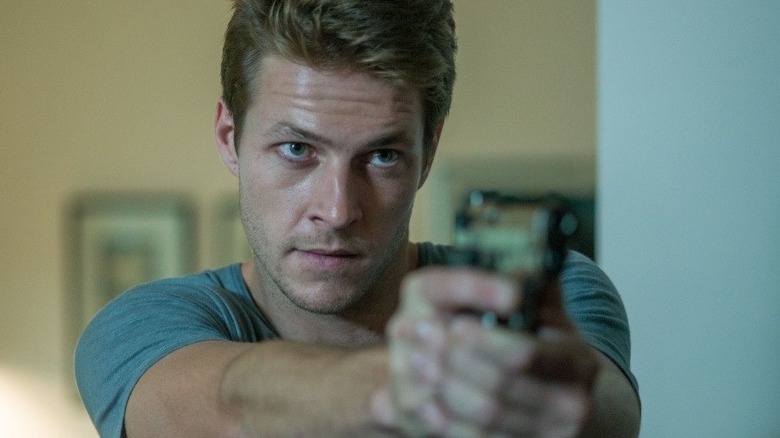 Relativity Media
Even before the release of "The November Man," Brosnan and his production company were already gearing up for a potential sequel. The Tracking Board reported that development had started on a sequel in June of 2014, two months before its August 27 release date. According to Latino Review, Brosnan told Jimmy Fallon he was entering pre-production on "The November Man 2" the week before the film was released. 
Details at the time were scarce. It's unclear whether Kurylenko would have returned as Filipova or whose side Mason would be on this time. But the producers wouldn't have to look far for a potential story. "The November Man" was based on a book by author Bill Granger called "There Are No Spies," which belongs to a series of 13 "November Man" novels.
Unfortunately, most of their preparations and announcements were made in advance of the film's release, and the box office had different plans. The film made just under $8 million in its opening weekend in the U.S., and would pull in just about $40 million total from both domestic and international releases. 
While there was never a clear-cut announcement that the film had been shelved, it has now been seven years with no news, and so it seems audiences may never know who shot Federov.