Here's How Bruce Banner Could Possibly Appear In Moon Knight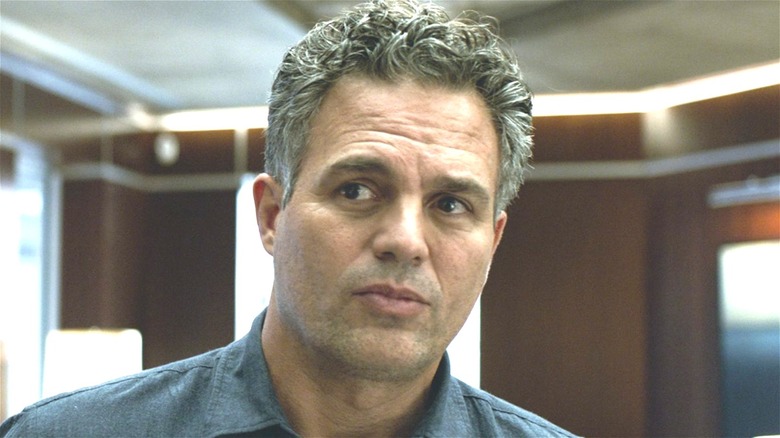 Marvel Studios/Disney
Marvel's white-clad Moon Knight is a complex hero that may once have been a tough nut to crack for the Marvel Cinematic Universe, but the upcoming Disney+ show, starring Oscar Isaac as the titular character, is a pretty certain sign that the MCU feels the world is ready. But are you ready for the possibility of the Moon Knight facing MCU veteran Mark Ruffalo's Bruce Banner — which inevitably impies the presence of the Hulk? 
In a way, the idea of the gentle, perennially mildly overwhelmed Banner linking up with one of the more volatile characters in the history of Marvel comics makes sense. After all, it's not only one that Ruffalo's character has ample personal experience on — he's the Hulk, after all — but as anyone who has witnessed the character's interactions with the Taika Waititi version of Thor (Chris Hemsworth) in "Thor: Ragnarok" knows, Banner works very well in a buddy cop situation. Still, pairing the strongest Avenger with an untested MCU commodity like the Moon Knight can certainly feel a little far-fetched. So, why do people think Bruce Banner could possibly appear in "Moon Knight?"
Mark Ruffalo has been spotted at a Moon Knight filming location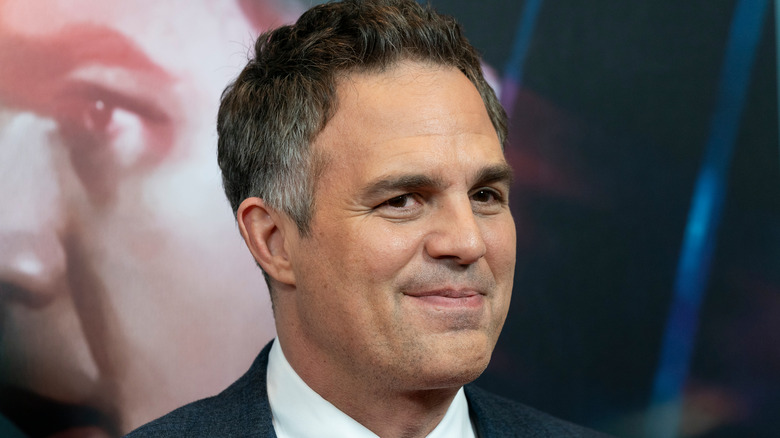 lev radin/Shutterstock
If you run into a MCU star, and then meet another MCU star immediately afterwards, there's a decent chance that they're not just casually having tea together ... especially when you already know one of them is shooting a MCU show. Per Screen Rant, this is basically what happened to instagrammer Dora Magyari, who recently ran into Mark Ruffalo in Budapest, and then into Jason Isaac — complete with photographic evidence of both, reportedly at the same hotel. Can you guess where "Moon Knight" has been filmed recently? Per Budapest Reporter ... yep, Budapest.   
Now, here's where things get interesting. Fans already know that Ruffalo will rather understandably be a part of the upcoming Disney+ show "She-Hulk," which features Tatiana Maslany as Bruce Banner's eventually Hulk-ified cousin, Jennifer Walters. However, the prospect of Banner also turning up in "Moon Knight" might indicate that the MCU shows are setting old Bruce up as something of a cross-show presence in the vein of Nick Fury (Samuel L. Jackson) and Valentina Allegra de Fontaine (Julia Louis-Dreyfus). Then again, it could be that Ruffalo just so happened to take a vacation in Budapest, and wandered to check out the area at the best possible time for the lucky Instagrammer. The actor himself knows the truth, but he isn't telling ... or is he?
"As the person who's responsible for this next phase of the MCU, I would hate to spoil something. I have learned the hard way," Ruffalo tweeted in response to the story. Hmm.