Who Is Marvel's Valentina Allegra De Fontaine?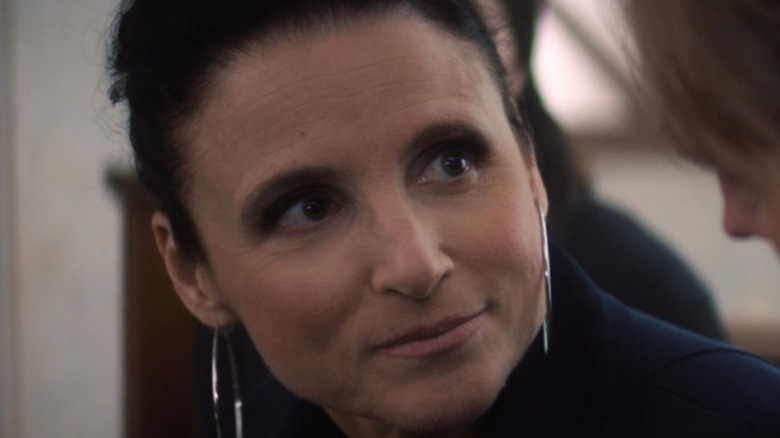 Marvel/Disney+
Contains spoilers for The Falcon and the Winter Soldier, Episode 5, "Truth"
The newest episode of The Falcon and the Winter Soldier begins with Sam (Anthony Mackie) and Bucky (Sebastian Stan) going head-to-head against the new Captain America after John Walker (Wyatt Russell) seeks his own brand of justice for Battlestar's death. The intense standoff ends with Walker getting carried away on a stretcher, and Sam reclaiming the Shield. As Sam wipes the blood off the Cap's iconic weapon, the audience is left to wonder if the symbolic tarnish is permanent.
Following Walker's meeting with the U.S. Military council, where he is stripped of his Captain America title and given an honorable discharge, a mysterious newcomer approaches him. The woman introduces herself as Contessa Valentina Allegra de Fontaine (he can call her Val, but only in his head), and she's played by an instantly recognizable actress. Unlike most, Valentina praises Walker for his actions and quick thinking, and seemingly sympathizes with his plight. Leaving him with her blank business card, she advises him to answer her call before disappearing as suddenly as she came.
Who is Valentina, and what does she want with Walker? Well, fans of the Marvel comics know her very well, but for those who are not as familiar with her character, here's a little background.
Valentina will have a big role in the MCU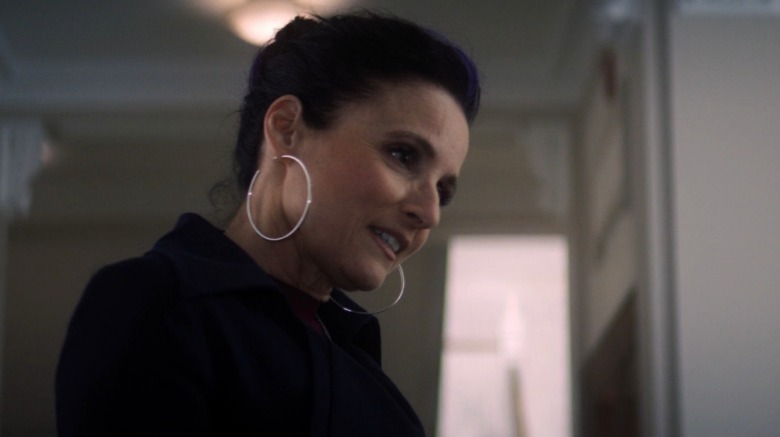 Marvel/Disney+
As profiled in a new Vanity Fair piece, Valentina Allegra de Fontaine (Julia Louis-Dreyfus) was introduced in the Marvel comic books as a Russian sleeper agent — originally a member of Leviathan — who infiltrated the ranks of S.H.I.E.L.D. and worked as a spy within the group for many years. For a time, she lead the female-dominated Femme Force and assisted Nick Fury in taking down the Deltites, artificially created humans who overtook the S.H.I.E.L.D. agency. She even had a romantic relationship with Fury for a time. Following her stint with S.H.I.E.L.D., Valentina joined the enemy group Hydra, and became one of many to inherit the title of the Madame Hydra. However, she betrayed Hydra as well, revealing her true loyalty to Leviathan and starting an all-out war between the two agencies. 
Following Valentina's surprise cameo in The Falcon and the Winter Soldier, VF also revealed that Louis-Dreyfus's character will appear in the upcoming MCU film, Black Widow. Although it's unknown what capacity the character will play in the movie, her background as a Russian spy could intersect with Natasha Romanoff's own history. Whether or not Madame Hydra will be featured as the film's main protagonist remains to be seen, but we can bet that Louis-Dreyfus will continue to play a big part in the MCU.