Marvel's She-Hulk Series Has Found Its Villain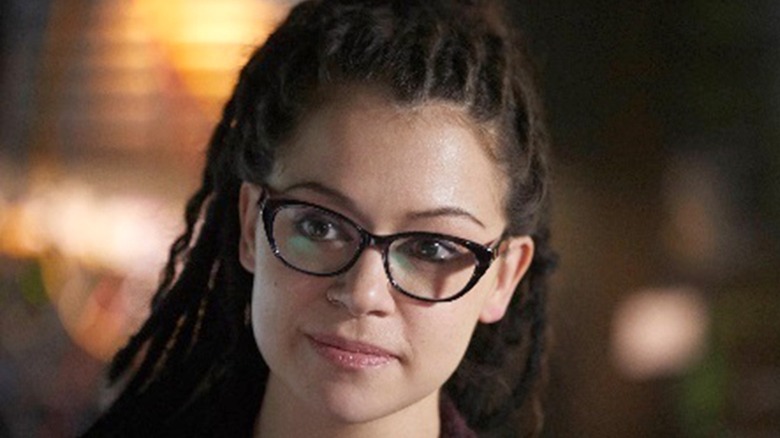 BBC America
While the Marvel Cinematic Universe burst on the scene in 2008 with "Iron Man," the studio had not made an official foray into television until recently. That changed in 2021 with the premiere of "WandaVision," which kicked off a string of TV shows set in the same universe, as announced by Marvel in the wake of "Avengers: Endgame."
One of the planned series currently in production is "She-Hulk." The show will focus on the titular character, also known as Jennifer Walters, a practicing lawyer who gains Hulk powers following a blood transfusion from her cousin Bruce Banner. In the show, Jennifer will be played by Tatiana Maslany, with Mark Ruffalo reprising his role as Banner and Tim Roth returning to the franchise for the first time since 2008's "The Incredible Hulk." Ginger Gonzaga and Renee Elise Goldsberry are also in the show's cast, and more details have emerged today of who the show's villain will be and which new cast member will be playing her.
Jameela Jamil is the show's newest castmember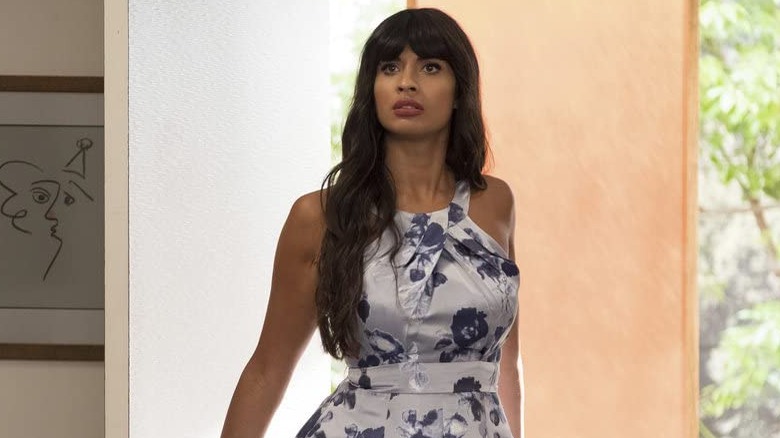 NBC
British actress Jameela Jamil has officially joined the show and will be playing the main villain, Titania. Jamil started her career as a presenter in 2008 on the show "Music Zone." She then went on to become a co-host on the morning show "Freshly Squeezed" from 2009 to 2012, before taking on hosting duties for the reality show "Playing It Straight." She went on to make radio history as the first solo female presenter of the radio show "The Official Chart."
Jamil transitioned into acting in 2016 with the NBC sitcom "The Good Place," where she played Tahani Al-Jamil, a role she won after auditioning for it. In the show, Tahani is one of a quartet of individuals who are initially duped into thinking they have gone to the Good Place after their death when in reality, they're in a customized Bad Place designed to prey on their insecurities and anxieties. Tahani is a socialite and philanthropist who lived her life in her sister's shadow, chasing her parents' approval seemingly futilely. However, she finds her own purpose and comes to terms with herself over the course of the show. Jamil subsequently made her feature film debut with the 2019 movie "How To Build A Girl," where she played Cleopatra.
Titania is a major foe of She-Hulk in the comics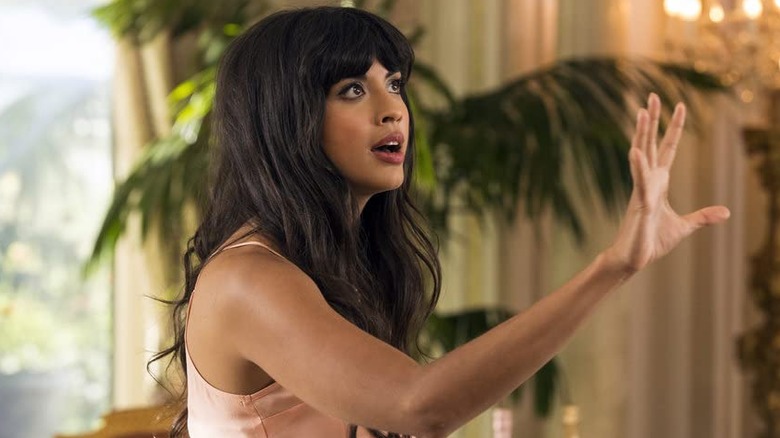 NBC
Titania is a major character from the Marvel comics, where she and She-Hulk are longtime rivals. Titania also has superhuman strength, stamina, and resistance to injury, making her one of the few villains who can match She-Hulk in a physical altercation.
In the comics, Titania is the alias of Mary MacPherran. Mary's premature birth led to a diminutive size and scrawny look as she grew up in Denver, Colorado, causing her to be bullied by the popular girls at her school. When Spider-Woman Julia Carpenter came on the scene, MacPherran used their physical resemblance to her advantage, claiming to be Spider-Woman and boosting her popularity, until her ruse was discovered when Spider-Woman rescued the girls during a party. 
Running away from the party, MacPherran and her friend Marsha Rosenberg were found by Doctor Doom, who recruited them for his supervillain army. Using alien technology, Doom transformed MacPherran into a metahuman, and she earned the name Titania. She also lost her timidity in the process, often ignoring any risk of injury and being mostly unafraid to provoke fights. She soon had her first fight with She-Hulk, and a rivalry was born.
Not much is known about how Titania's representation in the MCU will differ from the comics, but it has been confirmed that Titania in this incarnation will be a social media influencer with a dark side to her that is dangerous if unleashed. Jamil's interpretation of the character will be seen when "She-Hulk" is released on Disney+.