The MCU Actor That Made Shang-Chi's Simu Liu Totally Starstruck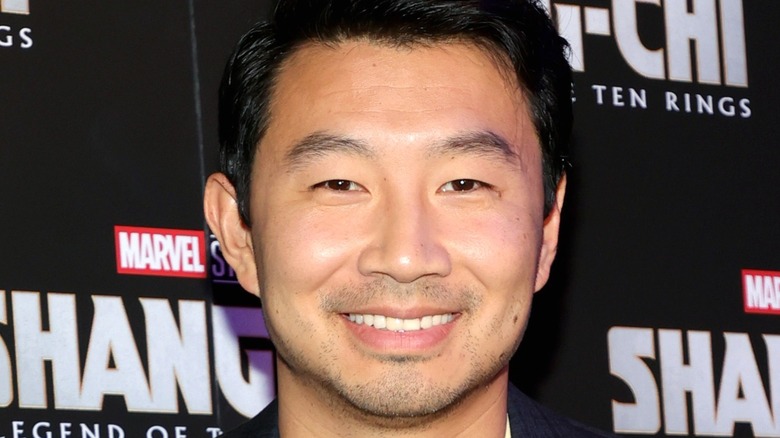 Dia Dipasupil/Getty Images
Entering the Marvel Cinematic Universe is always a big deal for an actor, and doubly so when they're the star of the movie. It's difficult to comprehend the responsibility bearing down on a fresh MCU superhero face, as the potential for headlining a successful movie series looms ahead. Who knows? They might even get to be a part of the Avengers at some point down the line. 
And then there's Simu Liu. From the moment the "Kim's Convenience" star joined the MCU as Shang-Chi, the multi-talented actor, stuntman, and activist has been a picture of confidence. In fact, even before he was cast as the lead for "Shang-Chi and the Legend of the Ten Rings," he tweeted at Marvel studios, challenging the powers that be. "Are we gonna talk or what?" he asked in late 2018, tagging the Marvel Twitter account and using the hashtag #ShangChi. In the summer of 2019, he replied to his own tweet: "Well, s***," indicating that there had indeed been talks, and said talks had been fruitful.
Liu is so unafraid and outspoken that he's even been known to publicly challenge the words of Disney CEO Bob Iger. Nevertheless, the newest Marvel star admits that there's one person in the MCU who left him totally dumbfounded. But who was the MCU actor that made Liu totally starstruck?
Benedict Cumberbatch left Simu Liu in awe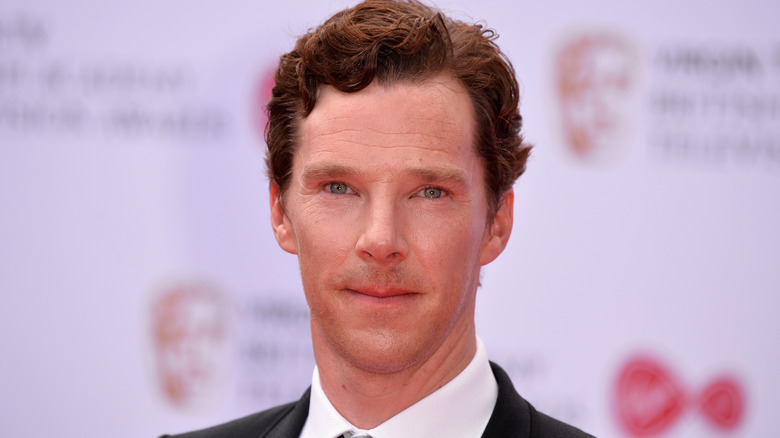 Jeff Spicer/Getty Images
After Tony Stark (Robert Downey Jr). left the MCU with a bang in "Avengers: Endgame," the elaborately bearded tech wizard's place as the shared universe's official wise man has been more or less taken over by an equally elaborately bearded, rather more literal wizard — namely, Benedict Cumberbatch's Stephen Strange. As such, it may be no wonder that when the "Doctor Strange" star warmly welcomed Simu Liu in the MCU, Liu found himself absolutely starstruck. To be fair, this happened at Comic-Con, and Liu said he'd only been cast days before (via Sirius XM). 
"We all got ushered onstage to take this group photo," the "Shang-Chi" star said. "And I feel this hand on my shoulder, and it's Benedict Cumberbatch. It's Doctor Strange, and he's got his arm around me, and we're huddled together. And I'm like, 'Oh my god, I'm such a –', and he says, 'Welcome, welcome, I'm so happy for you.'" 
As if having an awkward fanboy moment onstage wasn't enough, Liu revealed that a photographer captured the moment in a close-up shot of the two. "It was just, like, Benedict's giant hand, and his arm around my shoulder, and my expression just frozen in shock and awe." 
Dealing with the Sorcerer Supreme for the first time was obviously a dazzling experience for Liu, but now that the formalities are out of the way, we're excited to see when the two actually meet in the MCU — and how that meeting will go. 
"Shang-Chi and the Legend of the Ten Rings" premieres on September 3.