Shang-Chi's Simu Liu Has A Fiery Response For Disney CEO's Comments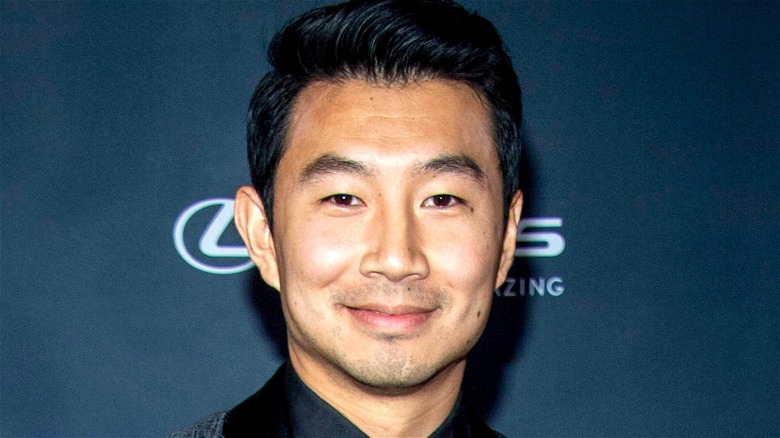 Shutterstock
"Shang-Chi And The Legend Of The Ten Rings" is scheduled for a theatrical release on September 3, 2021, at which point longtime comic book superhero Shang-Chi will officially join the Marvel Cinematic Universe. The role of Shang-Chi will be portrayed by actor Simu Liu, whose filmography includes past recurring roles on sitcom "Kim's Convenience" and the TV series adaptation of the Liam Neeson thriller "Taken" (via IMDB), among others.
Soon Liu will debut as a leading man in a Marvel franchise film, and in the lead-up to that career milestone, Liu has periodically taken to social media to share his thoughts and personality with his growing fanbase. For example, before the "Shang-Chi" red carpet premiere in Los Angeles, Liu fielded questions from fans on Twitter in order to calm his nerves and give him something to focus on other than his big Hollywood moment, as he explained it. Rather than simply provide insight into his acting career, Liu also showed off his comedic chops, answering some inquiries with outright jokes.
Liu's social media presence isn't always playful, however. In the wake of the CEO of Disney seeming to publicly undercut "Shang-Chi," Liu responded with words both serious and hopeful in spirit.
Shang-Chi is "not an experiment," says Liu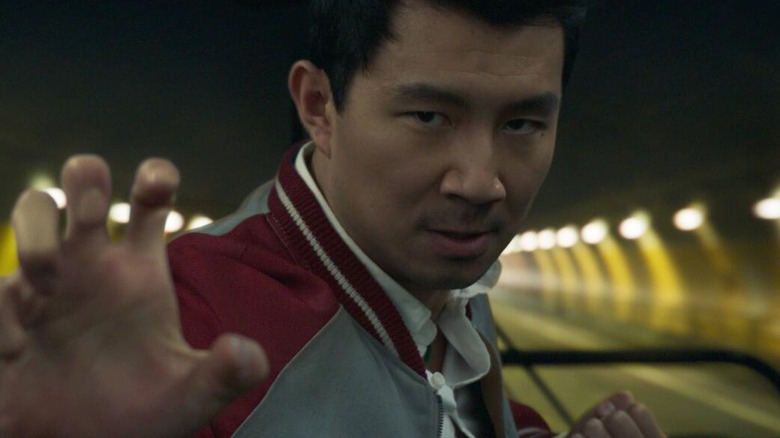 Disney/Marvel Studios
As reported by The Wrap, Disney CEO Bob Chapek described "Shang-Chi And The Legend Of The Ten Rings" on a call with company investors as "an interesting experiment." He went on to state that said experiment is, at least in part, the decision to add the film to streaming service Disney+ 45 days after its theatrical premiere, effectively shortening the typical amount of time between a release in theaters and online, but not replicating the "day and date" theatrical release and Disney+ stream that the company used on "Black Widow."
Whether Chapek's qualification of "Shang-Chi" as an experiment seemed to refer solely to plans for its release and not its unprecedented casting of largely Chinese, Chinese-American, and British Chinese actors in a big budget film, Liu didn't take kindly to Chapek's comment.
In a Tweet responding directly to Chapek, Liu wrote, "We are not an experiment. We are the underdog; the underestimated. We are the ceiling-breakers. We are the celebration of culture and joy that will persevere after an embattled year. We are the surprise." Liu, then, is foregrounding the historical nature of the cast of "Shang-Chi." Rather than characterizing the ground the film is breaking — whether in reference to its release or its cast — as an experiment with the potential to fail, Liu is instead highlighting the progress already made simply because of the film's existence.
"I'm fired the f**k up to make history on September 3rd," Liu concluded. "JOIN US."