Where Is Robin Roberts From Good Morning America?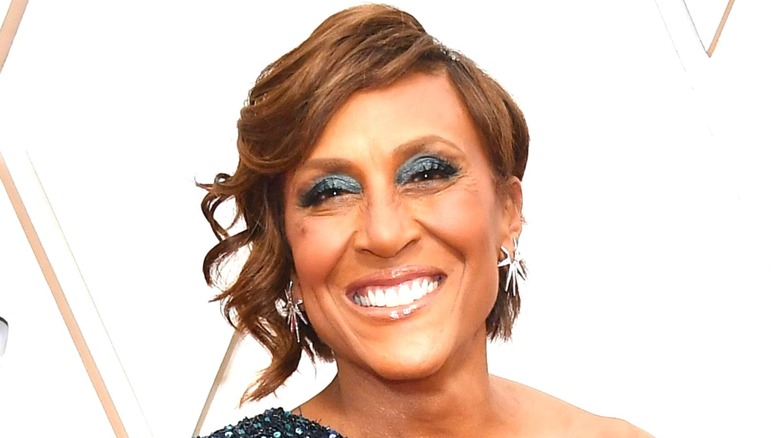 Amy Sussman/Getty Images
It's very hard to become a beloved national icon when you're not an actor or a musician, but Robin Roberts is one of the precious few who have managed it ... and for good reason. The esteemed news anchor first featured on ABC's "Good Morning America" in 1995, and many would likely agree that such ample time with such a prominent program has been more than enough to make her an integral part of the news media corner of the cultural tapestry. In fact, her long-time presence has arguably turned her into such an all-permeating presence that you may not always have even registered her charming presence — but you'd sure as heck notice when she is gone.
With that background, and with heavy hearts, fans of "Good Morning America" have faced a new dawn in recent days — one that doesn't feature Roberts' confident, comforting presence on their screens. Where, you may wonder, has she disappeared? Where could Robin Roberts have gone from "Good Morning America?"
Robin Roberts guest hosted Jeopardy! and is taking a little break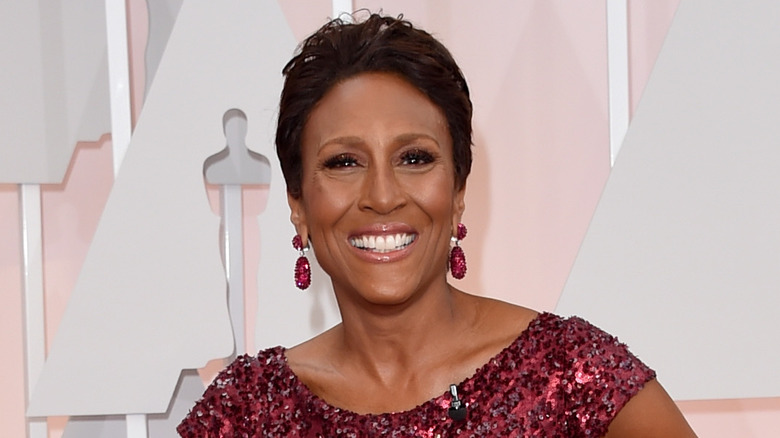 Jason Merritt/term/Getty Images
Though you may not have seen Robin Roberts in "Good Morning America" in a little while now, she's kept plenty busy. In July, she made a commendable performance as one of the guest hosts for "Jeopardy!" (per TV Line). According to ABC 7 Chicago, her guest host stint lasted for a week, and though her long-standing "GMA" familiarity may not have made her the buzziest choice, AV Club still ranked her well above hosts like Anderson Cooper, fan-favorite LeVar Burton, and the fallen-from-grace Mike Richards. 
The fate of "Jeopardy!" and its ultimate host is still very much up in the air, but even if someone else ends up standing in Alex Trebek's sizeable shoes, Roberts isn't going to stay away from the spotlight for too long. Per Hello Magazine, she's simply recharging with some time off from "Good Morning America," and has already confirmed that she will return from her vacation in September.