Here's Where You Can Watch Tokyo Revengers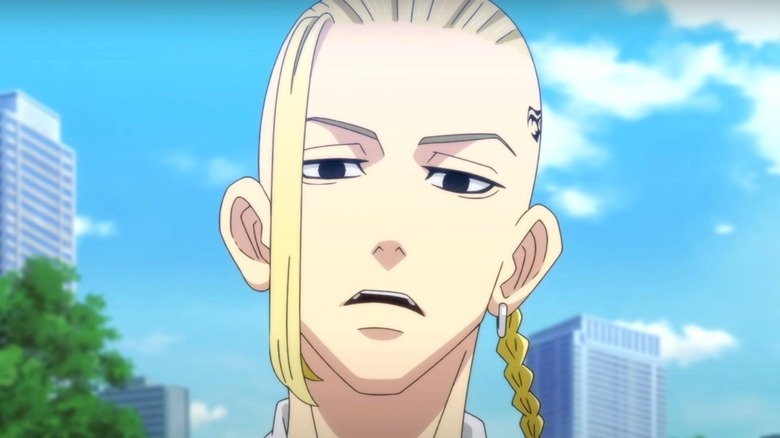 Liden Films
If you had the ability to go back in time with the knowledge you have now, would you take it? It's an intriguing thought experiment, and it's at the center of the newest anime adaptation, "Tokyo Revengers." Based on the manga of the same name, the story follows Takemichi Hanagaki, whose life suddenly becomes filled with tragedy when his younger brother and middle school girlfriend die on the same day. He soon meets his own fate when he's pushed on train tracks, but that's when he discovers he possesses the power to teleport 12 years in the past. He uses what he knows as an adult to help change the present for the better, and he can go back and forth to acquire whatever new knowledge would help him save his loved ones.
It's a compelling morality tale with a fantasy twist that's quickly caught on with audiences around the globe. It's perfect for anyone who's also a fan of such anime as "Akira" and "Steins;gate," but if you live in the States, you may wonder where exactly you can check it out. Fortunately, you have some options, and one of them happens to be free.
All episodes of Tokyo Revengers will go to Crunchyroll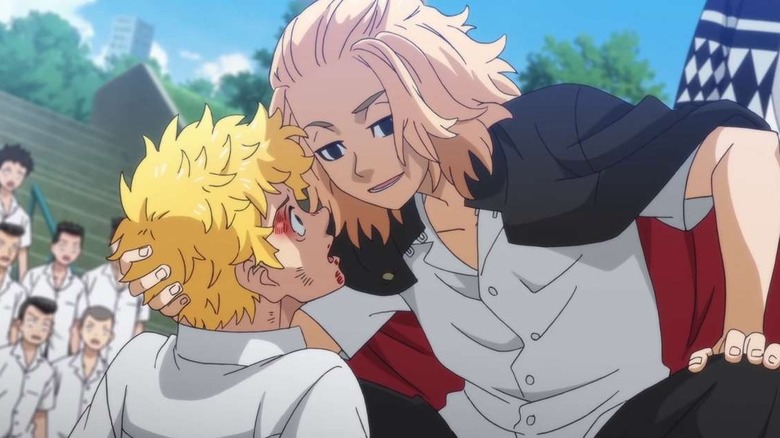 Liden Films
To watch "Tokyo Revengers" in the United States, you'll need a subscription to Crunchyroll. Fortunately, the service has a free tier, and you'll be able to view new episodes of the anime one week after they come out. There are some other considerations to make with the free plan. The episodes will only be available in standard definition, and you'll have to contend with ads. Still, if you don't mind all of that and just want to watch one of the most anticipated anime of 2021, it gets the job done. 
Of course, you can always upgrade to the paid plan, which costs $7.99 per month after you go through your 14-day free trial. The main perk of this plan is that you don't have to wait a week after an episode airs to catch it on the streaming service. Instead, it will be on the app one hour after its premiere. You'll also have the option of watching episodes in high definition, and there won't be any pesky ads getting in the way.
Crunchyroll is one of the few streaming platforms that gives you a good amount of content for free. It's good news if you don't feel like adding another subscription to your collection, especially if you want to check out other titles like "Haikyuu!!" and "My Hero Academia." Either way, you don't want to let this anime fly under your radar.