Smallville's Michael Rosenbaum Will Play 'Key Role' In Guardians Of The Galaxy Vol. 2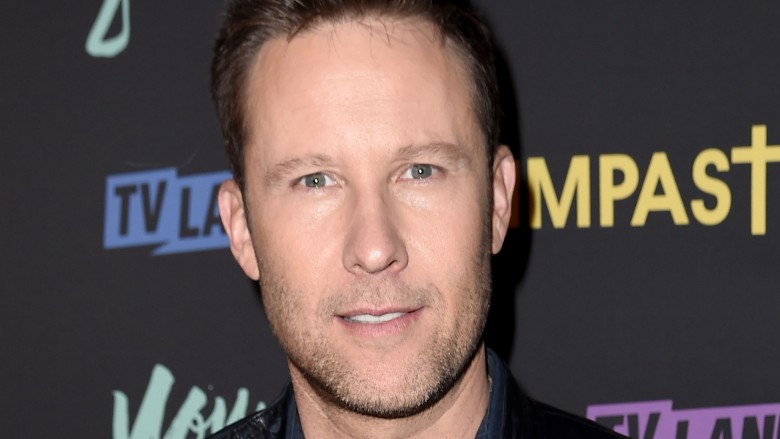 Getty Images
Looks like yet another familiar face will be settling into a crucial part in the next installment featuring the galaxy-saving goofballs.
Guardians of the Galaxy Vol. 2 director James Gunn confirmed that actor Michael Rosenbaum has climbed aboard the sequel, starring in a secret role as an undisclosed character–at least for now, until more details are revealed.
Gunn made the announcement during an appearance on The Adam Carolla Show, stating that Rosenbaum will "have a key role in the film." This news follows shortly after the confirmation that Sylvester Stallone would be popping up in Vol. 2 as a noteworthy character, one that fans may already be familiar with.
Television lovers may recognize Rosenbaum from his work as Lex Luthor in Smallville, or as one of the actors who was in consideration for the role of Star-Lord, which we all know eventually went to Chris Pratt instead. Though Rosenbaum missed the mark on the lead role, it seems as though Gunn believes enough in his talents to secure him in a solid spot for the sequel.
As Gunn mentioned during the interview, the upcoming second installment will feature a handful of characters "who are very important to the Marvel Universe" that will be making their official debut in Guardians Vol. 2. Gunn didn't drop names, but given the fact that he did mention Rosenbaum and Stallone would be "working in tandem" with one another, fans have begun speculating that their roles are likely as big, recognizable Marvel heroes (or villains).
Rosenbaum joins Stallone, Zoe Saldana, Dave Bautista, Vin Diesel, Bradley Cooper, Michael Rooker, Karen Gillan, Pom Klementieff, and many others for the sequel, which flies into theaters on May 5. In the meantime, check out the facts about the Guardians you may not know, or see who else was almost cast in the original Guardians of the Galaxy.