Here's Where You Can Watch Every Episode Of Mr Inbetween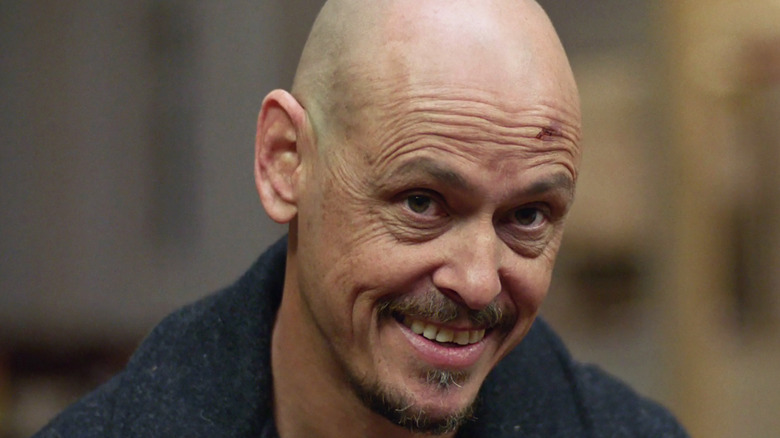 FX Networks
The FX original series "Mr Inbetween" recently wrapped up its third and final season after 26 episodes. Originally based on Scott Ryan's 2005 film "The Magician," Ryan also created the black comedy and starred as our anti-hero, Ray Shoesmith. Ray is an Australian hitman for hire used to doing despicable things for his job. He also tries to balance his violent work life with his personal life, like being a father to his daughter Brittany (Chika Yasumura), dating, and the rest of his family. Soon enough, though, the consequences of his dark behavior seep into the other parts of his world he's long tried to separate.
The show received critical acclaim from television reviewers, with Tim Ryan of the Hollywood Reporter praising "Mr Inbetween" as "a brilliantly taut drama with a lingering emotional after-effect." The series never received high ratings, but it's easy for a good show to slip through the cracks in the era of Peak TV. Here's where you can see this hitman dramedy for yourself.
Mr Inbetween is streaming as part of FX On Hulu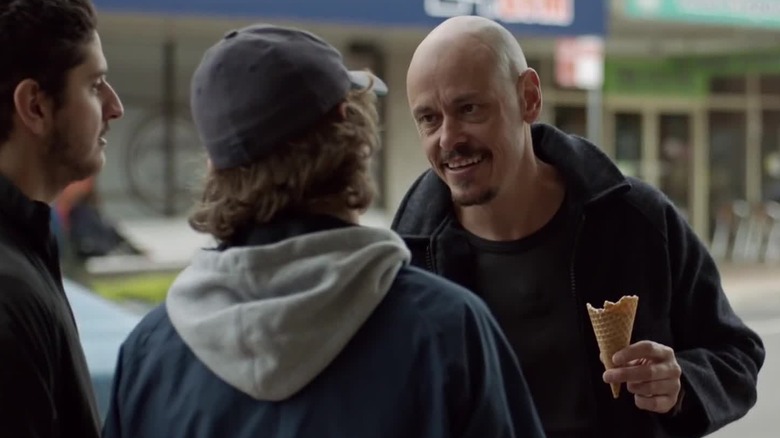 FX Networks
All episodes of "Mr Inbetween" are currently streaming on Hulu as part of the FX On Hulu deal. This means that all FX original series like "Atlanta" and "The Shield," as well "Mr Inbetween," have a home on the streaming service for the time being.
However, this isn't an exclusive deal, so "Mr Inbetween" can still stream on other services as well. If you have a subscription, you can currently watch the show on DirecTV, Fubo TV, Spectrum On Demand, and Sling TV. FX's service FX Now also has the show, along with many other titles from the channel.
If you prefer to purchase episodes one by one, both Amazon and iTunes have episodes available for $2.99 each. You can also buy each season for $9.99. Vudu asks a similar price for each season, except the episodes are only $1.99. Unfortunately, Google Play and Microsoft only have the latest season available to purchase for $1.99 an episode.
For all of you still buying physical media, the first two seasons are also available on DVD.