Mary Mouser Reveals What It's Really Like Working With Ralph Macchio On Cobra Kai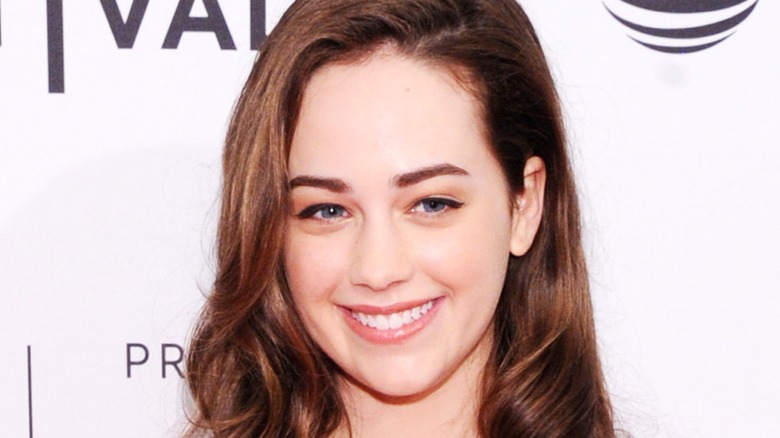 Craig Barritt/Getty Images for YouTube
You know how it is: You're sitting in your living room on your alpaca wool mat, eating handfuls of dry Post Grape-Nuts cereal and watching "The Karate Kid Part III" on your CRT TV with the DVD player built into it. "I wonder what he's like," you say to your miniature dachshund through a mouth filled with toasted grains, gazing at Ralph Macchio from back in the day. "Not back then," you clarify. "I wonder what he's like now. Fun to work with? Not fun to work with? What do you think?" If your dachshund has any input, he keeps it to himself. Answers will have to be found elsewhere.
Luckily, Macchio's "Cobra Kai" co-star Mary Mouser, who plays Samantha LaRusso on the critically acclaimed streaming series, has plenty to say on the matter. As the on-screen daughter of the former Karate Kid, she's spent lots of time with Macchio on set, appearing alongside him in all three seasons so far. In a recent interview with EW, the actress revealed what her work dad is actually like to work with and — be forewarned — the truth is adorable.
Mary Mouser and Ralph Macchio bro down in real life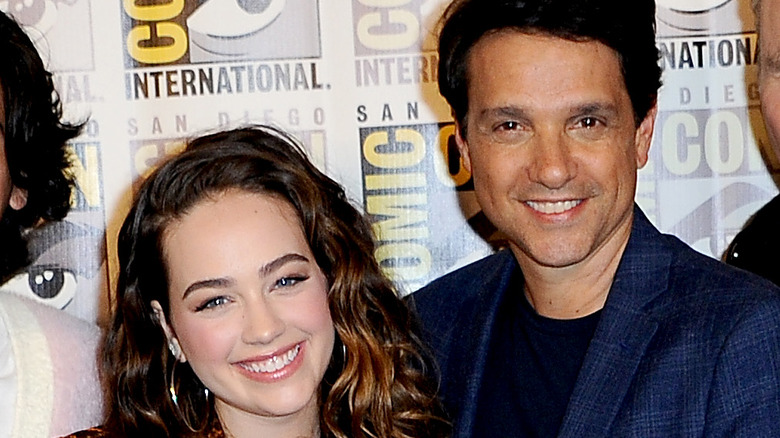 Albert L. Ortega/Getty Images
"He's the kindest, coolest guy he makes me feel, you know, like I'm a part of the LaRusso family," Mary Mouser told Entertainment Weekly in a one-on-one interview. "It's funny, she elaborated, "because we feel like we've gotten to establish a little bit of that realistic, like, father-daughter relationship and I feel like it's helped us in those (familial) types of scenes. There are moments where we genuinely get choked up for or genuinely get fired up when we see one another's character get messed with it's like, 'hey wait a minute that's my family don't you dare.'"
Mouser went on to describe a close bond with her "Cobra Kai" co-star, letting viewers know that the two spend time together off camera watching hockey — "because that's his sport," she explained — or sharing meals, solidifying their in-universe bond. She's been saying nice things about her on-screen dad since day one, and it only makes sense. When you enjoy the people you work with, it's something worth waxing on about.