The Surprising Movie Marilyn Monroe Regretted Passing On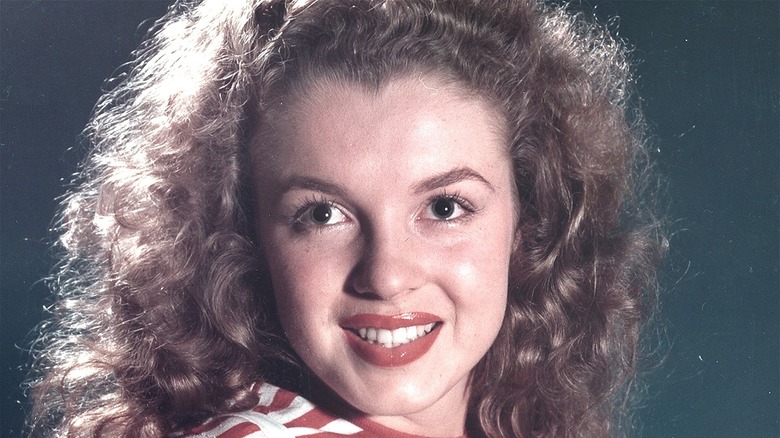 Michael Ochs Archives/Getty Images
In her time, actress Marilyn Monroe was considered an incomparable icon, even though her myriad personal problems eventually led to her shocking death at a young age. The famous musical number Monroe performs in "Gentlemen Prefer Blondes" perfectly exemplifies her status in the '50s and early '60s. Decked out in an elegant pink dress and covered in jewelry, comfortable being desired, Monroe sings that "Diamonds Are a Girl's Best Friend" while surrounded by adoring men. Additional roles Monroe took on over the course of her brief career, including those in "Some Like It Hot" and "The Seven Year Itch," helped build her onscreen persona as a woman of poise, grace, and incredible beauty.
In 1961, Monroe starred opposite Clark Gable in "The Misfits," a drama written for her by then-husband Arthur Miller (via San Francisco Chronicle). The film centers on a divorcée (Monroe) who starts a romance with an aging cowboy (Gable). The role was unlike anything she had played previously, making it a curious entry in her career. If events had played out a little differently, Monroe would have skipped "The Misfits," which became her last movie before her sudden death, and played an iconic '60s character in a now-beloved film instead.
Monroe almost played Holly Golightly in Breakfast at Tiffany's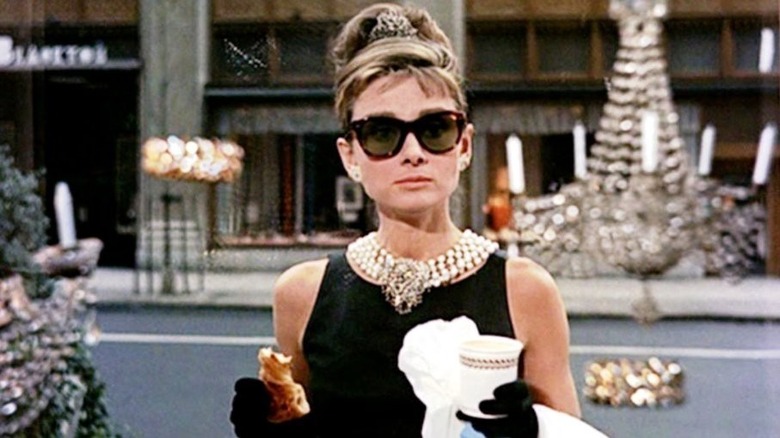 Paramount Pictures
According to The Guardian, Marilyn Monroe, not Audrey Hepburn, was the first choice to play society girl Holly Golightly in the Blake Edwards dramedy "Breakfast at Tiffany's." This was "Breakfast" author Truman Capote's preference as well; he'd basically described Monroe when writing about Holly Golightly. The Holly Golightly character even shared the same childhood background as Monroe, as both women were born into working-class homes. The two women rose out of those circumstances in pursuit of something bigger, eventually becoming glamorous figures. They also changed their names, with the former going from Norma Jeane Mortenson to Marilyn Monroe, and Lulamae Barnes transforming into Holly Golightly. 
Monroe wanted to play the character, but her agents thought it would be a poor choice. Ultimately, the role went to Hepburn instead and ended up changing the actor's career trajectory for the better, turning her into a hugely influential movie star. While "Breakfast at Tiffany's" has become a highlight of '60s movies, "The Misfits" has faded into the background as Monroe's final film. It's a shame because she could've done a great job with Holly Golightly. It's hard not to wonder if the part could've led to Monroe getting the critical respect she deserved, too. At least "Gentlemen Prefer Blondes" and "Some Like It Hot" serve as testaments to her obvious talent.