This Is Where Silverado Was Filmed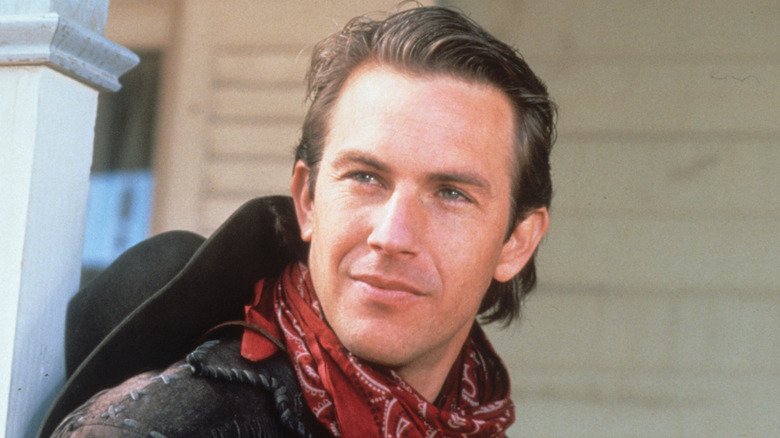 Columbia Pictures
Once upon a time, the Western genre was one of Hollywood's most reliably popular genres, leading studios to regularly crank out tales featuring cowboys and outlaws throughout much of the 20th century. By the late '70s, the luster of must-see Western cinema had largely faded; it was all but non-existent by the early '80s. By that time, the interest in cowboy-focused features dwindled as gritty crime dramas, sci-fi and adventure epics, and bawdy comedies flooded theaters.
Enter Lawrence Kasdan, who, hot off penning tentpoles including "Star Wars Episode V: The Empire Strikes Back" and directing the generation-defining dramedy "The Big Chill," set out to tackle the classic genre with his action-packed adventure "Silverado." Released in 1985, "Silverado" follows a quartet of young gunslingers who band together to bring down a group of bad guys who've taken over a small town. Although "Silverado" was met with a mostly positive critical response (via Rotten Tomatoes), its modest box office returns (per Box Office Mojo) were hardly enough to put the Western genre back on the Tinseltown map.
However, these days "Silverado" could be considered a new classic of the Western genre. This is due, in part, to the brilliant performances of the film's all-star cast, including Kevin Kline, Danny Glover, Kevin Costner, Rosanna Arquette, and Jeff Goldblum. It also helps that "Silverado" features stunning sets and vistas lensed with aching beauty by cinematographer John Bailey. If you've ever felt a desire to glimpse those locations, we now know exactly where "Silverado" was filmed so you can take a trip to see for yourself.
Silverado's filming locations favored authentic spots in New Mexico over Hollywood backlots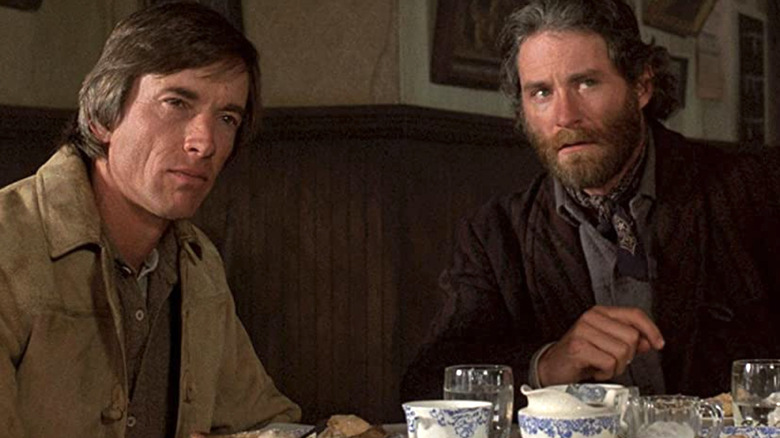 Columbia Pictures
According to the IMDb page for "Silverado," as well as RepublicWorld, Kasdan's 1985 feature was filmed almost entirely in and around the sleepy town of Galisteo, New Mexico. More specifically, "Silverado" was shot at Cerro Pelon Ranch, just off Highway 41 in North Galisteo. Cerro Pelon, previously known as Cook Ranch, is the very location where the sets that served as the fictional town of "Silverado" were constructed back in the mid-'80s. Kasdan and his brother, "Silverado" co-writer Mark Kasdan, discovered the ranch while scouting for authentic locations away from Hollywood to shoot their film, eventually convincing the owners to let them build a whole town of sets on the property (via New Mexico Tourism Department). In doing so, they constructed arguably one of the most realistic Old West sets in the history of film. 
Turns out, that set is still largely intact as more than one Hollywood production has gone on to use the Cerro Pelon Ranch as a shooting location. Over the years, such high-profile productions as "Young Guns II," "Wild Wild West," "Cowboys and Aliens," and "Thor" have all shot there (via MovieMaps). The location seems to have left a mark on Costner, too. The "Silverado" alum filmed key scenes for the biopic "Wyatt Earp," which reunited him with Kasdan, at the location in the early '90s (per Outsider). 
Most recently, Netflix's bracing Western drama series "Godless" used Cerro Pelon Ranch as its backdrop. Given the location's continued popularity, it's likely that more films and shows will take their productions to this stunning South West location in the future.