Jason Behr Dishes On The Supergirl Scene That Made The Entire Cast Break Character - Exclusive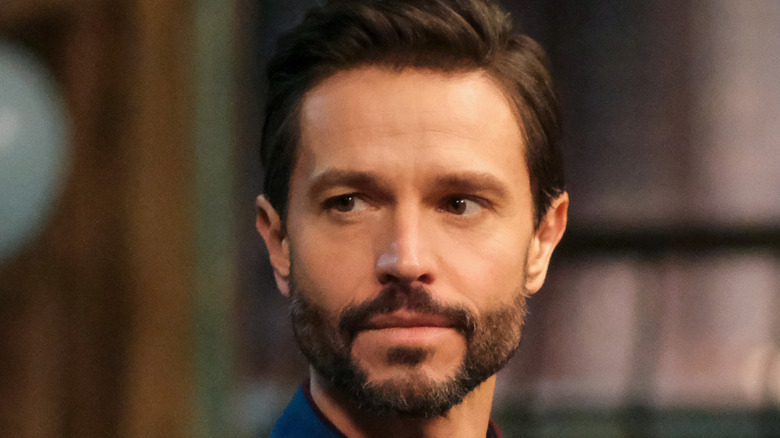 The CW
Playing a superhero trapped in a creepy cave in the Phantom Zone for several episodes is hard, and sometimes, you just have to blow off a little steam. 
Jason Behr entered the "Supergirl" fray for The CW show's sixth and final season, taking over the role from Robert Grant. Despite coming into the series late, Behr fit right in with the Super cast. He was there for all of the biggest laughs and the biggest tears coming into the second half of the last season — giving fans of the show some closure on Kara's tragic past and hope for her family's future. Maybe one day we'll get an El family reunion, but until then, the cast has some pretty epic moments to look back on.
During an exclusive interview, Looper spoke with Jason Behr about his favorite moment on "Supergirl" and dished about when the giggles just kept coming while filming. 
The biggest superpower is keeping a straight face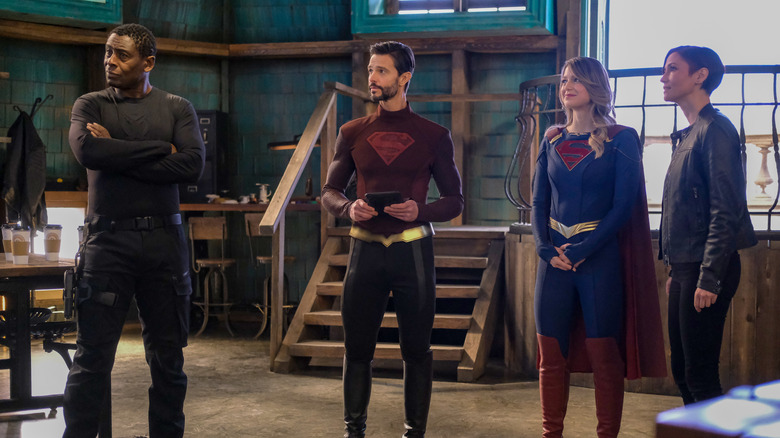 The CW
On Behr's favorite scene or behind-the-scenes moment from the show, he said, "Favorite scene? I would say a favorite scene to do is in this next episode [6.08], between Melissa and I, where Zor-El confesses the truth behind his apprehension about going back to Argo City." He added, "It was a really wonderful scene to shoot with her. And it really does explain why Zor-El made some of the choices that he made and why he believes so much in trying to fix and solve this problem."
The real exciting moment, though, comes from a scene that just might end up in the final gag reel. "Behind the scenes, there was, I think it was the first scene with all of the cast members where we all had a lot of fast, snappy dialogue, and one of us, I'm not naming who, got a little case of the giggles," he recalled. "And it just infected every single one of us, and it was bellyaching, crying laughter for a while. And that, to me, is one of the greatest experiences."
We asked if sometimes you just need a good laugh, and Behr whole-heartedly agreed. "Yeah, especially right now," Behr said. "Especially after seven episodes of the Phantom Zone."
The second half of the final season of "Supergirl" airs Tuesday nights on The CW. Fans can catch up on any missed episodes the following day on The CW website.