Kenya Barris' Feature Directorial Debut On Netflix Just Added A Ton Of Stars To Its Cast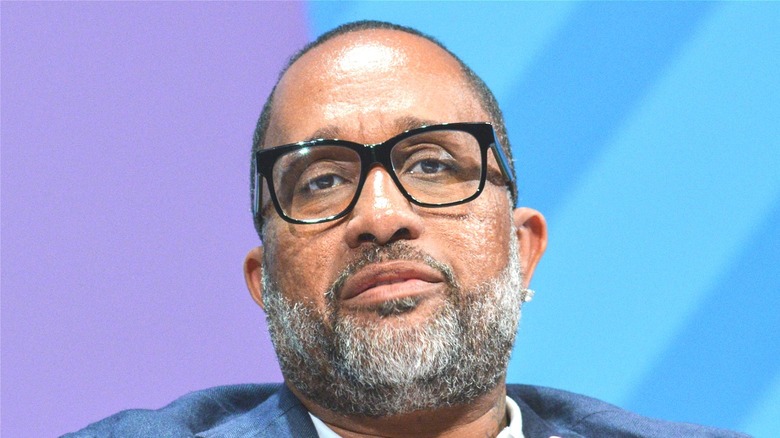 Christian Alminana/Getty Images For Cannes Lions
If you're going to try something for the first time, it's nice to have some quality help. 
Netflix announced on August 27 that screenwriter and television impresario Kenya Barris would be directing his first-ever feature film for the service, and it seems it will have no shortage of star power. According to The Hollywood Reporter, the as-yet-untitled comedy is set to star Eddie Murphy alongside Jonah Hill of "Superbad" and "The Wolf of Wall Street" fame. Hill also co-wrote the script, along with Barris.
Though it may be his first feature-length directorial effort, Barris has a long history as a writer of feature films and creator of socially conscious television shows. He helped write the screenplay for Murphy's decades-later sequel "Coming 2 America," and wrote the scripts for "Girls Trip," "The Witches," and the 2019 sequel "Shaft." He also created the hit ABC sitcom "Black-ish," as well as its spinoffs "Grown-ish" and "Mixed-ish," as well as one season of the Netflix sitcom "#blackAF," in which he played a fictionalized version of himself trying to navigate the world as a husband and father in a new-money Black family. In addition, Barris has directed episodes of both "Black-ish" and "#blackAF."
What is the upcoming Kenya Barris Netflix comedy about?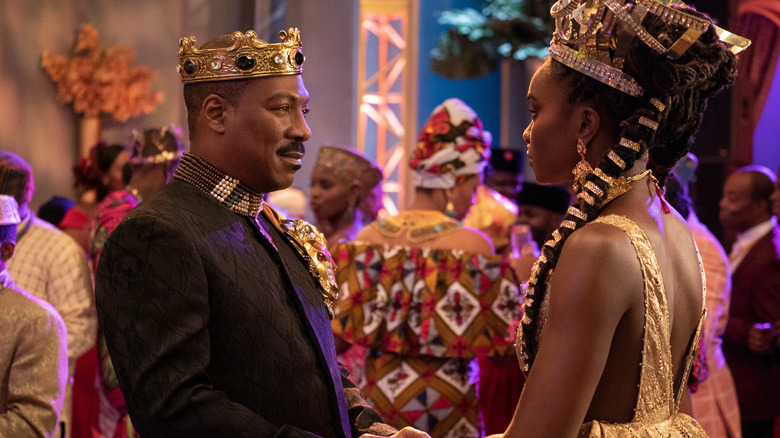 Amazon Studios
Plot details for the comedy weren't given in the announcement, but The Hollywood Reporter story mentions that the film is "said to be an incisive examination of modern love and family dynamics and how clashing cultures, societal expectations and generational differences shape and affect relationships." 
Earlier this year, THR ran a lengthy story on the ruptured relationship between Netflix and Barris, who reportedly left his deal with the streamer to help launch BET Studios. "I just don't know that my voice is Netflix's voice," he said in June, amidst reports that Netflix thought the content he was developing was too niche while he thought they wanted him to play it too safe. That article noted that the upcoming film was like a version of "Guess Who's Coming to Dinner" crossed with "Meet the Parents," which certainly tracks based on the description. If it's Murphy and Hill on the opposite sides of these divides, there's a chance the splits between the characters won't end up quite as polite as those in either of those films. What will it be like to see Murphy, who played the young iconoclast in the likes of "Trading Spaces" and "Beverly Hills Cop," as the older partner in one of these pairings?
No estimates are yet available on when the film might be released, or even go into production. Hill recently finished work on the Adam McKay Netflix comedy "Don't Look Up," due out later this year, while Murphy is expected to next appear as the third brother of Arnold Schwarzenegger and Danny DeVito in "Triplets," a sequel to 1988's "Twins," if that long-in-development film ever gets off the ground.