Fans Of #blackAF Just Got Some Bittersweet News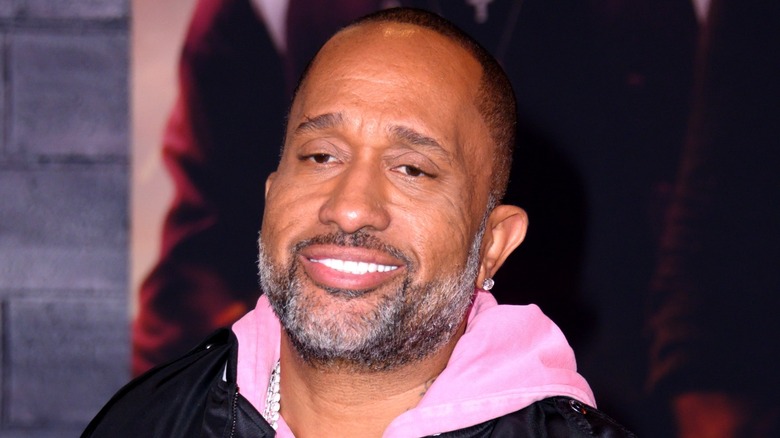 Shutterstock
Kenya Barris has become an icon in the television industry. He created numerous shows that showcased diverse casts from "Black-ish" to "Grown-ish." Then in 2018, he signed a deal to create exclusive content for Netflix to the tune of $100 million (via Variety). It was an arrangement that allowed Barris to develop "#blackAF," where he also served as a writer, director, and actor for the series. The show gained plenty of loyal fans, earning an audience score of 75% on Rotten Tomatoes, quickly becoming one of the best shows to debut in 2020.
It's understandable for fans to have wondered when Season 2 of the mockumentary would come to fruition. Those hopes were thrown in the air when reports came out in October 2020 that Barris had plans to leave his deal early (via Deadline). The move would see Barris set up shop with ViacomCBS, allowing him to take complete control of the projects he creates. 
We now have more information on the prolific creator's future, and while it spells some bad news for people hoping to see more "#blackAF," there's some good news to take out of it, too. 
#blackAF will forego Season 2 but come back another way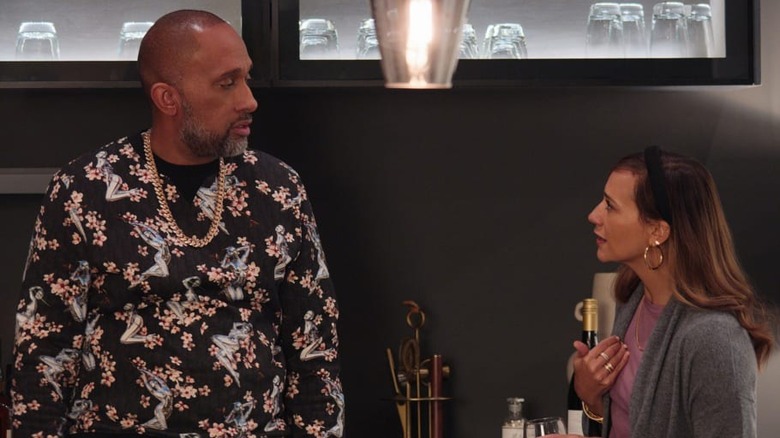 Netflix
The Hollywood Reporter recently ran an in-depth exposé on the creator's relationship with Netflix and his plans for the future. Barris expresses his displeasure at working for Netflix, mentioning how their collaboration wasn't a good fit for either party: "I just don't know that my voice is Netflix's voice. The stuff I want to do is a little bit more edgy, a little more highbrow, a little more heady, and I think Netflix wants down the middle."
While Barris may create the bulk of his content somewhere else moving forward, it's clear from the report he won't move away from the streaming platform entirely. The article brings up how he's co-written a new comedy film with Jonah Hill, which Barris will also star in. The article describes the movie as a cross between "Guess Who's Coming to Dinner?" and "Meet the Parents." Sadly, while he still has more projects with Netflix planned, a second season of "#blackAF" isn't among them. 
Instead, the article reports how "#blackAF" will have a future as a series of family vacation movies that draw inspiration from the "National Lampoon" franchise. At the very least, it will give fans of the first season more stories with the fictionalized Barris family as they navigate the world as a "new money" Black family. The Hollywood Reporter mentions how Barris has tossed around ideas for various other spinoffs, tentatively titled "#blackAF: Mexico" and "#blackAF: Brazil," to tap into other high-profile Netflix territories.
Regardless of the future of "#blackAF," fans can be certain Kenya Barris isn't going anywhere anytime soon.