The Doris Fan Theory That Will Change Everything On American Horror Story: Double Feature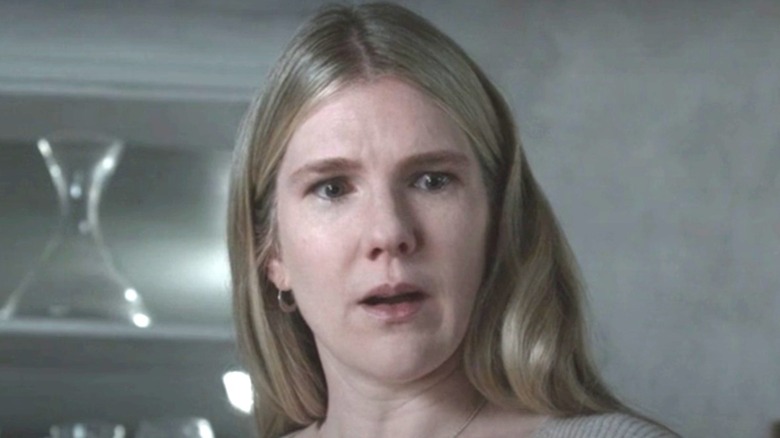 FX
With an intertwining — and at times meta — franchise filled with Easter eggs and homages to the horror genre, it's no surprise that "American Horror Story" fans are already working on theories about Season 10.
In a surprise two-part premiere, "Double Feature" introduced the "by the sea" portion of the season, "Red Tide." It follows the Gardner family as they settle into a winter vacation rental in the coastal tourist destination of Provincetown, Massachusetts. Harry (Finn Wittrock), a struggling writer, and his pregnant wife, Doris (Lily Rabe), are taking a break from their bustling life in New York City to focus on their careers, while their daughter Alma (Ryan Kiera Armstrong) studiously practices her violin.
Their laidback getaway quickly unravels as the fanged locals quietly convert Harry and Alma, leaving Doris to fend for herself. Fans on the show's subreddit are already forming theories about what's to come this season, with some pointing to comments made by Doris that could tie into the blood-sucking creatures lurking around Cape Cod.
So, what fan theory about Doris could change everything this season of "American Horror Story"?
Doris is obsessed with another blood-related disease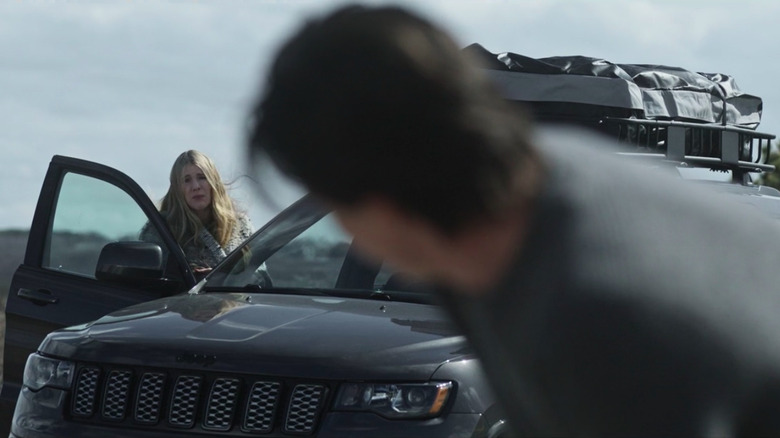 FX
Doris' fixation with Lyme disease is introduced within the first three minutes of "Double Feature" when she warns Harry not to touch roadkill in case he catches it. According to the CDC, Lyme disease is the "most common vector-borne disease in the United States." Research from 2018 revealed that the majority of cases were reported in the Northeast. As if vampires weren't enough cause for concern, the Gardners' coastal abode falls into a "high incidence" area where the disease "remains common."
On a live episode discussion thread for "AHS" Season 10, Episode 2, entitled "Pale," fans expressed their concern for the safety of Doris and her baby now that Harry and Alma have turned. However, they believe her constant references to Lyme disease will factor into the storyline.
"Calling it now: Lily Rabe catches Lyme Disease and discovers that her blood is now toxic to the vampires," theorized u/Shareyournoodles. "Then she tricks them all into drinking her blood. She'll say something sassy and watch them as they die while [the Harry Nilsson song] 'Lime in the Coconut' plays in the background."
"I just want a payoff for the Lyme disease obsession lol," they added, joking that "American Horror Story" co-creator Ryan Murphy should hire them as a writer.