Analyzing Tara Lewis' Relationship With Ex-Husband Daryl Wright In Criminal Minds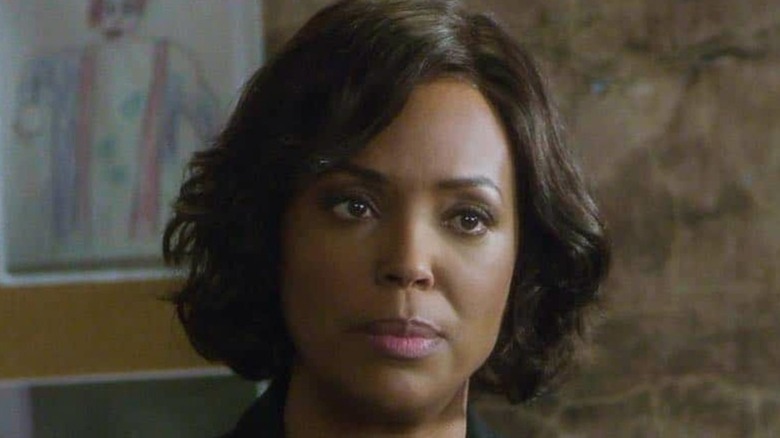 CBS
One of the strengths of "Criminal Minds" was how well the creative team wove aspects of the characters' personal lives into a series focused on identifying and catching some of television's most brutal and depraved killers. The series offered fairly frequent peeks into the characters' romantic relationships, sometimes through brief scenes as simple as a quiet moment at home, other times through expanded storylines in which the Behavioral Analysis Unit's case directly involved a significant other.
Given the demands of their investigations, which usually required hopping on a jet at a moment's notice, a number of the BAU's significant others who appeared on the show were former partners. Aaron Hotchner's (Thomas Gibson) ex-wife had a multi-season story arc that ended in tragedy in Season 5. All three of David Rossi's (Joe Mantegna) ex-wives popped up during the show's 15 seasons. In Season 14, the series introduced Daryl Wright (Gale Harold), the ex-husband of Dr. Tara Lewis (Aisha Tyler). The former couple's tense relationship was evident from their very first scene.
Tara's marriage ended due to her husband's addiction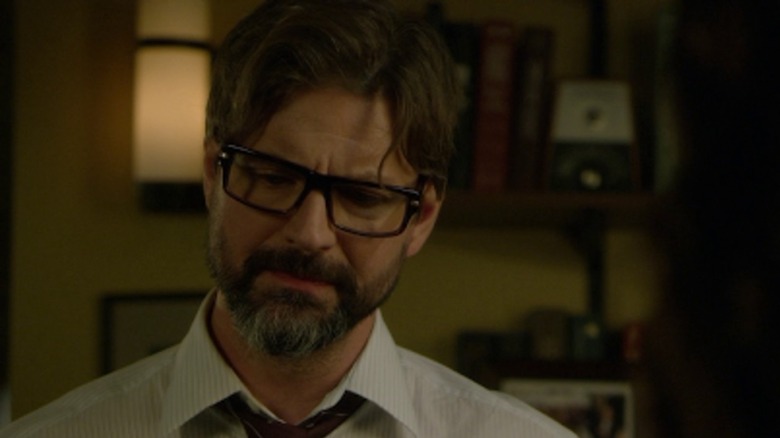 CBS
Prior to the Season 14 episode "Broken Wing," very little was known about Lewis' ex; in fact, the BAU team was unaware she'd ever even been married. At the start of the episode, Lewis is giving a lecture in Los Angeles when she notices Wright enter the auditorium, which causes her to briefly stumble through her words. When the two speak after the presentation, it's clear that Lewis wants nothing to do with him. The scene also reveals that Wright is remarried and has earned his doctorate in addiction treatments. Lewis' coldness towards him thaws slightly when he asks for the BAU's help solving a string of suspicious overdoses.
Later in the episode, more of Lewis and Wright's past comes to light. The two met while Wright was a graduate student and Lewis a professor at the same university. At some early point in their marriage, Wright began abusing drugs, and his addiction ignited extreme changes in his personality. In one flashback, an angry and violent Wright slams his wife into a mirror, a night Lewis recalls as the worst in the marriage and in her life.
If you or someone you know is dealing with domestic abuse, you can call the National Domestic Violence Hotline at 1−800−799−7233. You can also find more information, resources, and support at their website.
Working together, Tara and Daryl revisit old pain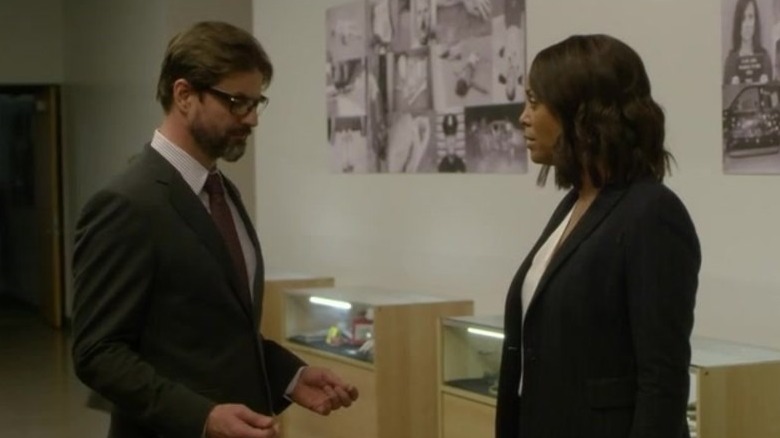 CBS
As the case progresses, Mary (Katie A. Keane), Wright's new wife, approaches Lewis. During their private conversation, Mary confesses that she believes Daryl still loves Lewis and that he likely brought her the overdose cases as a way of making amends for his past behavior. She also says she fears that one day Wright will leave her for Lewis, who does her best to put the woman's mind at ease by telling Mary that she is happy for both of them. However, Lewis does say she's confused why, despite her best efforts, she was unable to help Wright get clean, or why he couldn't get clean for her.
When the case is finished and the killer caught, Lewis and Wright have one last conversation before she heads back to Washington, D.C. He tells her that he did get clean for her because when she left, he hit rock bottom and that inspired him to work toward sobriety. He tells her that she saved his life. In the final scene, the two share a long embrace, burying the pain of their past and acknowledging the struggles they've both overcome.
If you or anyone you know is struggling with addiction issues, help is available. Visit the Substance Abuse and Mental Health Services Administration website or contact SAMHSA's National Helpline at 1-800-662-HELP (4357).