James Gunn Cut Easter Egg-Heavy Guardians Of The Galaxy Vol. 2 Scene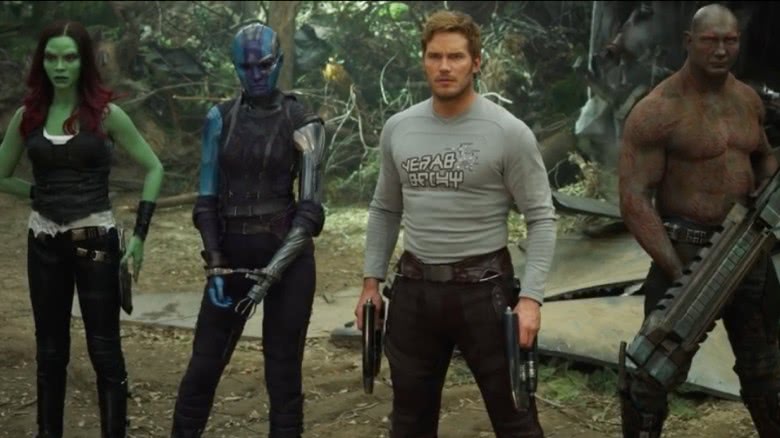 Sorry, Marvel fans: it turns out we may not be getting as many hidden references in Guardians of the Galaxy Vol. 2 as we hoped.
According to writer and director James Gunn, he was forced to cut the scene that had quite a few of the film's easter eggs. "Unfortunately we had a sort of terrible cutting, one of our scenes we cut was with Grandpa Quill on Earth, and we had a lot of easter eggs in that scene," Gunn told Collider. "As many as we had in the collector's museum, probably more."
However, Gunn did offer a bit of hope for eagle-eyed fans looking to use their talents in the sequel, saying that "there are a lot of" of easter eggs to find. For the record, one of the many critics who has seen (and loved) the film said that there were "tons of easter eggs" to look out for.
Gunn also said he plans to release pictures of the deleted scene on one of his active social media accounts at some point, although he declined to say when. There is also a chance that the scene could show up on the movie's eventual DVD release, although Gunn said he only thinks a couple minutes of the 13 minutes he cut from the theatrical version will make it onto the extended cut. When asked whether or not the clip will pop up on the DVD's deleted scenes, Gunn just cryptically said "we'll see."
While it's definitely sad to hear that a lot of references had to be cut, there should still be plenty left to find. Fans can begin searching for the easter eggs left in Guardians of the Galaxy Vol. 2 when the movie (including its five post-credits scenes) hits theaters on May 5. While we wait, check out the easter egg that took a year for fans to discover from the first film.